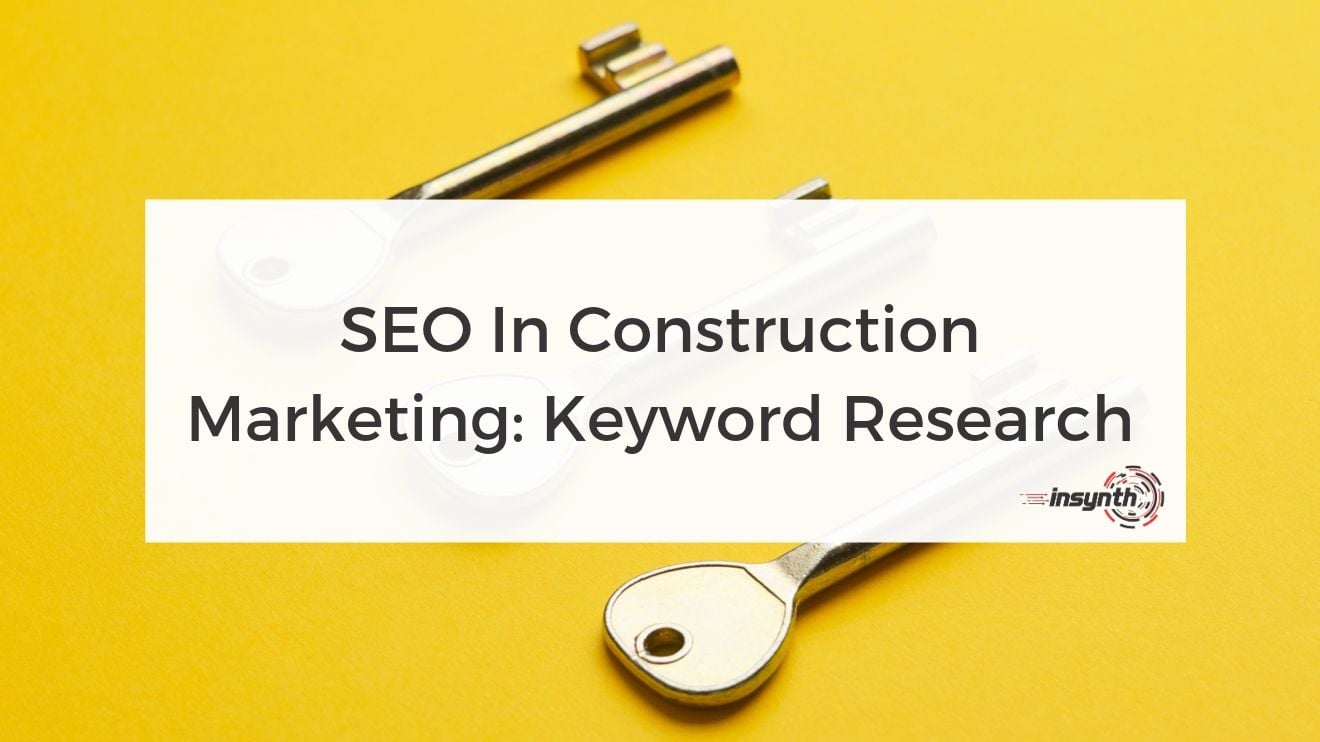 Keyword research is the first step to optimising your website for certain keywords. Without effectively using keywords, how else can you ensure your website gets found on search engines?
Discover how to do keyword research and the how different types of keywords can generate different results.
What Is Keyword Research?
It's the process of researching popular search terms people type into search engines like Google.
You then include them strategically in your content so that your content appears higher on search engine results page.
Part of the keyword research process involves choosing a topic, which in this case will be based around the product, service or solution your building products company provides.
Let's use an acoustic company as an example, it provides acoustic solutions to commercial properties such as offices, retail and hospitality.
This means the keywords will reflect the service the company provides, acoustic solutions. it will also reflect the industries they target such as acoustic solutions for open plan offices, acoustic solutions for shops.
You wouldn't want to mention acoustic solutions for the home, unless you provide that service.
When you go through the process of keyword research its normal to have around 200 keywords depending on your industry and the amount of services you offer.
That may sound like a lot but your keywords should reflect search terms, so you may have to flip them around. So 'acoustic solutions for shops' could also be 'shop acoustic solutions' depending on how people word it.
Different Types Of Keywords
You may have read the previous section and questioned how long a keyword can be, it doesn't have to be a single word, it can be a few words or even a phrase.
There are two types of keywords, they're short tail keywords and long tail keywords.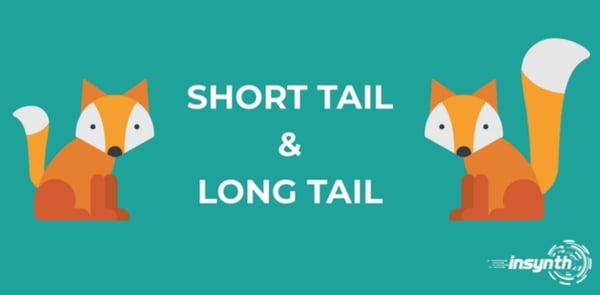 Short Tail Keywords
Short tail keywords consist of 3 words or less. Sticking with the acoustics, an example could be "acoustic specialists" "office acoustics" "retail acoustics".
It's likely people search this way when they are initially researching a topic. If they can't find what they're looking for they'll adjust their search term to be more specific, making it a long tail keyword.
Short tail keywords are harder to rank for as they're vague, every single acoustic company in the country will be competing to rank for "acoustic specialist".
Long Tail Keywords
However less people will likely to be ranking for "office acoustic specialist West Midlands". By being more specific, you're narrowing the traffic down. This is a good thing as you the traffic you do bring in will be more specific to you.
Especially if location is a big part of your business, you don't want to receive enquiries for a job 300 miles away if you're company only works in a 50 mile radius.
Long tail keywords are more than 3 words. They are a lot more specific than short tail keywords; as a marketer this can be a big positive.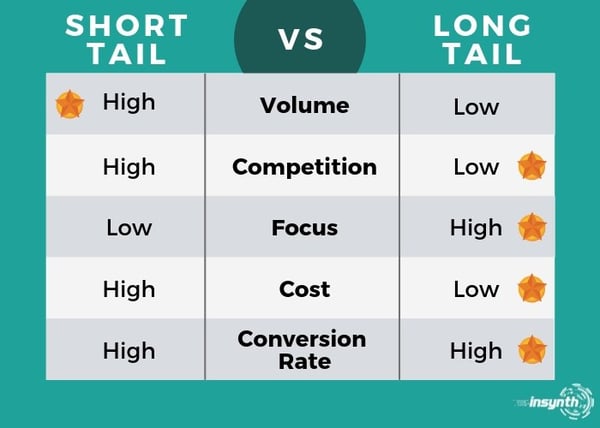 Discovering Keywords
There are a number of ways to find out what keywords people are using to find your company, the main one is Google Search Console (GSC). However if you're not getting a lot of traffic this may highlight the wrong keywords you're getting found for.
Below is a list of tactics to use:
Start typing on Google and see what it suggests
See suggested similar searches at the bottom of the search engine results page
Ask your customers the terms they use when describing the product/service you provide.
Use a keyword research tool such as SEM Rush, GSC, Ahrefs Keywords Explorer, Moz
See what terms competitors are using, do they reflect the same offering as you.
Conclusion
There's a lot more to keywords than you may have initially thought, there is also such thing as overusing keywords. This is called 'Keyword Stuffing' and can result in Google not ranking you because the content is of poor quality (due to overusing the same keyword).
This is why as previously mentioned you may have hundred of keywords as for different products and services you will use a range of different keywords.
If this is all too much to take in then don't hesitate to get in touch. Insynth's digital content creators generate content so that Google recognises it, keyword research is included in this.
About Insynth
Insynth Marketing is a leading UK construction marketing agency based in Shifnal in the West Midlands.
They use the latest inbound marketing techniques such as construction inbound marketing, to support building product companies to grow their business by proactively driving sales lead generation activity.
As the only HubSpot certified agency to major on construction marketing, we bring together construction marketing strategy, digital strategy, website design, SEO, content marketing, email marketing, sales automation, marketing automation and HubSpot CRM implementation to produce successful campaigns and great results for our clients.