Jay's Twitter: https://twitter.com/worldata
Jay Schwedelson, President and CEO of Worldata, goes through the top do's and don'ts for email marketing campaigns.
Whether you're a marketer for a B2C or B2B company, email campaigns are a must to support sales and drive customer engagement. But how do you stand out with your campaigns and ensure you're "checking all the boxes?"
From subject lines and trigger emails to ESP metrics and the latest developments around Accelerated Mobile Pages Project technology—Jay aims to tell you everything you need to know to set your email marketing campaigns up for success!
Jay promises from the session:
Don't be fooled by "positive metrics" provided by your ESP. How to understand the numbers most critical to email campaign success.
Acquire measurable tactics to pull interested leads and use actionable tips on how to double open rates, customer lifetime value, and more with a few easy tweaks.
The top trends in email marketing today—what actually works and what doesn't. How to avoid common pitfalls with examples based on actual campaigns
Send More, Not Less
We're always told that one of the main reasons why people unsubscribe from emails is because they receive them too often. Jay suggests that this doesn't matter. What matters is the people that didn't unsubscribe from the emails.
Jay suggests that we need to be sending more emails, not less.
Jay found that open rates rise 17% B2c and 21% B2B when you send at least 5x per month. This will continue to rise because deliverability is based on engagement now.

FOMO Is The Key To Email Marketing
Emails with offers that expire have a 62% higher overall response rate for B2C and 55% for B2B. It's important to have an 'offer expires' type email as it provides your contacts with Fear Of Missing Out (FOMO).
Subject Lines
Words that increase open rates: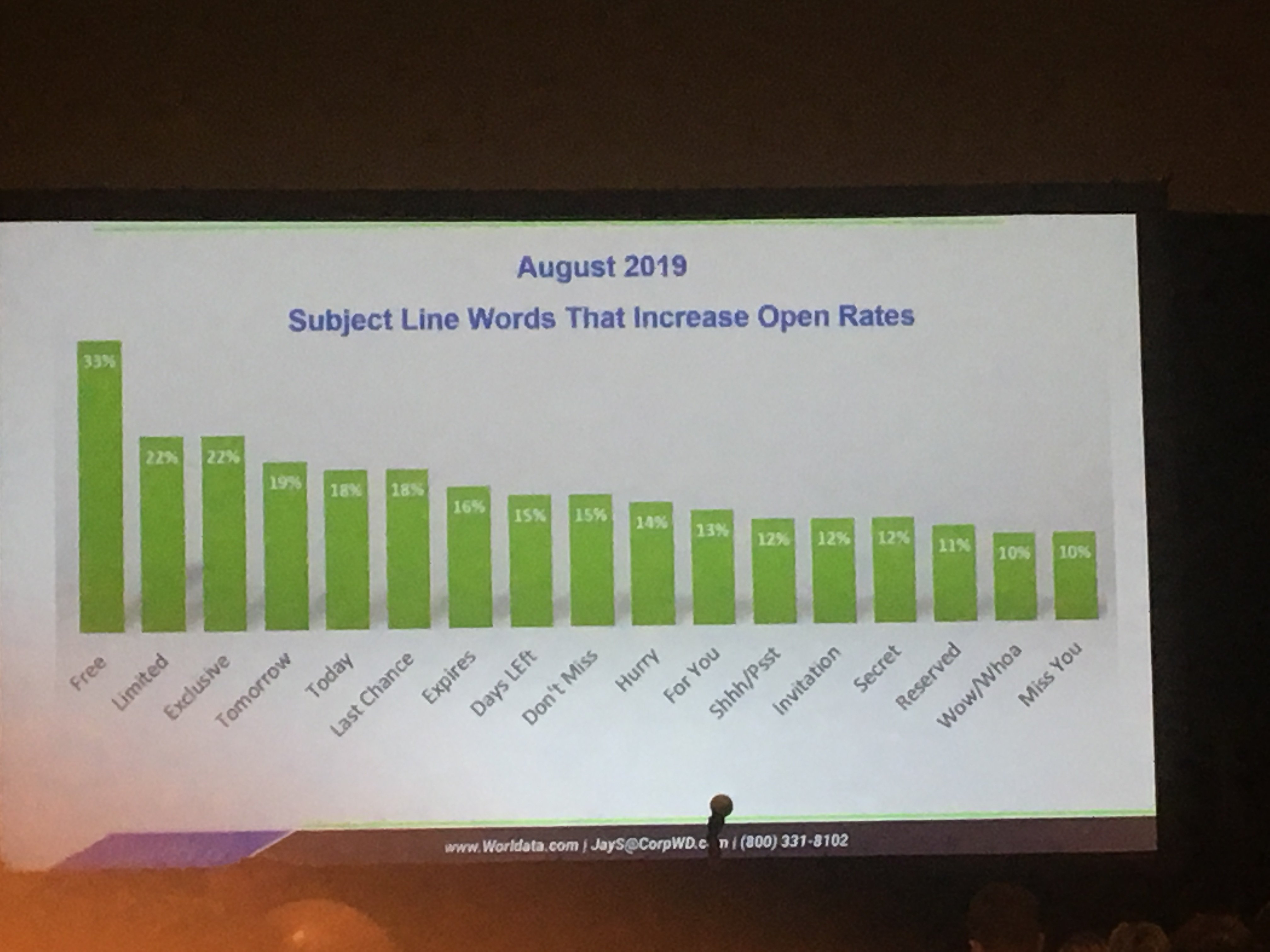 Jay suggests that you should avoid using the word 'Urgent' in your subject lines.
Filtering into a spam folder is no longer based on certain words such as 'free', or how many capitalised letters you use in the subject line. It's about whether a person hasn't opened an email over a period of time.
Title Casing
Title casing is when you capitalise the first letter of each word in the subject line. It improves open rates by 14% vs standard capitalisation.
Brackets
Brackets or parenthesis in subject lines boost open rates by 13%
The Key Metrics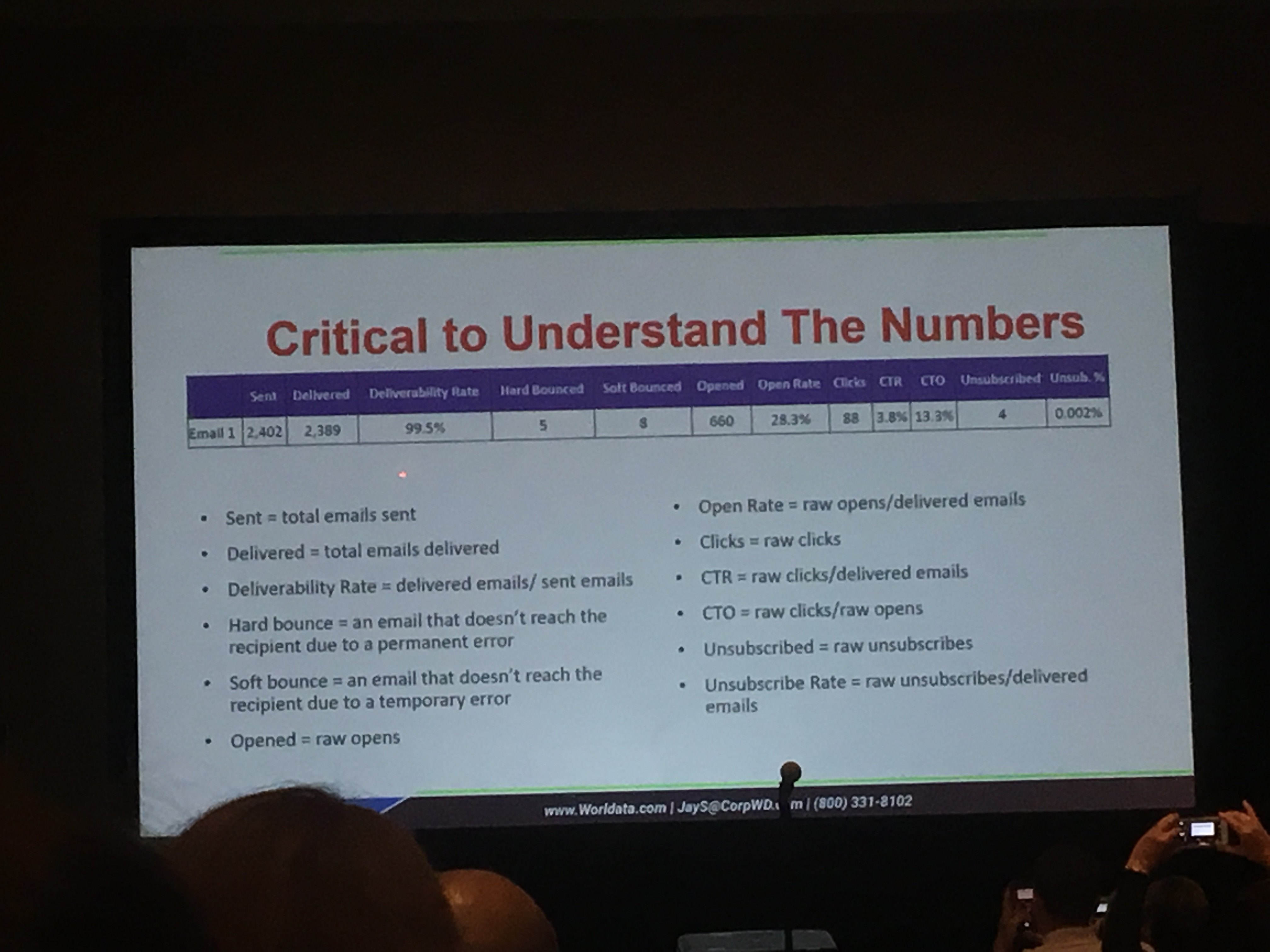 Auto-opens account for 24% of all 'opened' emails.
Auto-clicks account for 18% if all 'clicked' emails.
You need to be aware of this as it doesn't represent true and real stats.
Donotreply
Avoid using emails that contain 'donotreply' as it comes across rude.
Free Resource
Head over to subjectline.com and it will score your subject line before you send out your email campaign.
Conclusion
Jay's presentation was refreshing and thought-provoking, debunking some of the common myths around email marketing. To set up your own email marketing campaign, get in touch with one of our experts today.