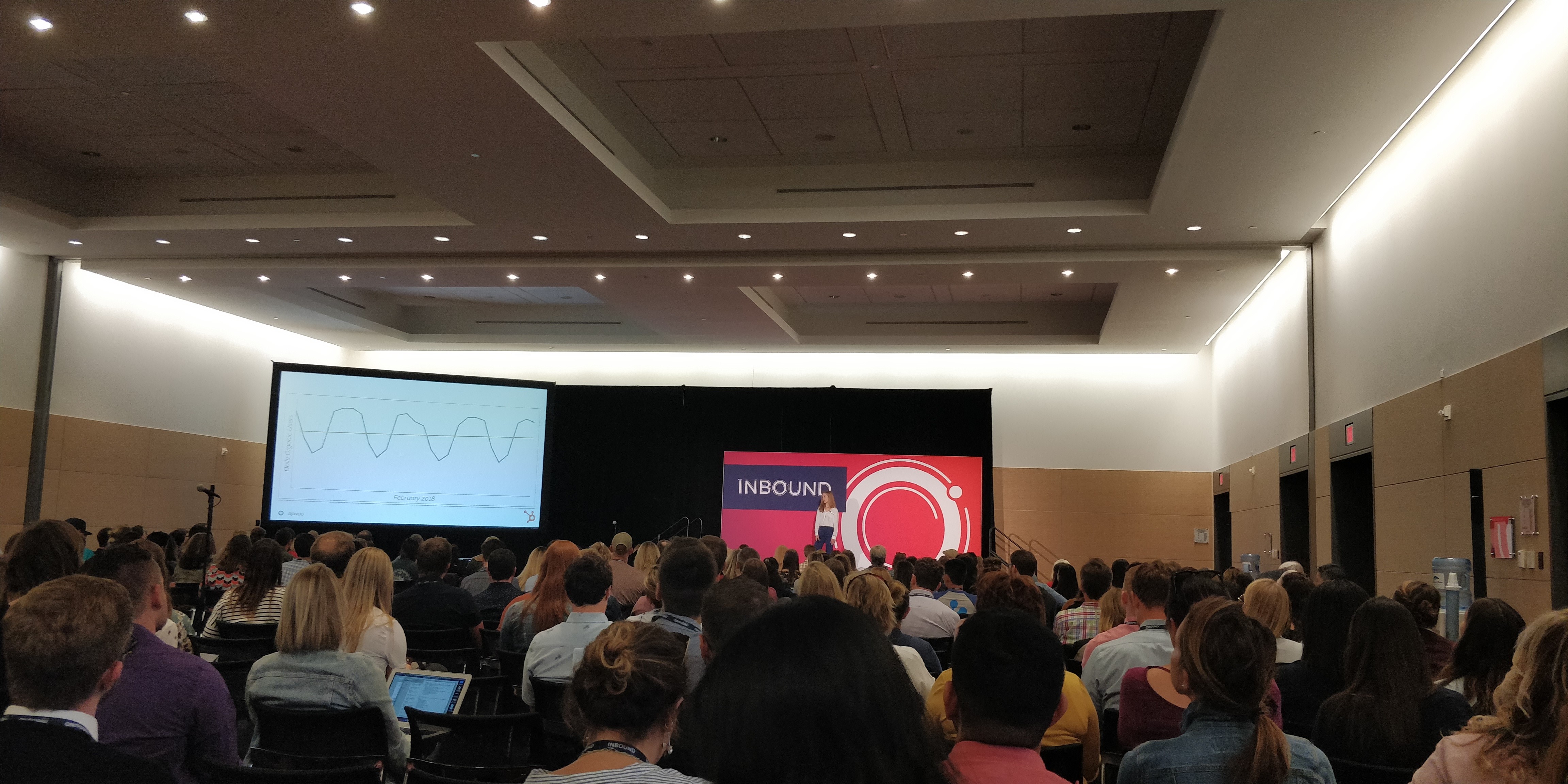 Aja Frost, a Senior SEO Strategist at HubSpot discusses how their team grew organic blog traffic. Aja's session includes the reveal of the exact strategies they used and how you can use them to grow search traffic.
Twitter: https://twitter.com/ajavuu
Aja promises from the session:
Learn how to create a Search Insights Report that factors in competitive analysis
Understand how to communicate search insights to content creators, freelancers and clients.
Learn HubSpot's keyword research and content prioritisation process
Aja talks about a time when a certain blog wasn't generating enough traffic to the website. She discusses what she did to improve the traffic and how you can grow traffic.
Below is a screenshot of the good and bad things she had going for her blog at the time.
She had backlinks on her domain, brand recognition, dedicated people writing the blogs and researching the SEO and a lot of content! However traffic was still low.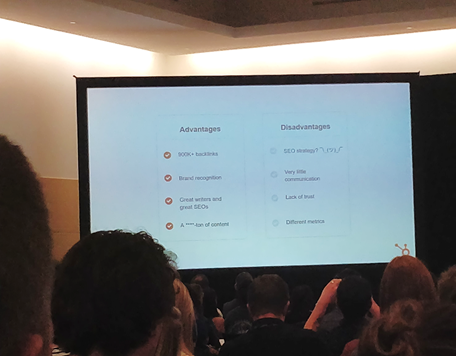 Aja had an insights report created to show her how the post was performing. Below are the 4 things she did to improve the insights report.
Tied her content closely to their products
Recommended only the most relevant keywords, group content ideas into topic clusters.
Identified content cannibalization, repetitive content and evergreen posts that can't be optimised.
Helped bloggers write for SEO (while maintain high quality and creative freedom)
Problems With Traditional Blog Architecture
No rhyme or reason to internal links or the distribution of content = harder for Googlebot to crawl
Poses lose a lot of authority as they're pushed further and further away from the homepage
No easy way for search engines or searches to find related content on the same topic
You need to bridge the gap between SEO and content.
Topic authority
Going wide and deep across a topic gives you credibility – for searches and search engines. If one post is performing and doing well it tells google your content is good and authoritative.
When a post within a topic cluster performs well, it helps all the other pages in a cluster rank more highly.
Four Options For Every Post
Create
Create a brand new page with fresh content. Its best to reserve this option of topics you've not created content on before.
Update
This option is for refreshing content, its usually lengthening it. It's also best to update content that you think has growth potential. They may have been position 1 and it's fallen off or dropped in rankings.
You can also update the images or screenshots with more recent up to date ones. SEO best practises may have changed since you originally created the blog depending how long ago it was. Ensure all your photos have alt text.
Recycle URL
This option is for content that needs completely rewriting but may have authority due to age of the URL or the content that's already on it. It also ensures backlinks are intact and not lost.
Combine
This option is used for posts that are combining each other's traffic. Take X URL add to Y URL and redirect X to Y.
How To Find Your Own Topic Gaps
The Process:
List out all your core products and services
Break those down into features
Identify existing content (if any) for each feature
Tips and Tricks:
The easiest way to organise this is on a spreadsheet (one tab per product or service feature).
Use a site search to get a sense of how much content exits.
If you need to limit the results, use the intitle search operator as well.
Use a SERP Scraper to grab all the URLs and titles at once so you can copy and paste them into your spreadsheet.
Keep track of the 'holes' you find – the product/service featured that have just a couple (or zero) corresponding blog posts
How To Take Advantage Of Existing Content
For the topics in which you've already published a lot of content, evaluate each post to decide whether to: Update, Recycle, Combine.
Create a pillar page for each topic cluster
Add internal links from each blog to the pillar (and vice versa)
How To Run Your Own Competitive Analysis
Identify your content competitors for each topic
Plug those competitors into a content gap analysis tool
Use the results to create your list of keyword targets
Find topic-specific content competitors by running these searches:
"topic cluster head keyword" + experts
topic cluster head keyword" + specialists
topic cluster head keyword" + professionals
For example 'Water filtration experts'


Keep track of your own competitors in a spreadsheet. A lot can happen in 12 months so make sure you're keeping an eye on your competitors.
It also makes its easier the next time you go to do a topic cluster in the future. New opportunities may have arisen and new products may have been introduced into the market.
Competitive Analysis Tools
How To Find Target Head Keywords
After screening the keywords for topical relevance, ask yourself the below for each term:
Is the monthly search volume high enough?
Does it answer the right intent?
Is the keyword difficulty too high?
Are there longer-tail keywords worth targeting within the post?
Conclusion
This blog might have given you an insight into how technical content creation can be. It's not just a case of talking about your product, service or solution. There a number of factors that contribute to your content being seen and recognised by Google.
As well as the technical requirements, your content needs to be easy to read for the audience. It can be a real challenge to make sure your content is optimised enough for Google to read and written well for your audience to read.
Insynth are experts in creating content for building material companies, generating not only more traffic but higher quality leads too. If you want to find out more about content marketing and how it works, get in touch today.