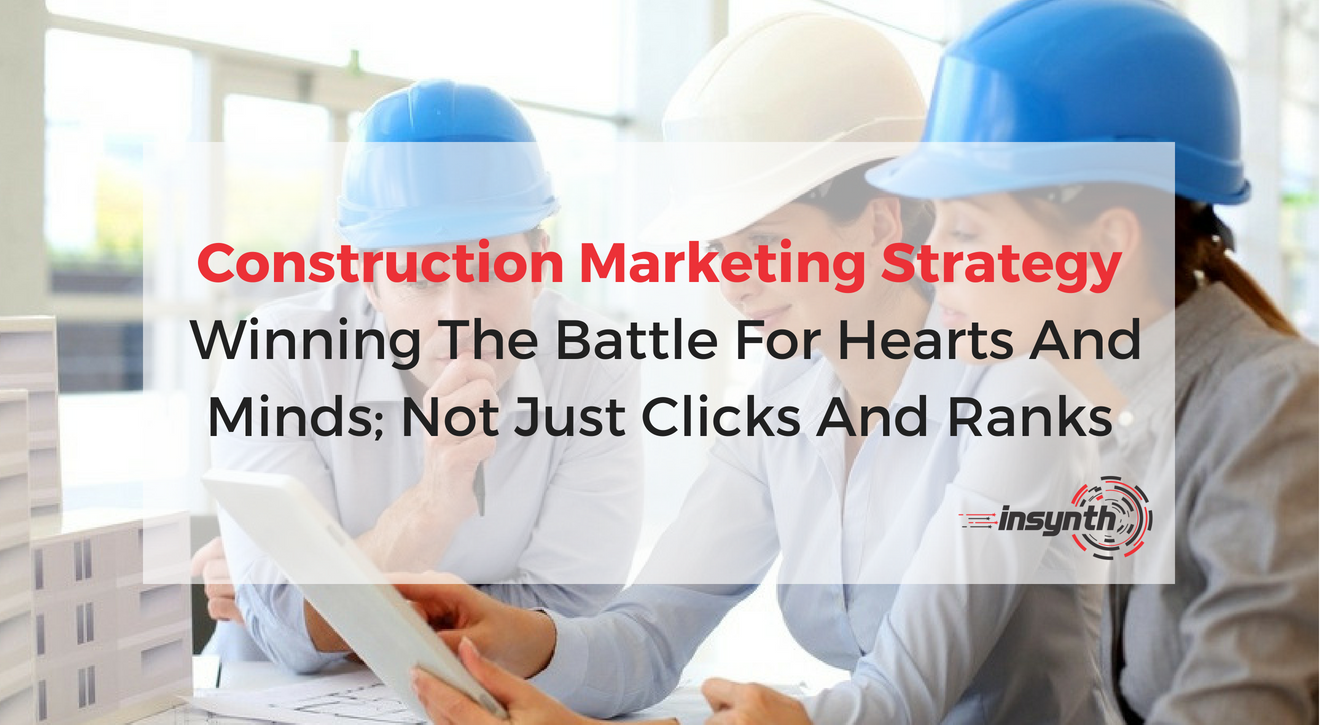 With new technology appearing increasingly frequently, promising to disrupt traditional methods of sales and marketing and make business success a breeze, it's easy to be tempted to throw the baby out with the bathwater and overlook some of the main principles of growing your business.
No matter how you deliver your message and what methods you use, it's important to remember to use technology to support your sales and construction marketing strategies, not replace them.
Digital Is Growing Up
Digital marketing is an industry that is growing up rapidly and connecting back to founding principles as the realisation sets in that, for now, people still buy from people (especially in B2B).
While the marketing communications battle has shifted more online, the concept of attracting attention, informing, converting and retaining prospects and customers has not changed. Technology and the internet have revolutionised communication tools, but the psychology of influence has moved far slower, in a more evolutionary fashion.
There has been a noticeable shift to positioning technology towards aiding sales and marketing teams rather than re-writing the rulebook.
This growing maturity is most prevalent in software providers that have fully embraced Inbound methodologies, where sales and marketing are aligned with the changing habits of buyers. Here are a few examples of how software can support your sales growth.
Always Be Helpful
For many companies, their website and social media channels are where their brand exists. While it's true that these channels are open 24/7 and globally, they are by and large static, and they merely create an experience rather than build one.
Your brand is defined anywhere customers experience your organisation, and this is where loyalty and trust are created. Being helpful at every opportunity is crucial to building your brand. Consider how you answer the phone, using live chat on your website, the training that you give your sales team, your recruitment process.
At every opportunity, you need to find ways to help and build a team where helping is second nature.
Why is this important?
How often do you change from a helpful supplier with whom you have a good relationship and has never let you down?
Why would you risk changing a good supplier to save a few pounds?
Breaking into a secure relationship is one of the greatest challenges a salesperson can face. The bond between these two companies has often developed into more of a partnership or friendship. How do you compete with this?
The best approach is to help first, then sell later. Keep being helpful, provide useful information and tools for your prospect, pay forward. This way when something disrupts the existing relationship, you're front of mind and your prospect is psychologically indebted to you.
How can technology help with this?
Firstly, give information freely. Answer the questions that your buyers need answers to on your website – FAQ's, knowledgebases and blog posts, whitepapers and eGuides. Make this a core element of your content marketing strategy.
Make them available for free on your website and any other channels that your prospects may use. You may not even know it, but you could be developing relationships with potential customers well before you ever speak to them.
Bear in mind that over 70% of the buyer's journey is now completed online before they reach out to sales.
Listen and Learn
I remember being taught the 1st rule of sales, "Listen, son, you have two ears and one mouth. Use them in that order!".
Listening hard to your customers gives you profound insights into their problems, their challenges and your opportunities. By listening, you can identify how you can help your customers achieve their goals, which makes you an invaluable partner and asset.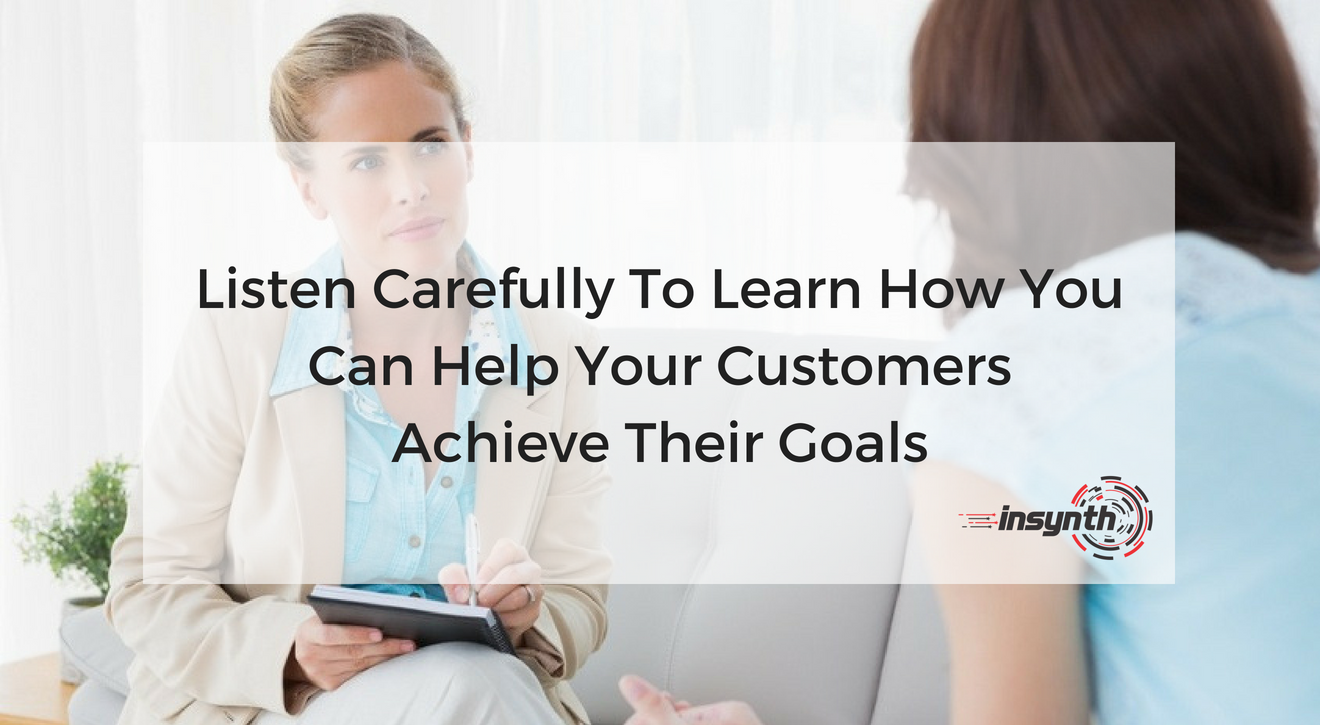 One of my first big wins was with a major NHS Trust in Manchester. The Estates Manager was explaining that the product he'd been using for the previous ten years was difficult to clean and was giving him problems with the Infection Control team.
I came back two weeks later with a prototype, solving his problem. A few tweaks and modifications and we secured a £300,000 order and launched a product that generated over £30m in sales over the next 12 years and saved the NHS over £250m annually in cleaning costs. Listening hard was a win-win for everyone!
These face-to-face opportunities are rarer these days, but you can join in the conversations on social media.
Use social media monitoring technology to alert you to discussions about keywords where you may be able to help. Join in the conversations, explore the problems and see how you can help.
Treat social media as a vast, open conversation, where anyone can join in, network and undercover business opportunities. Check your LinkedIn stream. Have you noticed how many people are asking for advice or help?
Listen in and don't be afraid to participate. Your big break could be waiting to be discovered.
Develop Products And Services That People Want
It may seem pretty obvious, but tied to listening is acting upon what you hear, not what you want to hear.
Too often, ego and hubris get in the way of product development, where designers produce a solution that they think people want, but they were wrong.
Smart people find profitable ways of giving people what they want. Geniuses spot opportunities to give people what they want before they know they want it. We can't all be like Steve Jobs though, inventing the iPod and iPad.
Use online surveys to ask customers what you could do differently and ask lost prospects what stopped them from working with you. Reach out with an email campaign to increase participation, maybe even offering a chance to win a prize for completing a short survey.
Take on board the reasons why you are not delighting customers to improve your service and product offerings. Listen and act upon the reasons why lost prospects went elsewhere.
Always Seek Competitive Advantage
Successful businesses and entrepreneurs are always moving forward. Never satisfied, never resting on their laurels.
To be the best, you should always have an eye for an opportunity to improve. Small margins all add up, and seeking them out shifts cultures, making businesses the best of breed.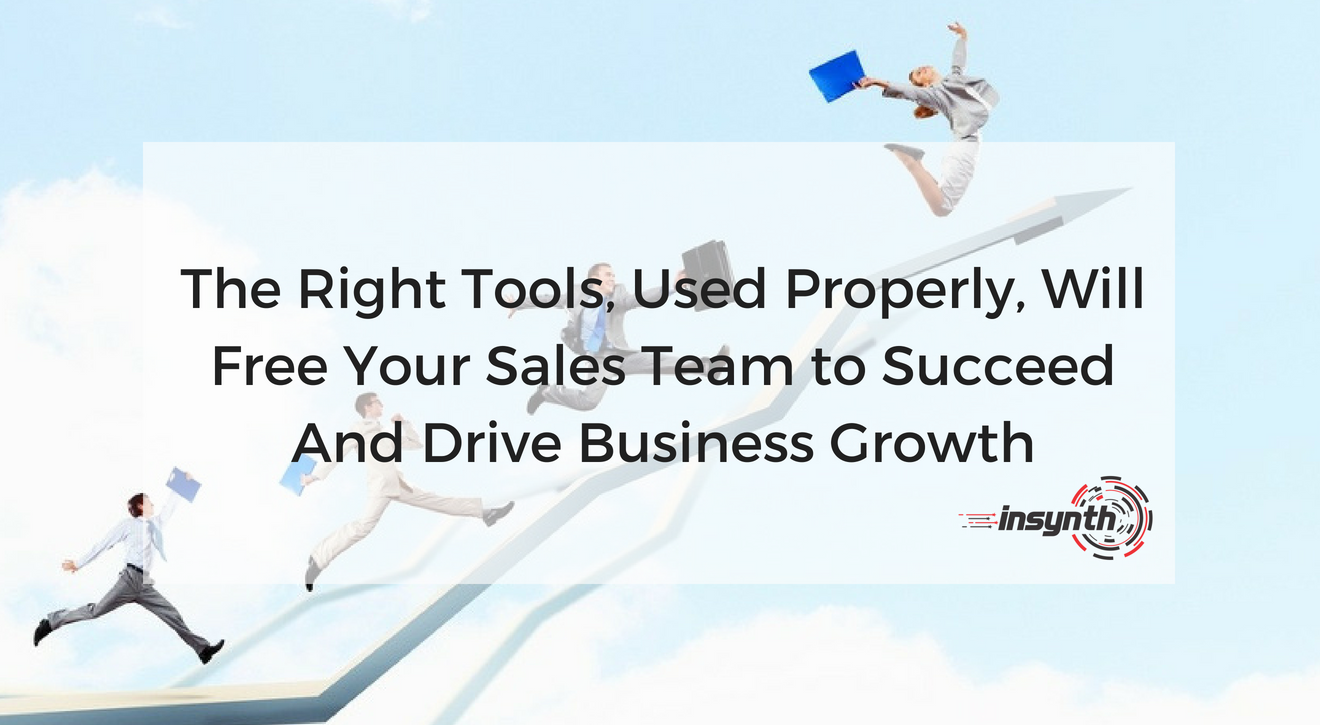 Identify mundane, repetitive activities that rarely add value or drive sales growth. Find technologies that can automate these jobs and release huge productivity gains for your salesforce.
Recent research identified that around 66% of a salesperson's time is NOT spent engaging with customers. Imagine the impact on your business if your sales team was freed of low level (yet necessary) admin and reporting.
What would your monthly sales and profit look like in 6-12 months time if your sales team were enabled, with the aid of technology, to engage and talk (not email) two to three times as many customers and prospects every month?
This is where modern CRM systems can support sales teams by giving them easy access to customer information and history, linking their common software and systems together and making customer outreach a highly personalised and straightforward task.
Platforms such as HubSpot CRM and Sales Software are explicitly designed to make the sales role easier and more efficient, giving salespeople more time with customers, driving revenue growth and enabling sales people to hit their targets and earn their bonuses.
Conclusion
It can be easy to get carried away with the promises and euphoria surrounding digital marketing and sales enablement technology, imagining that some slick software is going to be the catalyst for a seismic shift in the way your business operates and performs.
Used well and implemented correctly, technology is a highly effective enabler in sales and marketing, allowing far more to be achieved, more quickly and with lower costs.
To make the most of systems and the opportunities they provide, it is sensible to work with expert partners who have worked on both sides of the fence and can help you hit the ground running.
Insynth have helped businesses adopt new technology to drive sales and marketing performance, implementing the HubSpot CRM system, embedding sales tools and providing marketing support to companies with little if any, in-house marketing capacity or experience.
To find out how you can harness the power of technology to help your sales and marketing teams become more efficient and effective, contract Insynth today.
About Insynth

Insynth Marketing is a leading UK construction marketing consultancy based in Shifnal in the West Midlands. Insynth employ the latest inbound marketing techniques to help building product manufacturers grow their businesses by aggressively driving sales lead generation activity.

As the only HubSpot certified agency to major on construction marketing, we bring together digital strategy, website design, SEO, content marketing, email marketing, sales automation, marketing automation and CRM implementation to produce successful campaigns and great results for our clients.