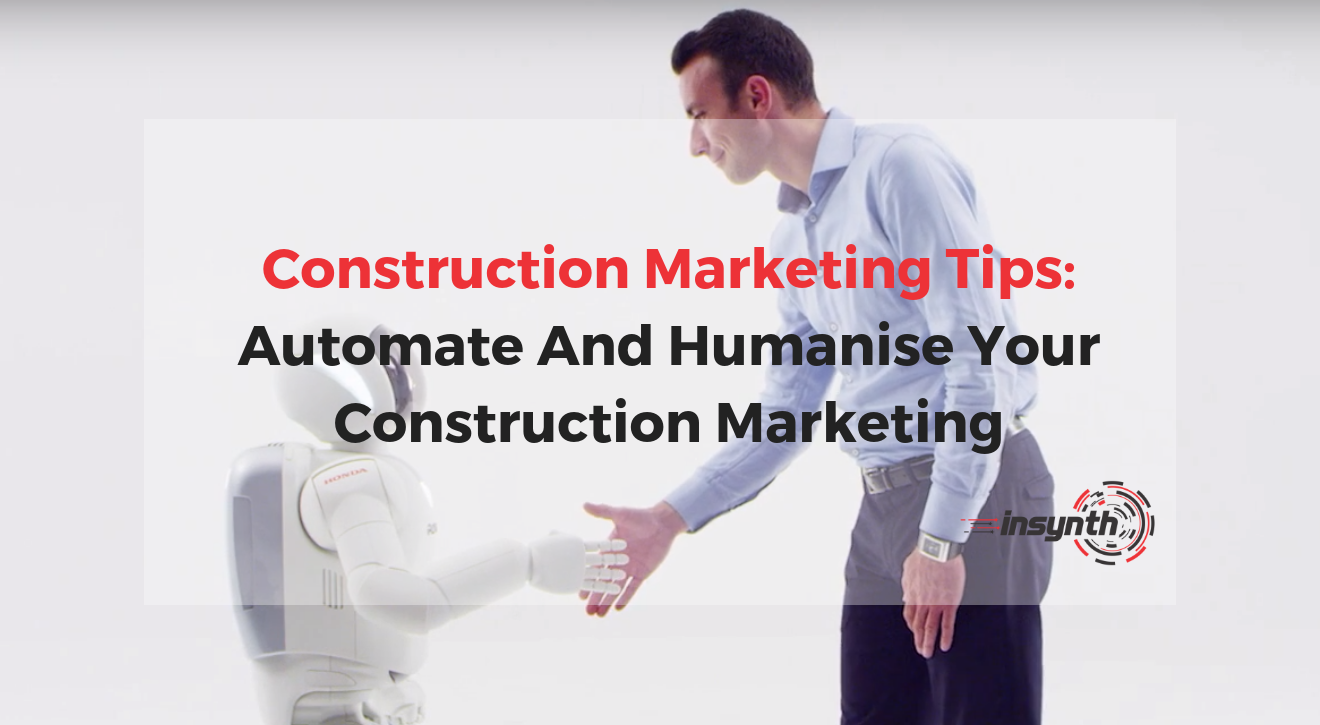 A recent report from ‪chiefmartec.com found that there was a 27% increase in the number of marketing technology solutions available in 2018.
While the fear is that the increasing use of technology in sales and marketing will depersonalise the customer experience, the reverse is actually true if these systems and techniques are used correctly.
So, how can technology be utilised to give you more time with customers and improve their experience with your brand?
What Is Sales And Marketing Automation?
Sales and marketing automation (SMA) is the automation of repetitive, mundane and often time-consuming tasks involved in servicing routine customer needs. Optimised with analytics, SMA can speed up buying cycles, improve conversion ratios and free up time for more high quality one-to-one interaction with prospects and customers.
So what exactly do we mean by automation? Consider managing fulfilment of information or literature for a standard enquiry, processing a pricing or technical enquiry and making sure that the correct person is assigned it.
Following up a quotation with a sequence that creates tasks for your sales and marketing team and sends a series of personalised emails. Following up a delivery to request customer feedback.
All of these jobs probably get squeezed out of your day by more pressing needs, but with automation you can set them up, make them live and let them run. you can also analyse their effectiveness over time and then test improvement ideas.
Automating For The Customer
Too often, automation is seen as a way or bombarding prospects and customers with the information that you want to promote.
A more progressive approach is to change your automation approach to becoming more customer-centric.
This is being done by changing automated customer interactions to one-on-one conversations. We should use automation to start the conversation with our customers and move it toward a human interaction.
Humanise Your Approach
At a time where marketers are being challenged to deliver more personalised, customer-focused experiences to create connections and drive results, we need to adopt automation in the right way.
Marketing technologies exist to automate time-consuming processes; to eliminate and alleviate the level of human interaction needed to complete a task or series of tasks, while also delivering deeper and more intelligent insights.
Use martech to automate work for your team and channel partners to free them up to engage in valuable human interactions with customers.
Make Working With You A Joyful Experience
According to recent research companies that are perceived as easier to do business with will have three-times more share-of-wallet in the future.
The more you can enable self service and unhindered access to your resources and information, including price, the easier it will be for people to deal with you.
The more you lock information away behind firewalls and requests for help, the more friction you add to a specifiers and installers experience.
Friction is bad – eliminate it at every opportunity.
When you genuinely invest in your customers, deliberately putting them first, you can gain their trust. When you earn trust and confidence in your brand, you increase your market share and share-of-wallet.
Automation Easy Wins
Lead Management – Insynth's own research shows that 80% of building product companies don't follow up sales leads. That is an incredible amount of money being left on the table!
Automation can be used to route new enquiries instantly to the correct person and enables management to keep track of enquiry response times.
Accessing Technical Data – Again, our research found that 83% of building product websites were missing key technical resources that specifiers or installers would need. Making this information easier to access reveals what content your market is consuming, enabling you to focus more on improving the quality of this information for your market.
Using a marketing technology stack, such as HubSpot, can allow you evaluate and understand where there is overlap, gaps, and the most value to be gained.
Quotation Follow Up – Our own experience is that many businesses are missing an opportunity when it comes to following up pricing enquiries.
Talking to a business a few weeks ago, we demonstrated how HubSpot would enable them to automate their quotation follow up process.
They said "it's embarrassing to admit, but we don't have a process. We just trust the reps to follow them up".
Clearly there is a major opportunity here to win more business and create transparency around the process.
With the right support, training and potentially resources, improving your quotation conversion ratio is achievable
Conclusion
If your building products business wants to become truly customer-focused and deliver more personalised experiences, you need to enable your internal team, partners, and customers to be successful.
Insynth help ambitious construction brands ensure the right people, processes, and marketing technologies are in place to deliver content and experiences that empower their audiences, humanise their brands, and create efficiencies at scale.
For more information on how you can automate your sales and marketing processes contact Insynth.
About Insynth
Insynth Marketing is a leading UK construction marketing agency based in Shifnal in the West Midlands.
They use the latest inbound marketing techniques such as construction inbound marketing, to support building product companies to grow their business by proactively driving sales lead generation activity.
As the only HubSpot certified agency to major on construction marketing, we bring together construction marketing strategy, digital strategy, website design, SEO, content marketing, email marketing, sales automation, marketing automation and HubSpot CRM implementation to produce successful campaigns and great results for our clients.