Encourage early engagement and increase spec's by implementing real feedback from practicing architects.
Watch a brief recap of the event.
Learn how to
Set your business up for long-term success
Learn how to build brand loyalty with architects by creating great first impressions early in their career. At this stage, they need help with the basics. Creating educational content about technical building products will help you connect with junior architects who will go on to specify your products for the rest of their career.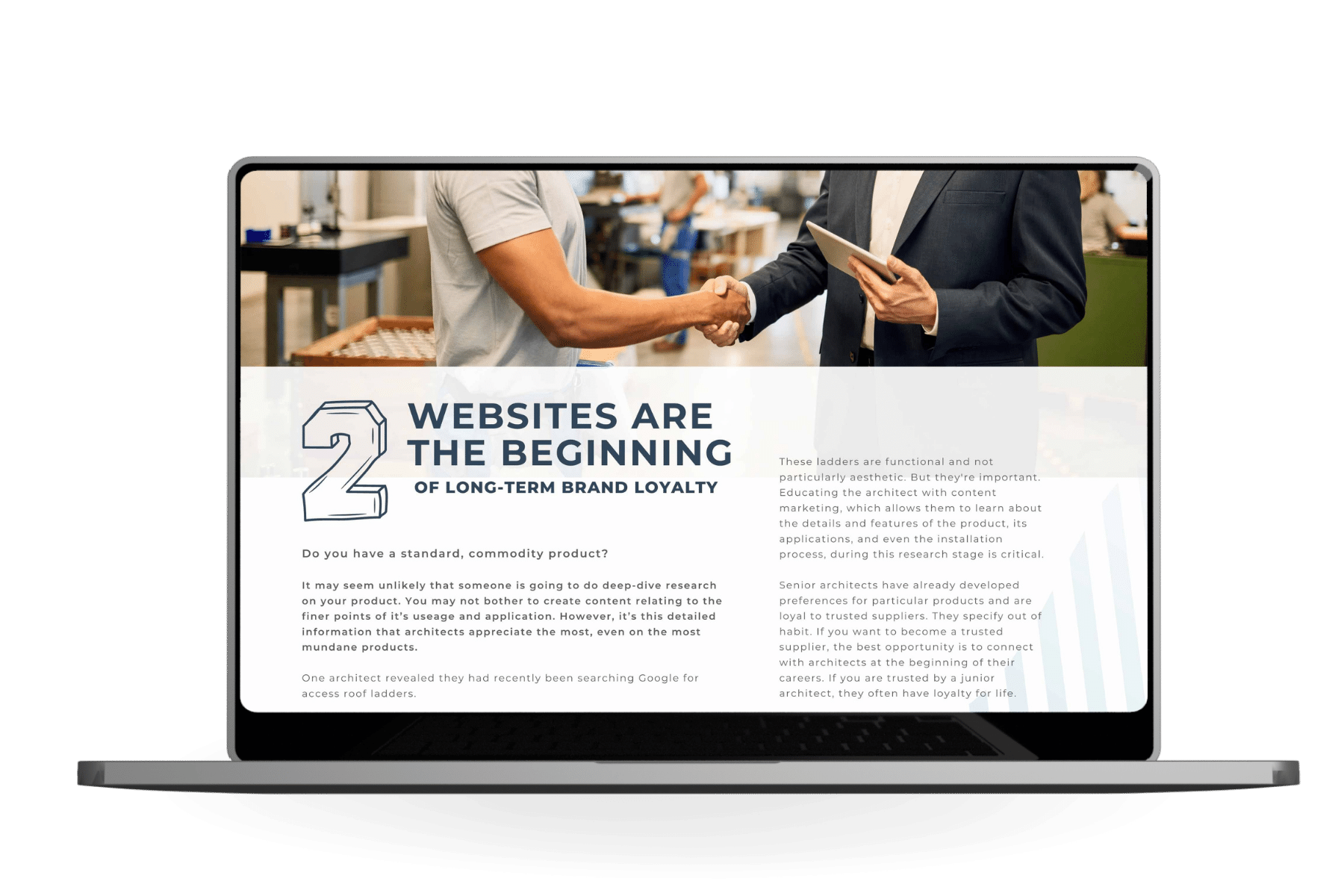 Learn how to
Get Spec'd Easily
Until you have hundreds of tabs open researching technical building products you don't realise how frustrating common website practices are. Avoid user experience disasters and make it easy to get spec'd.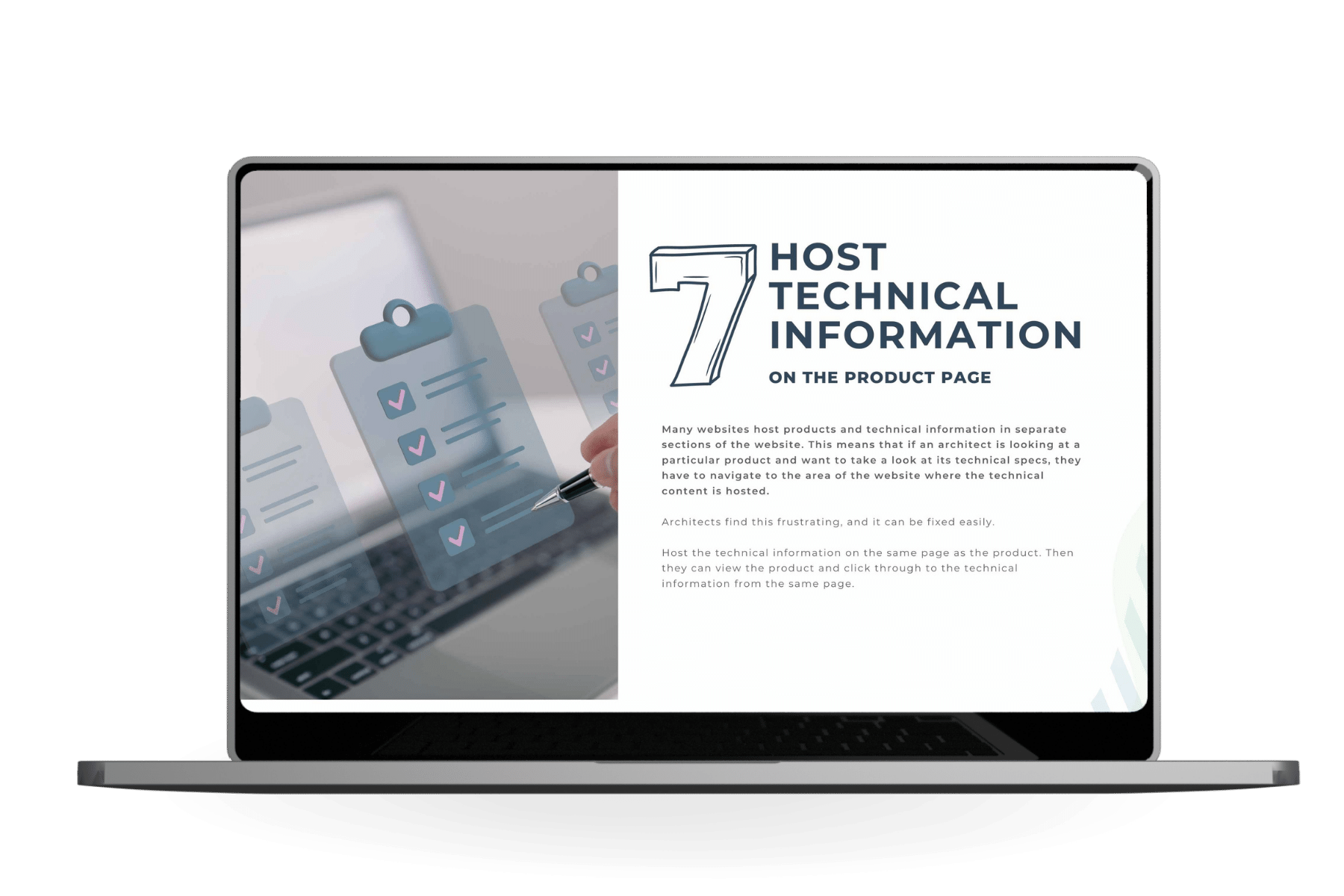 Learn how to
Encourage Early Engagement
Just because something sounds like a good idea, doesn't mean it is. Like creating a login portal for architects. This is one of the things they dislike the most, and will keep them away from website. But by ungating technical content, you can build affinity, and increase the likelihood that they will give your sales team a call early in their research process.
Design your website based on actual user feedback and increase specifications today.