A NEW TAKE on
REACHING ARCHITECTS
Specifiers increasingly don't want to speak to sales. Research shows that online search and manufacturers websites are the way architects prefer to do their initial research. But most manufacturers continue to push for phone calls and meetings instead of empowering architects with all the inspiration, education, and technical data they need to make a decision - on demand, 24/7, online - the way they prefer!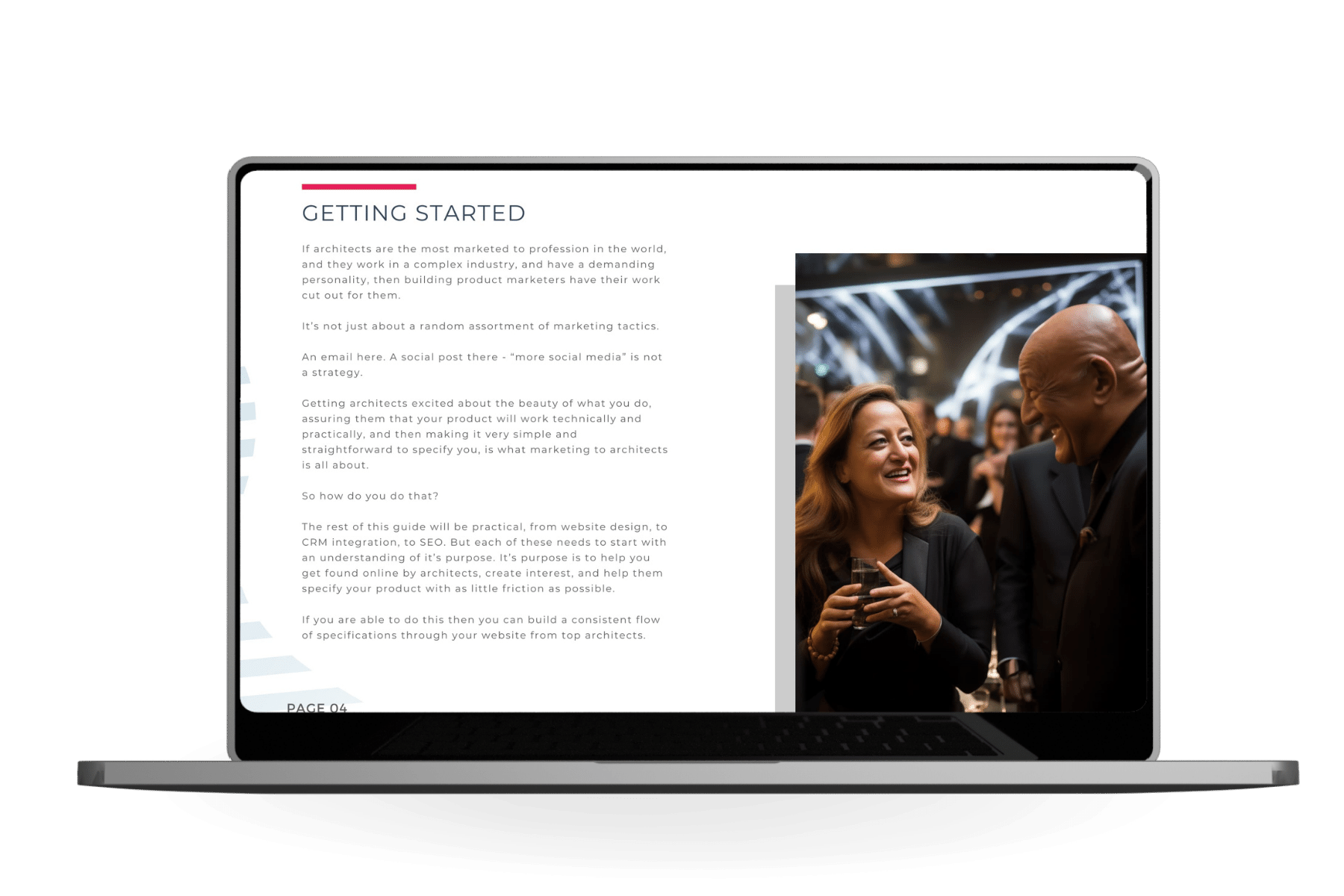 LEARN HOW TO CREATE CONTENT THAT
INSPIREs, EDUCATEs,

AND EMPOWERS
If you create the right content, your conversations with architects will just be about the specifics, rather than trying to convince them to use your product. This is the power of the inbound methodology. By creating binge-able, useful content, your audience can learn everything they need to know, easily. This means better, more frequent conversations for your sales team.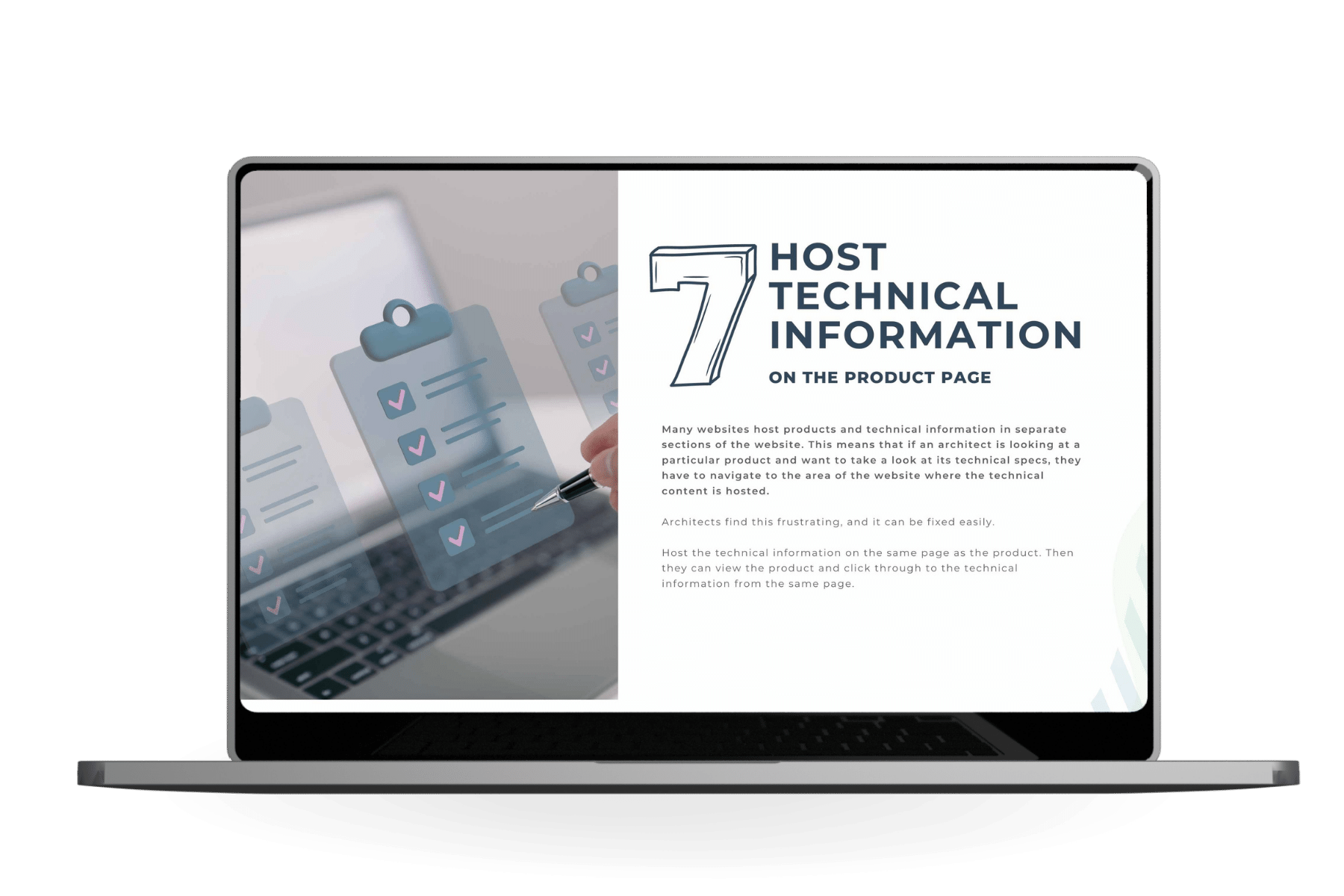 How to get
Board level support
So of course creating the plan is important. But equally important is getting your boss on board. If you can't get sign-off, then you'll be back at square one. However, there is convincing data, industry changes, and research that supports this architect-first marketing strategy. Also, we provide a few tips for achieving quick wins and a blueprint for calculating ROI to make sure you have executive buy-in.