With useful advice on how to improve your building products website, this FREE guide will put you on the right track to increased traffic, more leads and higher sales.
A well designed building products website will be a valuable resource to specifiers and installers alike. Brimming with helpful content, it will be your best salesperson, working 24/7 to get you specifier and generate sales leads for your team.
Learn the secrets of the best performing websites and apply them to your business.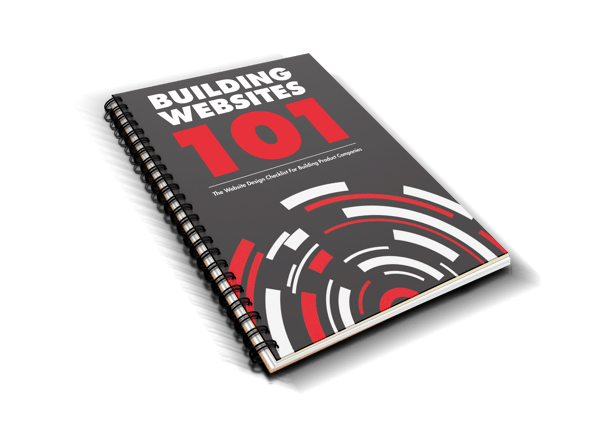 The Building Websites 101 guide includes lessons on the key elements of successful building product websites, including:
Blogs
Social Media Links
Search Engine Optimisation
Lead Generation
Being Mobile-Friendly & Secure
Using Case Studies
Getting Testimonials and Reviews
Hosting Technical Downloads
Helping With FAQ's
Do The Test
Follow our exclusive Website Grader system to find out how your website scores.
Discover if your website is on life support or top of the class!
The Building Websites 101 eBook gives you great advice on how to improve your website to drive your sales success.
Download your FREE copy today!