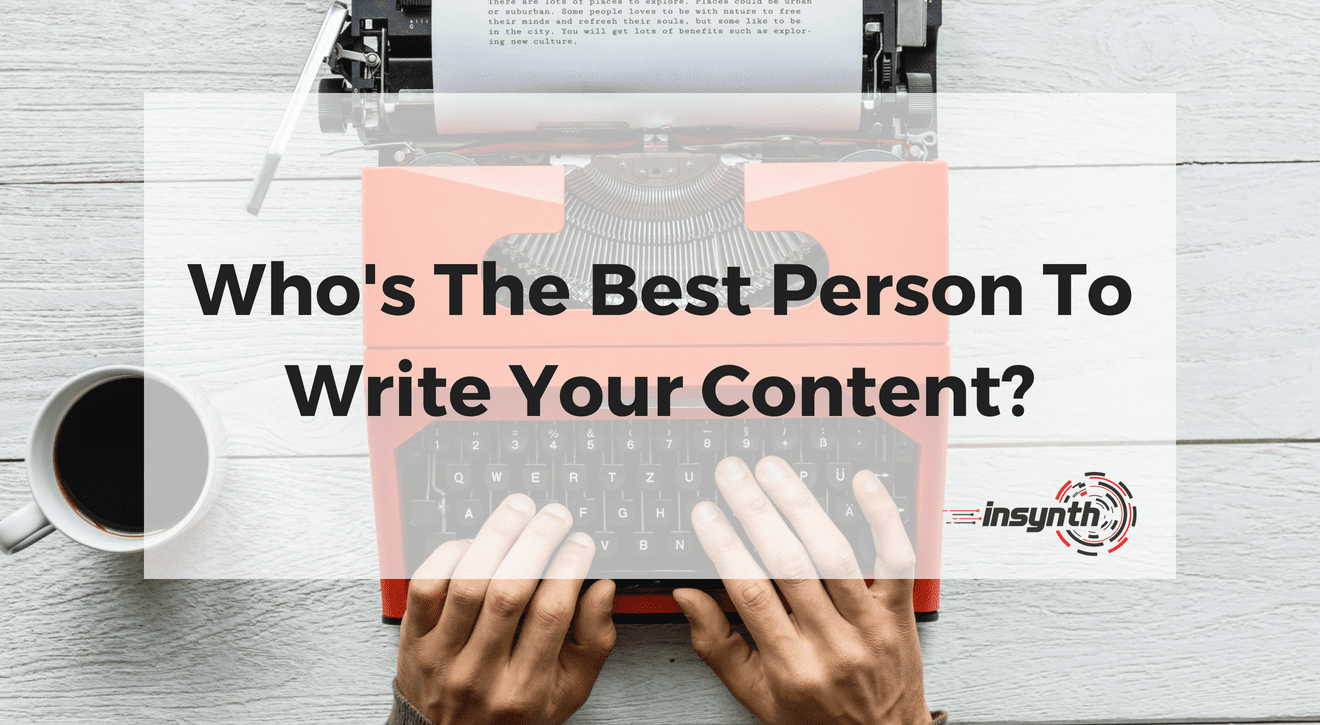 Content Marketing is starting to become more commonplace in the marketing strategies of building product manufacturers and construction companies. The businesses that really grasp the nettle and execute great content will soon become the thought leaders in their fields and grow their market share.
One big challenge that everyone kicking off their content marketing strategy faces is, who is going to write all of this content? Producing 2 – 3 blog posts every week plus white papers, webinars and eBooks takes time and skill. And, let's face it, not everyone enjoys writing. So how do you tackle this problem?
Content Overload
With tens of millions on new blog posts being published every month online, it's getting harder and harder to get noticed and rank on search engines. Fall behind with your content production and you will soon see your ranking slip and website traffic drop.
The key to successful content is to produce a consistent stream of well researched, interesting topics that your audience will find useful. Get it right, and your audience will look forward to your weekly or monthly blog newsletter.
Get it wrong, and they'll be clicking the unsubscribe button!
Getting the right people involved in producing your content will ensure that it hits the mark and helps to build your brand.
Gathering Your Content A-Team
The big decision is whether you go in-house, outsource to an agency or employ freelancers.
In the decision making process, cost should not be your main driver, you should be looking at the quality of the output, reliability in meeting your timetables and and the value great content is likely to generate.
Great freelancers aren't cheap, but they will produce stunning articles for you. Likewise, an agency that is going to offer you low cost blog posts is likely to be outsourcing the work to a cheap freelancer.
Any agency worth it's salt will have employed writers who research the topic thoroughly, immerse themselves in the aims of the client and care about your long term success.
In-house can be a trickier proposition. Too often we see the product expert given the task of writing the technical posts. However, it shouldn't surprise you to find a reluctancy to crank out the work – writing is just not up everyone's street – and there is often nothing worse than looking at a blank white page.
Nothing will derail your content marketing strategy than highly technical pieces that are difficult to read. You need to find the right balance between subject matter expertise and writing proficiency. A collaborative approach, where your technical experts and sales and marketing teams are 'interviewed' by enthusiastic writers works well.
A 30 minute video chat can provide enough material and ideas to produce 5 or 6 posts around a particular subject and keep your blog ticking over for 3 – 4 weeks.
This way, you get great writing coupled with technical excellence to produce high value content for your audience which also performs well for your website.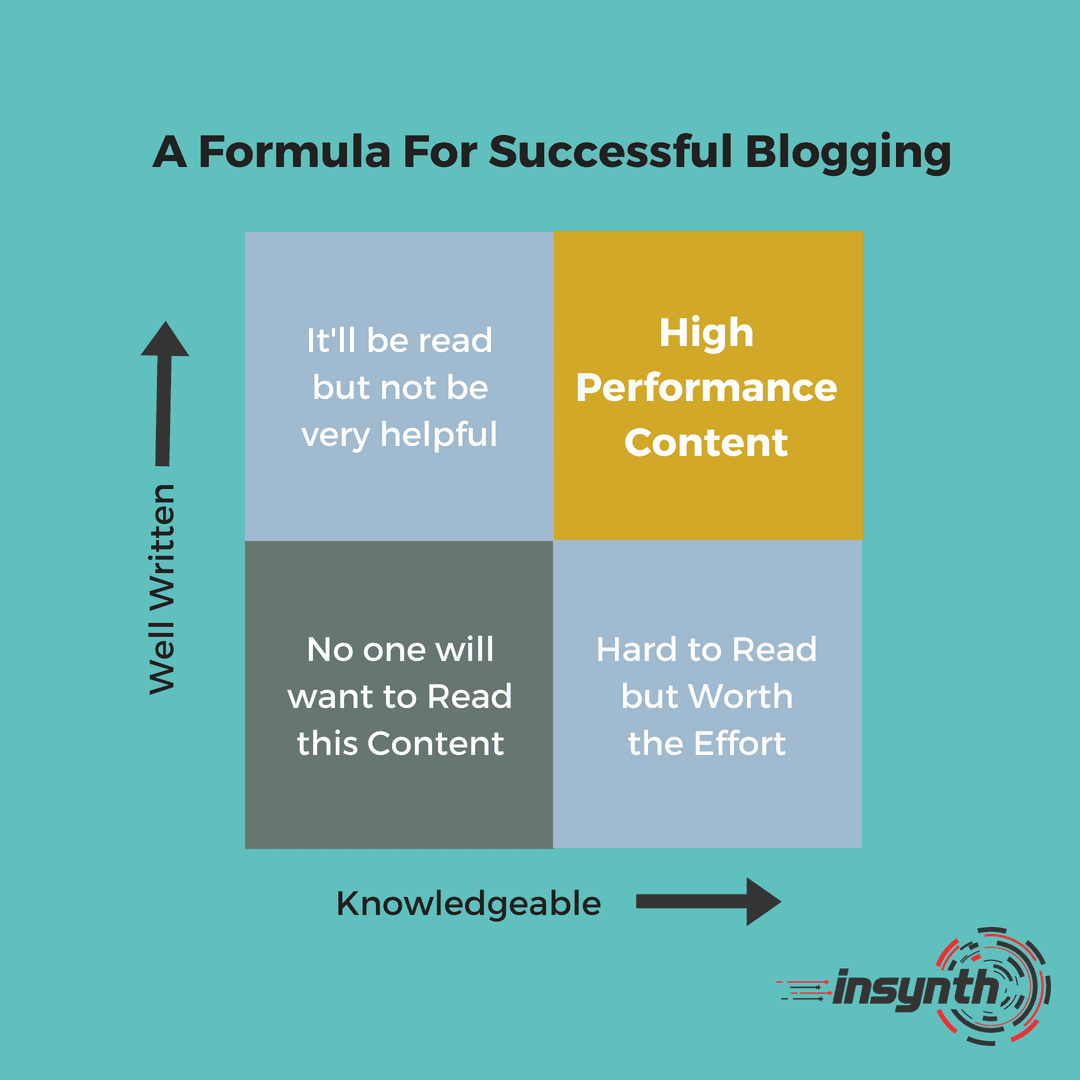 Get The Brief Right
Creating content isn't as simple as writing about anything and everything that happens in your sphere of influence. You should be focussed and have a clear plan on what your main subjects are going to be for the current campaign and the coming ones.
Aligning your writing with the challenges and pain points of your ideal buyer persona will make it more likely that your piece will resonate with them and get read. Make sure that your persona document is well researched and detailed.
Top Tip: Ensure that the writer has a copy of your buyer persona – it will help them connect with your reader.
Set out the keywords that you want to be focussing on, the pain points and solutions you want to cover, the phase of the buying process you are addressing (TOFU, MOFU or BOFU), the subject, reference material, quotes, data/statistics and a target word count.
As the client, you need to stay involved with the writing process, and make sure that you are happy with the tone of voice that is being produced for you and the quality. Only through providing constructive criticism can your writer hone their work to better reflect your brand.
A Successful Partner
With our in-depth knowledge of the construction industry and the key influencers and decision makers within it, Insynth have a unique position when supporting the content marketing strategies of our clients.
Not only can we produce your content, but we can also devellp your strategy with you, promote your content and analyse the impact it is having generating leads for your sales and marketing teams.
Our goal is simple, to help ambitious businesses to grow faster.
Talk to us about your content marketing plans, let us help you create a winning strategy and build a brighter future for your business.
About Insynth

Insynth Marketing is a leading UK construction marketing consultancy based in Shifnal in the West Midlands. Insynth employ the latest inbound marketing techniques such as construction inbound marketing, to help building product manufacturers grow their businesses by aggressively driving sales lead generation activity.

As the only HubSpot certified agency to major on construction marketing, we bring together construction marketing strategy, digital strategy, website design, SEO, content marketing, email marketing, sales automation, marketing automation and HubSpot CRM implementation to produce successful campaigns and great results for our clients.