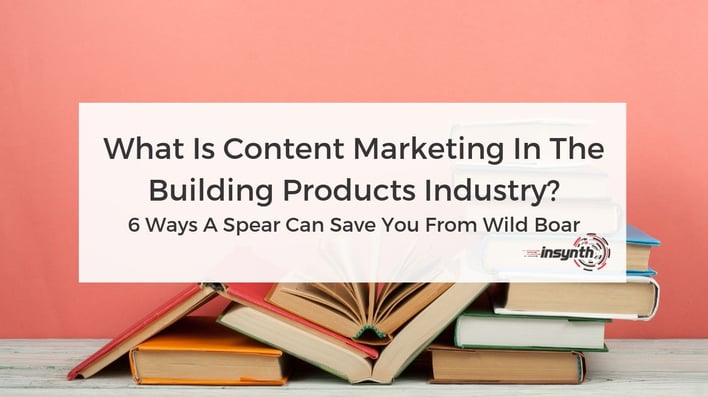 Would you like to learn more about content creation and how it relates to your building products brand?
Read on to find out:
The fundamentals of content creation for your building products brand
The different types of content creation you could (and should) be making
Which agricultural and construction brand paved the way for content marketing back in the 1800s
Research suggests that 70% of the 'buyers' journey' is complete before speaking with a salesperson.
According to Moz, 88% of consumers use online research to seek out information about a company.
I've started this blog with these two statistics because I'm immediately drawn to query:
What does the customer/company/organisation do before they make that final decision-the decision to specify or buy your product?
The answer is simple. They're educating themselves. Before parting with their hard-earned money, or risking their reputation, they're finding out as much information as possible.
This is where content marketing comes in.
Benefits of Content Marketing
Content marketing may sound like a foreign concept when thinking about your building products company. When done properly, however, effective content marketing can:
-Generate Interest
-Convert Leads
-Increase profit margins
-Build brand awareness
-Increase website traffic
-Build authority
-Improve margins
Let's assume that you're at the start of your journey in content marketing. I'll be taking you through the steps needed to create stand-out content and deliver on all of goals listed above.
Read on to get started…
Key Definitions and Aims
The core aim of content is to attract, engage, acquire and retain customers which will lead to profitable customer action. It is a strategic business and marketing process that focuses on distributing valuable, reliable and relevant content.
Content conveys a story, placed in a contextually relevant manner. It can be expressed in a variety of different ways. They could be: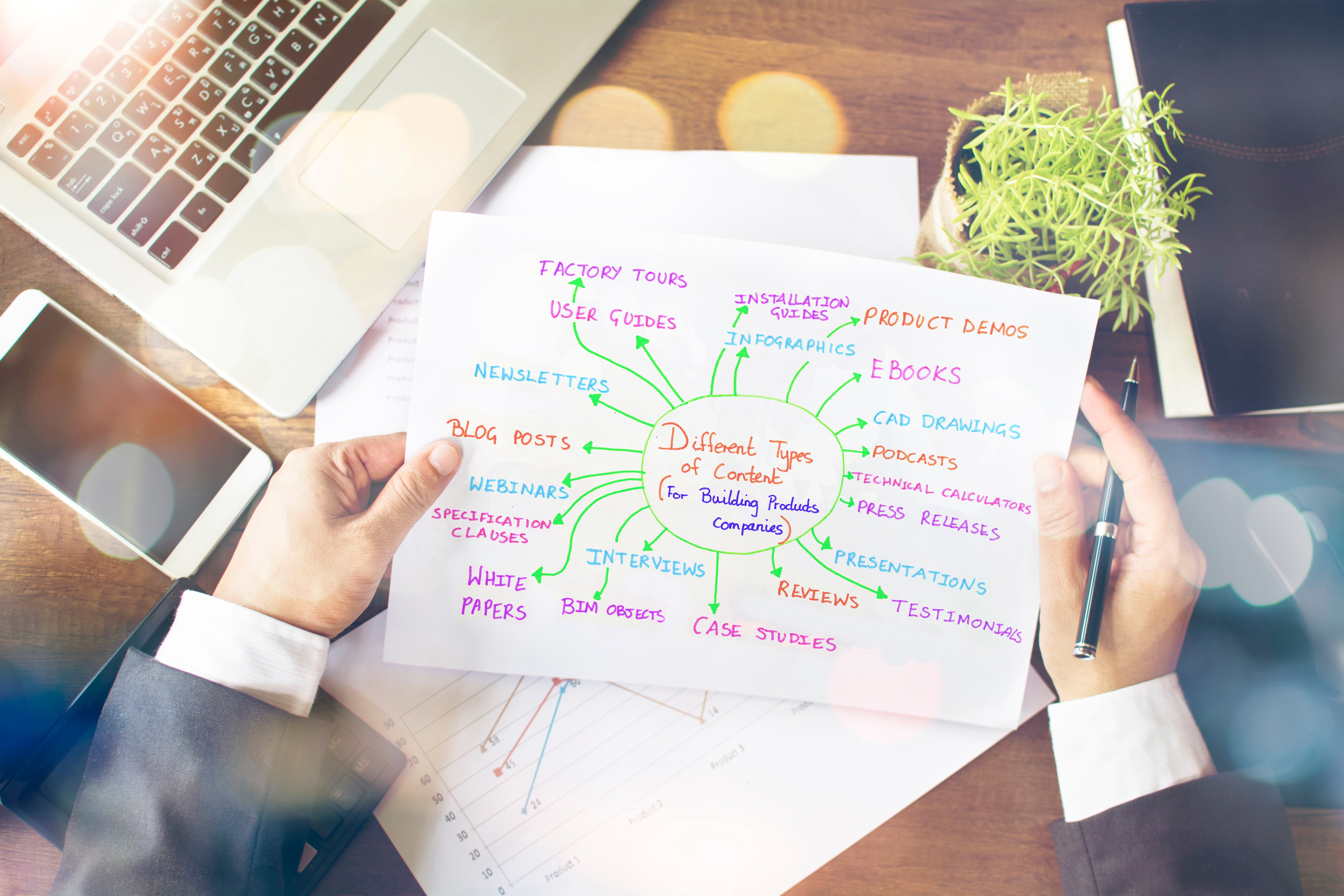 Before we continue, we suggest that you ask yourself: How many of these different forms of content are available on my building products and construction website?
When a potential customer enters a search term and visits your website, are they greeted with a variety of opportunities to develop their knowledge? A well-informed visitor will likely become a trusting, returning customer. A well-informed architect, for example, will likely specify your services multiple times, and even tell his peers to do the same! He'll become a promoter of your brand.
History of Content Marketing: '6 ways a spear can save you from wild boar'
You might be surprised to know that content marketing is not a new concept. You may be thinking that content marketing is something that has developed over the past ten years, particularly with developments in technology and internet usage.
However, content marketing can be dated back hundreds, even thousands of years. In 4200 B.C., experts appeared to find one of the first signs of custom publishing in cave paintings. It can be loosely translated to '6 ways a spear can save you from wild boar'.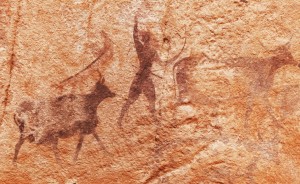 Photo Credit
Was this the first ever blog post?
Another example is John Deer's customer magazine which launched in 1895 with the core aim of providing information to its customers.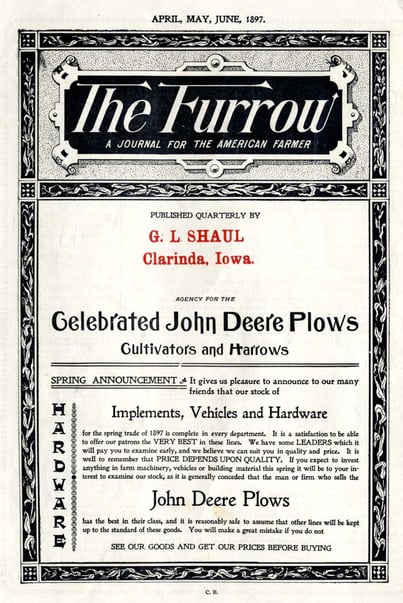 As you can see, attempts to provide helpful and educational content have been made for a very long time. Although the medium may have evolved over time, the framework for content marketing is still very much the same.
Building Relationships and Communicating with your Customer: Getting Found Online
For you to communicate and build on those effective relationships, customers first need to find you online.
This is something that companies within the building and construction industry find very challenging. With over three-hundred thousand construction companies in the UK alone in 2017, I think you'll agree that the need to stand out is imperative, albeit challenging.
In order to be found online, your company first needs to publish content. This won't deliver overnight success, but it is the start of a process. It's important to consider this as a marathon, not a sprint.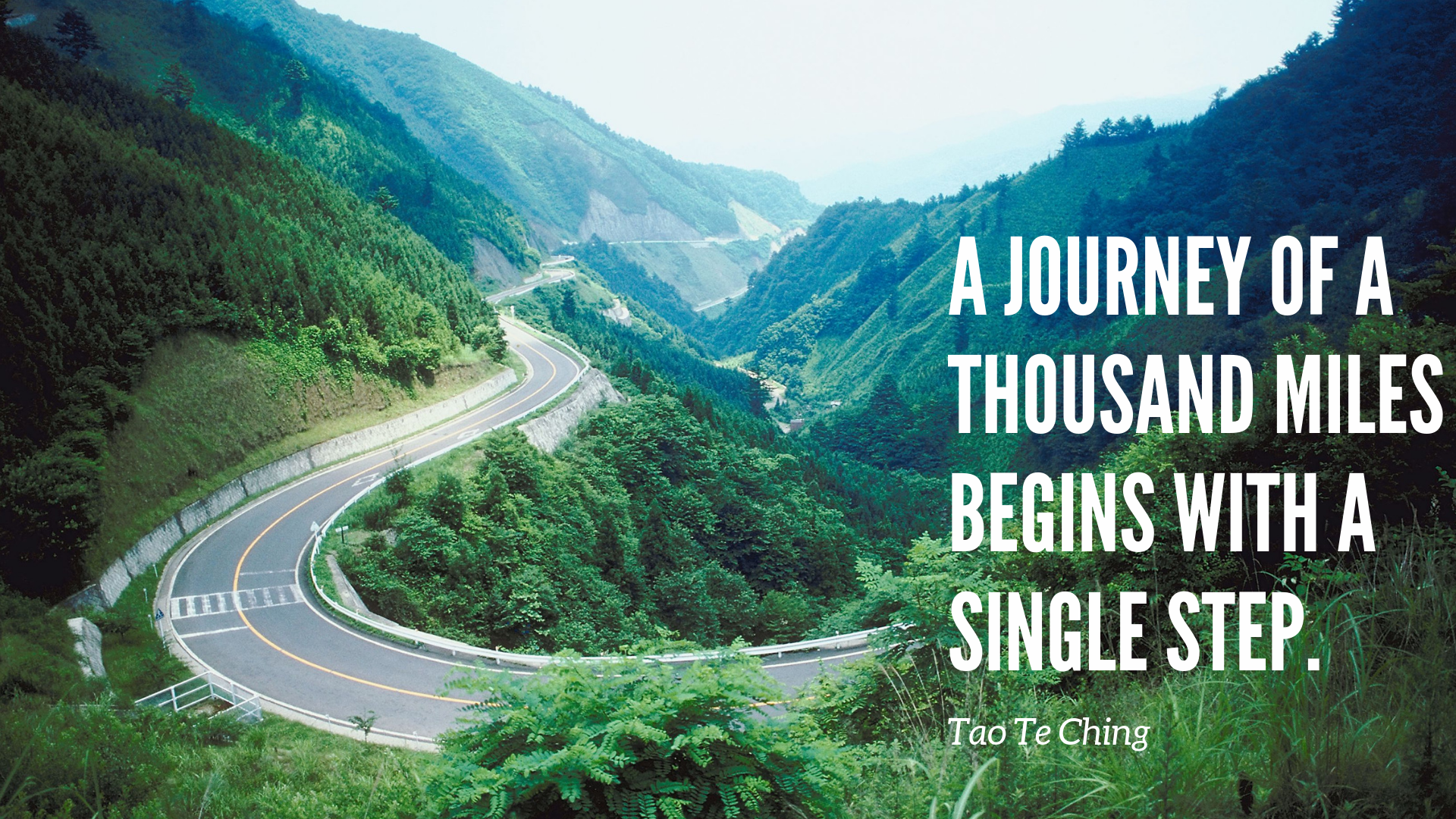 A great deal of consistency is needed to achieve success. Below is an example of what appropriate progression looks like in web traffic over time:

This graph, taken from SEMRush, demonstrates that results grow over time and not overnight.
So, now might just be a good time to start this process.
Inbound Practices and its Relationship with Content Marketing
Throughout this series of useful blogs on construction content marketing, I'll be talking about inbound practices at its connection with content marketing. Both terms are very similar. They both focus on empowering and educating the customer, building lasting relationships.
But what is the difference between the two?
Whilst content marketing focuses on building relationships with customers through content, inbound is a 'bigger picture' activity. Inbound focuses on the website as a whole and the content on it, ensuring that it is attractive enough to induce some kind of action by the visitor—whether it's a purchase, the completion of a form, or just a 'follow' on social media.
Inbound also propagates across sales and customer services as a company-wide approach.
Content is used to fuel your inbound engine, so it is necessary that the two work in conjunction with each other.
Conclusion
After reading this blog, you'll be able to have a clear distinction of what content is and, more importantly, why it is used to help drive profits in your building and construction company.
To tie all this together, content marketing is the art of communicating with your prospects and customers without having to sell to them.
This is my first blog in a series that will enable you to create, distribute and deliver outstanding Construction Content Marketing.
Throughout this series of blogs, I'll be exploring:
Planning a framework for content creation
The art of storytelling
Generating ideas
Becoming an effective writer
Blog creation
Re-purposing effectively
Measuring and analysing content
By providing you with a series of practical methods to upgrade your content strategy, you'll be able to take your new knowledge to the different departments within your company and start implementing the changes necessary to generate interest, convert leads, increase profit margins, build brand awareness, increase website traffic, build authority and Improve margins.
At Insynth, we specialise in developing a strategic content strategy aimed specifically at building products companies. If you'd like to find out more about how you can create unique content that sets you apart from other companies, we'd love to hear from you.
About Insynth
Insynth Marketing is a leading UK construction marketing agency based in Shifnal in the West Midlands.
They use the latest inbound marketing techniques such as construction inbound marketing, to support building product companies to grow their business by proactively driving sales lead generation activity.
As the only HubSpot certified agency to major on construction marketing, we bring together construction marketing strategy, digital strategy, website design, SEO, content marketing, email marketing, sales automation, marketing automation and HubSpot CRM implementation to produce successful campaigns and great results for our clients.