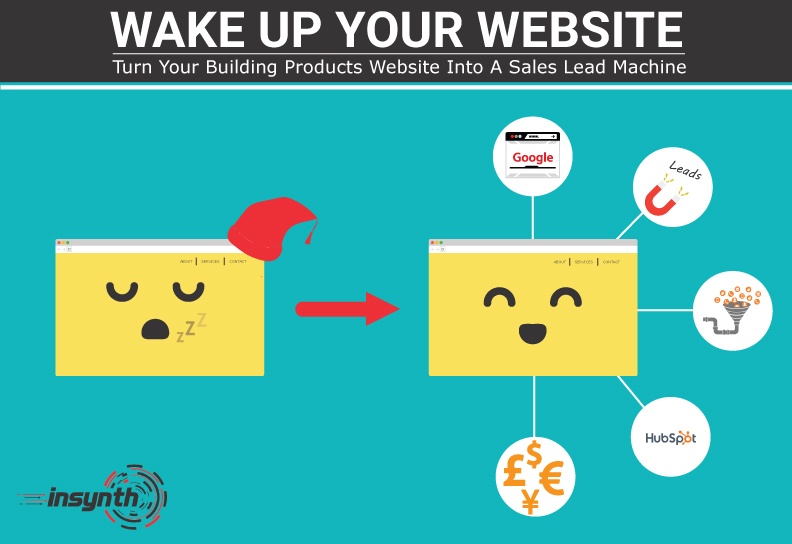 The main observation from the vast majority of our site audits is that most building product websites are only designed to be an online catalogue or a brochure website.
Building product manufacturers are missing a golden opportunity to turn their websites into sales lead generation engines which provide their sales teams with regular high quality enquiries.
Is Your Building Products Website Asleep?
Far too many business owners think of their website as an online brochure. But guess what? Your website isn't a brochure; it's a virtual sales person capable of being your number 1 source of new business.
It's also not uncommon for website design and development to be treated as an expense, when actually it's an investment. This is usually because they are getting no visible returns from their site.
One thing is for sure: with a poorly performing website (or no website at all), your business is losing leads and sales to your competitor, and almost every penny you spend on your digital marketing will be wasted.
If you found a colleague asleep on your time, you wouldn't be impressed and there tenure in your business woulds probably be short lived. Get your site audited soon to make sure that it is working hard for you and not asleep on the job!
How To Turn Your Website Into A Lead Generation Machine
Here are 14 tips to help you transform your website and increase your sales lead flow.
1. Keep Control
If you're using a company to build your website, make sure you have full ownership of the site, the content, and the domain. You don't want to lose the investment you've made in your website if you choose to move away from that company.
2. Use a Standard Content Management System (CMS)
Paying someone for every little website update you have is time consuming and expensive. Ensure that your website is built on a user-friendly CMS like WordPress or HubSpot.
These systems are easy to use, secure, established and well supported. You can make changes to copy, images and load blog posts in minutes, keeping your content fresh and relevant.
3. Make Sure You Have Google Analytics & Search Console Trackers Installed
Do you want to know how your website is performing? Setting up these free tools will enable you to see how many people are on your website every day, what they are looking at, which pages are working and where you are appearing in online search.
It is quick and easy to set up and will give you great insights into how well your website is performing
4. Keep It Simple
An over ambitious website can be expensive and time consuming to set up, and you won't get everything right first time.
Do the basics well and monitor performance page by page to learn what is and isn't working using the principals of continuous improvement - testing minor changes, one at a time to see what works and what doesn't. Your incremental gains will soon mount up.
Once you understand how your visitors are using your website, improve your content and keep on testing.
5. Build Trust
Testimonials, accreditations, awards, case studies, photos of your team…these are all ways to show that you're a legitimate business that can be trusted
Sign up to a review platform such as Trustpilot or Feefo to get real, unedited opinions of your business for everyone to see. This is word-of-mouth for the digital age.
6. Build To Convert
Make it easy to find contact information on every page of your site.
Ensure that every page has a call to action and there are forms right across your site, with high value content available to download.
Your calls to action need to be visible and relevant to your content. Try to get them above the fold too for higher conversions.
Link your website to your CRM system to tell your sales team the moment you get an enquiry, or a return visitor is on your site.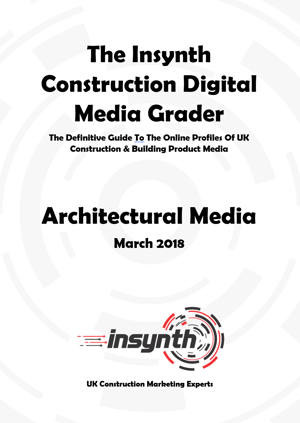 Interesting and valuable eBooks like the Insynth Digital Media Grader are lead magnets
7. Be Responsive and Mobile-Friendly
Chances are, a good chunk of your website traffic comes from mobile searches. Search engines weigh mobile-friendliness as a ranking factor in mobile search results, so you won't rank as well without a mobile-friendly site with a modern responsive design that will provide a great user experience.
8. Make Sure Your Site Is Secure
Are you still using the HTTP protocol? If your site address doesn't begin with https:// then you need to act.
Without a secure and verified site your rankings will suffer and you will fall away in organic search.
9. Provide Great, Useful Content
Your site WILL NOT rank without content. When it comes to search engine optimisation (SEO), content is king.
Make sure that your content is produced to meet the information needs of your ideal prospect, whether it is a specifier or an installer.
Keep your content factual and informative or educational - unless you have an e-commerce website, treat your site as an information hub and your visitors will view it as trusted source and return every time they need to know about something in your sector.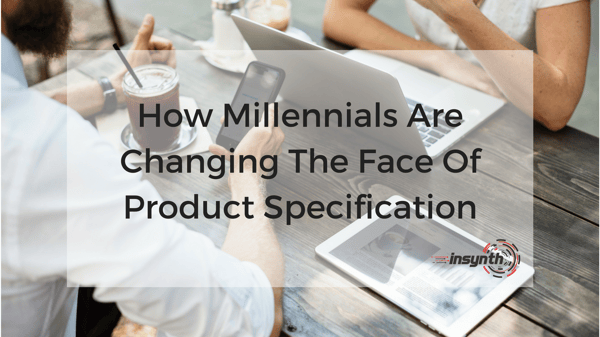 Great content will generate sales leads
10. Keep It Visual
A picture says a hundred words. Using great images and video will provide a better experience for your user and help you to get your message across well.
There is nothing worse than hundreds of words of unbroken text to get through.
11. Optimise your Site For Search
Research the keywords that your customers use when searching for products like yours. Once you understand which keywords are driving traffic, you can tailor your content and copy to ensure that you use the same phrases, giving you a far higher chance to be found in organic search.
12. Ensure You Redirect To Your New Site
If you're getting a new domain, set up proper url redirects to keep rankings from your old domain. Make sure this is in your contract with the developer and make sure that they have insurance.
This is critical, from personal experience, a new site without re-directs almost destroyed one of my businesses as it disappeared from the internet overnight. It took 2 years to recover the organic positions, costing an estimated £1m in profit.
13. Don't Go Crazy
Users are conditioned to expect certain things in certain places, such as your phone number and your navigation. Trying to be clever and do things differently can actually hurt your user experience and drive people away from your site and onto another more 'comfortable' one.
Follow the example of the most widely used sites on the internet to see how they are laid out - following their lead is tapping into £millions of research.
14. Get Blogging
Blogging is a great way of engaging with your marketplace whilst improving your organic rankings, which in turn increases your traffic and should be a core element of your content marketing strategy.
Writing informative articles, tied to calls to action and downloadable content, will generate leads from people who are interested in your solutions and clearly trust your opinion and perspective.
Don't just think about it though, commit to at least 2 articles every week and promote them via social media and affiliate titles to reach the widest possible audience.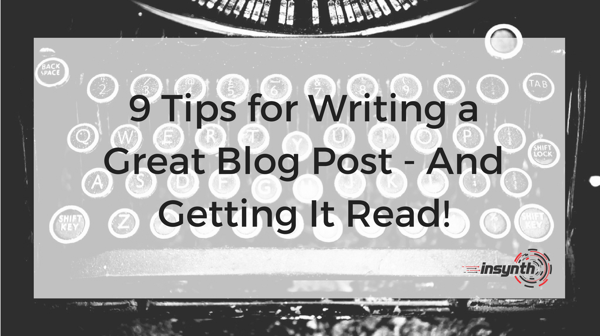 Need A FREE Website Audit?
Now you've read this, is your website doing the business and producing leads for you every day? If not then you're probably missing a trick or two.
Get in touch and get Insynth to audit your site and tell you where it can be improved. There's no obligation, but obviously we would be delighted to discuss working with you to turn your website into a sales lead machine.
About Insynth

Insynth Marketing is a leading UK construction marketing consultancy based in Shifnal in the West Midlands. Insynth employ the latest inbound marketing techniques such as construction inbound marketing, to help building product manufacturers grow their businesses by aggressively driving sales lead generation activity.

As the only HubSpot certified agency to major on construction marketing, we bring together digital strategy, website design, SEO, content marketing, email marketing, sales automation, marketing automation and CRM implementation to produce successful campaigns and great results for our clients.