If you work for a building product company and have decided now is the time to increase your digital marketing output, you might have thought about outsourcing some of the workload to an agency.
After all, marketing agencies are experts in what they do. Marketing.
The most important part of your digital marketing journey though is selecting the right agency partner.
Do they know your industry as well as you do?
Are they a team of likeable individuals that you can see yourself working with?
These questions, plus dozens of others, are vital in selecting your construction marketing agency.
In this post, we highlight some of the top agencies to work with throughout the construction industry and what they can offer in order to take your construction marketing to the next level.
Work With Agencies Experienced in Construction Marketing
Sure, your leading names and industry stalwarts provide a brilliant service, but can they do it for you and your specific construction requirements? Do they know the industry as well as you do?
Probably not.
Surely, you'd rather work with an agency that specialises in the construction industry, providing content exclusively for people like yourself and led by people with hands-on experience in the industry?
While that might narrow the field for agencies to look for, there are plenty out there to choose from.
This directory of marketing agencies who specialise in construction should help you narrow down the search.
The Importance of Construction Marketing Pricing
One of the first questions asked when looking for these new services is 'how much will it cost?'. If you can't give a concrete answer, then the customer is going to go elsewhere.
Being able to provide a solid price, or even price range as well as breaking down the services this includes helps you onto the front foot when it comes to your buyer's journey.
As part of the directory listing below, we've included whether pricing is available directly from the websites below.
Construction Marketing Directory
Blue Corona – (No Price Available)
Based in the US, Blue Coronas specialises in increasing sales leads through SEO, email marketing, and PPC, helping companies in all areas of construction achieve their goals.
A business-led marketing consultancy, Built For Maketing provides construction product businesses with tools to help them grow both financially and through brand recognition.
One of PR Week's top agencies, Cartwright Communication has its roots in journalism and has used this to evolve, offering a full spectrum of services for its clients including PR, traditional marketing, and video production.
CDP Web- (No Price Available)
Combining extensive industry knowledge with content creation, graphic design, and 3D illustration and animation, CDP Web provides the construction industry with additional avenues to market its products.
CIB - (No Price Available)
The UK's longest-serving marketing agency integrated exclusively in the construction sector, CIB offers a comprehensive suite of B2B marketing solutions including rebranding, PR, print design, social media and more.
Helping construction product businesses with strategy and CPD development, Competitive Advantage perform research to help develop sales and marketing techniques.
'Living and breathing the built environment sector', Construction Marketing Experts is an award marketing consultancy specialising in creating effective strategies for businesses in the construction sector focusing on marketing, design, PR, and telemarketing.
By dedicating just a single day a week, Contractors Marketing helps construction and building product businesses achieve an increase in both sales and margins through an innovative CMS.
Crannul – (No Price Available)
Providing sales leads and new business opportunities exclusively through phone calls, Crannull helps take away the time-consuming task of cold calling for businesses in the construction sector.
Fabrick - (No Price Available)
The winner of four construction marketing awards in 2020, Fabrick has 35 years of experience in the industry focusing on both construction marketing and PR for its clients.
Offering services to a number of sectors, Gavin Willis specialise in the construction sector helping businesses across a wide array of marketing solutions.
Based in Leeds in the north of England, this award-winning construction marketing agency offers a comprehensive range of marketing solutions including PR & content, advertising, and web design.
Insynth – (Dedicated Page)
With over 30 years of experience in the industry, Insynth provides its clients with an entirely inbound approach to marketing, focusing on quality content to drive site visitors.
JDR Group – (Available via form)
Offering a 6-step sales and marketing system, JDR Group specialise in marketing for businesses in the technical sector including construction.
Liz Male - (No Price Available)
A specialist PR and communications consultancy based in Buckinghamshire, Liz Male using PR and marketing solutions to work closely with innovators in the construction industry.
CMA finalist 46 times, MRA Marketing is an award-winning construction marketing agency providing strategic marketing and PR solutions for construction product businesses.
A full-service construction marketing agency helping across the entire marketing spectrum, from research and strategy to full campaign management.
Purplex – (No Price Available)
Focusing on unique marketing channels for each customer, Purplex works with construction and building product clients across the UK and Europe.
Ridgemount - (No Price Available)
Multiple award-winning agency Ridgemount is staffed by multiple ex-journalists ensuring quality communication to construction customers, while also providing marketing solutions such as graphic design, SEO and social media management.
SLG
– (No Pricing Available)
Manchester-based SLG has been working in the construction marketing sector for over 40 years and bases its marketing solutions on industry evidence.
Providing marketing solutions for companies within the construction industry, Cambridge and Essex-based SWW also have experience in the manufacturing sector.
The winner of 9 marketing awards throughout 2020/21, The Think Tank is a London-based marketing and PR agency that develops unique marketing solutions that add value to a range of sectors including construction.
This list is far from comprehensive and is regularly updated with construction marketing agencies and experts around the globe.
If you would like to be included in this directory, contact our team today.
The directory offers people like you the opportunity to easily find viable agencies to help with your construction marketing.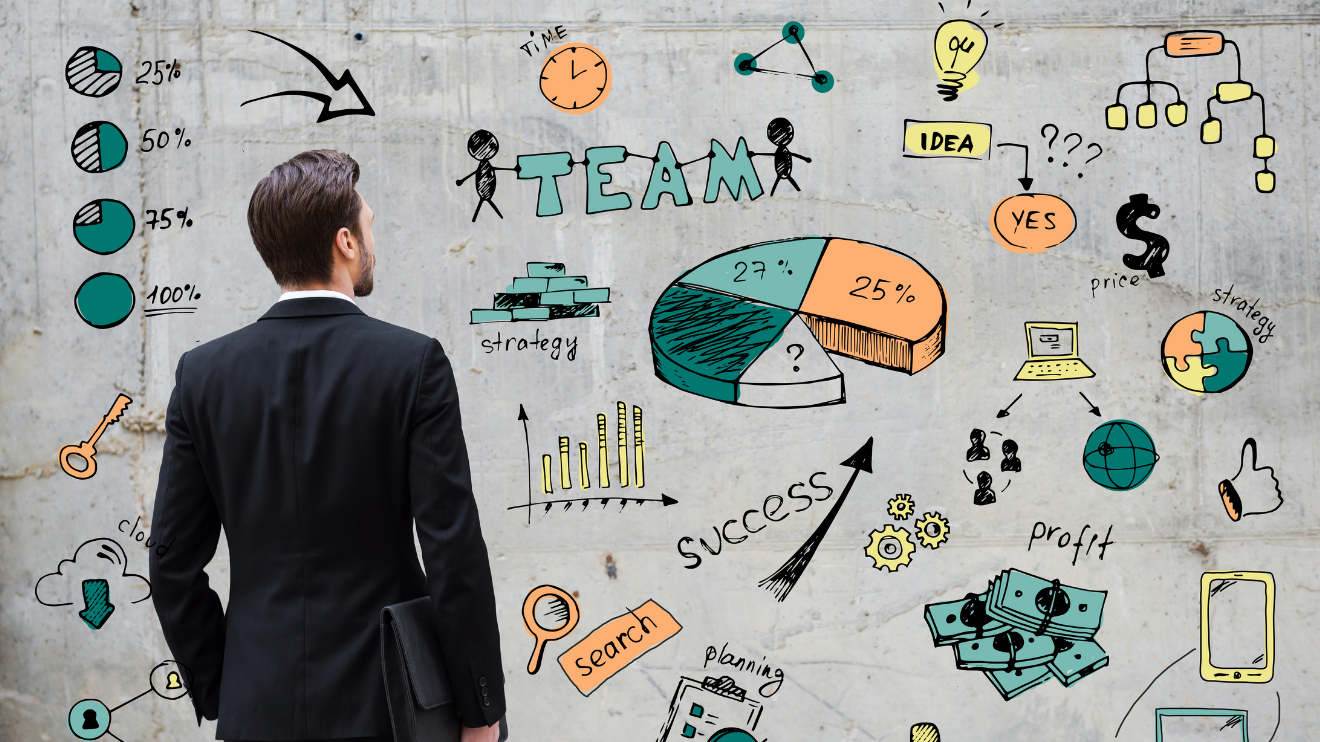 What Is The Right Marketing Technique For Me?
There's no single answer for the best marketing solution especially with the abundance of B2B Digital Marketing Agencies available, it is far from a 'cookie cutter' one size fits all approach and depends on a range of things.
Construction and building product manufacturers should think about their end goals, what they want to achieve and how they want to achieve them. Then, working closely with a construction marketing agency, a bespoke solution can be created.
It might involve creating an entirely new website and managing the SEO, it could be looking after construction PR and social media, or it could be helping manage their database and creating automated emails.
Whatever construction marketing solution is out there, we've highlighted a range of options for you to consider:
Deliver a hand-crafted and educated session to keep your customer base up to date with the latest in your construction sector.
Are there new avenues for your construction products to get into? Could your branding be better? Consultation with construction marketing experts helps you answer these questions and more.
Your website is your shop window, so make sure your construction customers know exactly what you are offering through a well-designed and maintained website.
Search engine optimization is the lifeblood of the internet and helps you stand out from your competitors in the construction sector.
98% of construction specifiers conduct research online. Having a content strategy helps you provide the answer to your prospective customers as and when they search for it.
Create personalised emails that your prospects can't ignore and guide them through the journey from researcher to customer.
About Insynth
At Insynth we deliver a predictable flow of leads, customers, and specifications for building product brands through our inbound marketing approach, proven to reach a technically demanding audience.
We use the latest marketing techniques such as construction inbound marketing, to equip building product companies to grow sustainability in this era of digital transformation.
As the only HubSpot certified agency to major in construction marketing. We have a proven formula of bringing a variety of functionalities together including CRM Implementation, Web Design, Sales Automation, SEO, and Email Marketing to achieve your ultimate aim: Growing your business and gaining new specifiers and customers.