As more and more companies within building products and construction embrace technology as a new way of working, digital CPDs are becoming a key consideration for many.
If you're new to CPDs, or if you're more accustomed to the traditional, face-to-face style of CPD, this blog sets out to explore how to make your CPD digital, reaching out to a wider audience and increasing your chances of specification.
The Difference Between a Digital and Traditional Building Product CPD
In truth, the format for both is mostly the same. Both will be centred around a presentation of some description. The difference comes in the delivery.
Traditional CPDs
With a traditional CPD, you are required to use a presentation to support your messaging by standing at the front of a room, addressing your participants. Your presentation may run in the background and you may even bring samples of your product to try.
Whilst the educational content of this may be rich, this method of delivery just isn't effective in this post-covid existence we find ourselves in. Many of your technical sales reps are now office or home-bound and this looks to be the case for the foreseeable.
Digital CPDs
When it comes to digital CPDs, you would require the participant to be a little more self-sufficient. They will be able to access the CPD any time, anywhere, and complete it at their own leisure.
Since there will be no one stood at the front of a room and no product samples to try, your digital CPD may have to make use of narration, video and imagery to bring it to life.
Digital CPDs, when hosted on your website, will also act as a lead magnet, prompting your sales and marketing teams to keep a close eye on new sign ups.
Consider Your Tech Stack
As with anything 'digital', your tech stack is highly important. Your first consideration is how you will present your CPD. Generally speaking, the most popular tool here is Microsoft PowerPoint, or any other Apple equivalent.
Once you've decided upon your presentation software, you now need to consider how you will be hosting your CPD. If you intend on gating it behind a landing page on your website, you'll need to have tools in place to track the number of sign-ups you receive.
Tools like HubSpot will allow you to track visitor behaviour, giving you a clear understanding of their journey through the sales funnel. The result? You can adjust/amend your marketing strategy based on the behaviours of your target customers.
In a pre-Covid time, you may have been given the chance to chat face-to-face with your participants after the session, allowing you to build relationships and maybe even secure a deal.
Moving your CPD into an online format will require you to have tools in place to allow you to reach out to participants, since you don't have the luxury of a face-to-face chat afterwards.
How will you follow these leads up?
Will you develop a sales email sequence?
Will you schedule a phone call?
Will you organise an online meeting?
Adding Narration To Your Digital CPD
As we stated previously, you don't have the luxury of someone standing at the front of a room talking passionately. For that reason, narration needs to be carefully considered. Do you, personally, record yourself speaking over the CPD or do you employ the dulcet tones of a professional voice over artist?
Either way, you will need to produce an accompanying script.
You could go one step further and video record your session, with a powerpoint slide 'floating' alongside you like the example from SEMRush below.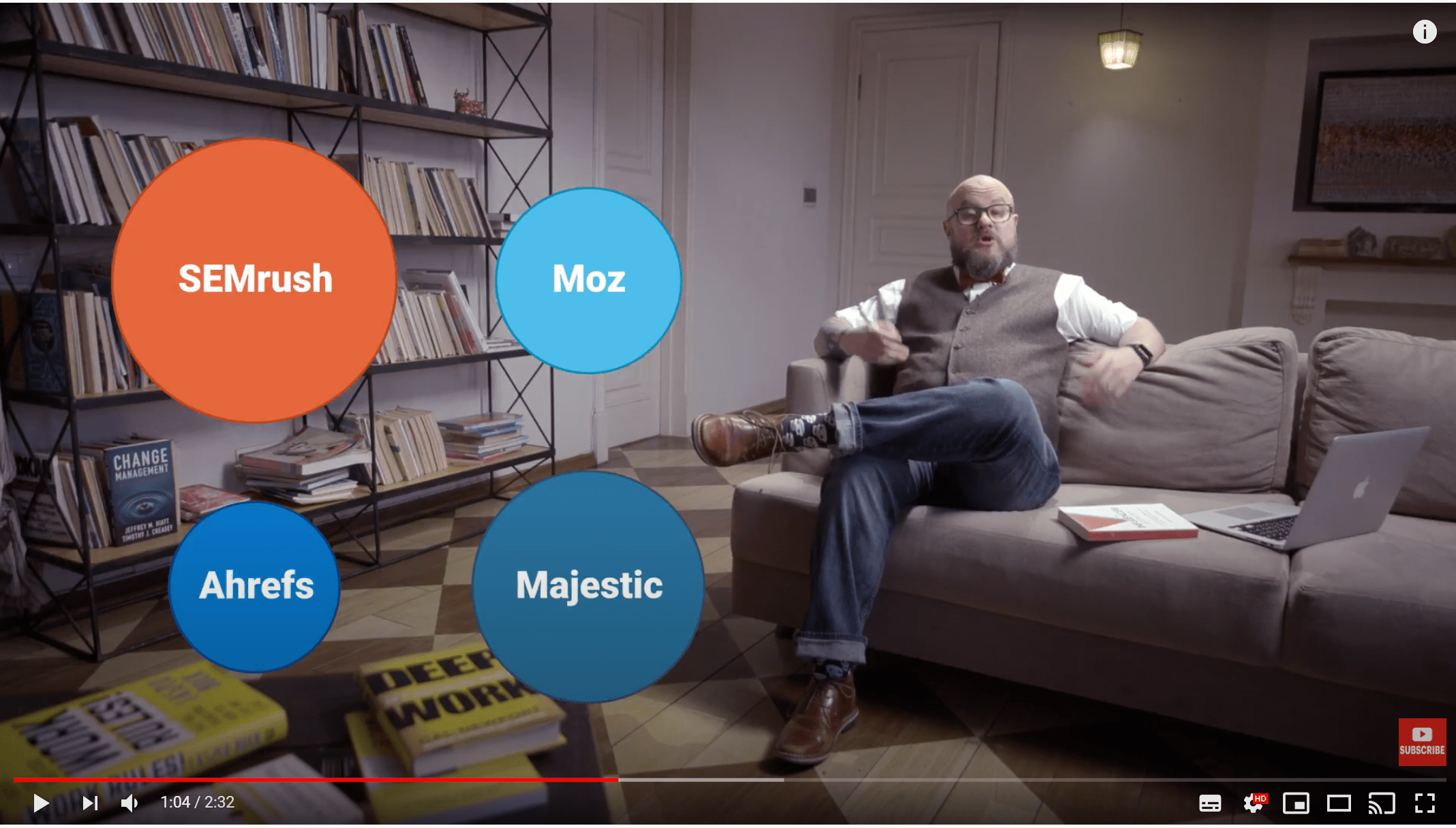 The key question is, how do I make my CPD as engaging as possible in the absence of my charismatic technical sales rep?
Don't Forget Case Studies
Case studies are a great feature to include in your digital CPD. As participants won't have physical samples to see/try, you'll need to demonstrate how well it can be used in application.
By including at least one case study, you're demonstrating the effectiveness of your solution in a real-life context.
Thinking About A Modular Approach?
If we look closely at learning theories, many professionals suggest that people learn better when things are segmented into 'chunks' or 'modules.'
In other words, you could split your CPD into different key sections with questions after each module.
Platforms such as Teachable enable you to do just that. So, why not consider making your own CPD 'academy'?
Conclusion
Becoming a 'thought-leader' in this post-covid world means that you have to embrace digital as much as possible.
Often, this means reassessing the way you currently do things. A digital CPD is a prime example of how you can effectively adjust your digital marketing strategy.
And we're here to help. Check out our CPD services page where we can tailor a package that best suits your goals and objectives, or simply get in touch with an expert today.
About Insynth
Insynth Marketing is a leading UK construction marketing agency based in Shifnal in the West Midlands.
They use the latest inbound marketing techniques such as construction inbound marketing, to support building product companies to grow their business by proactively driving sales lead generation activity.
As the only HubSpot certified agency to major on construction marketing, we bring together construction marketing strategy, digital strategy, website design, SEO, content marketing, email marketing, sales automation, marketing automation and HubSpot CRM implementation to produce successful campaigns and great results for our clients.