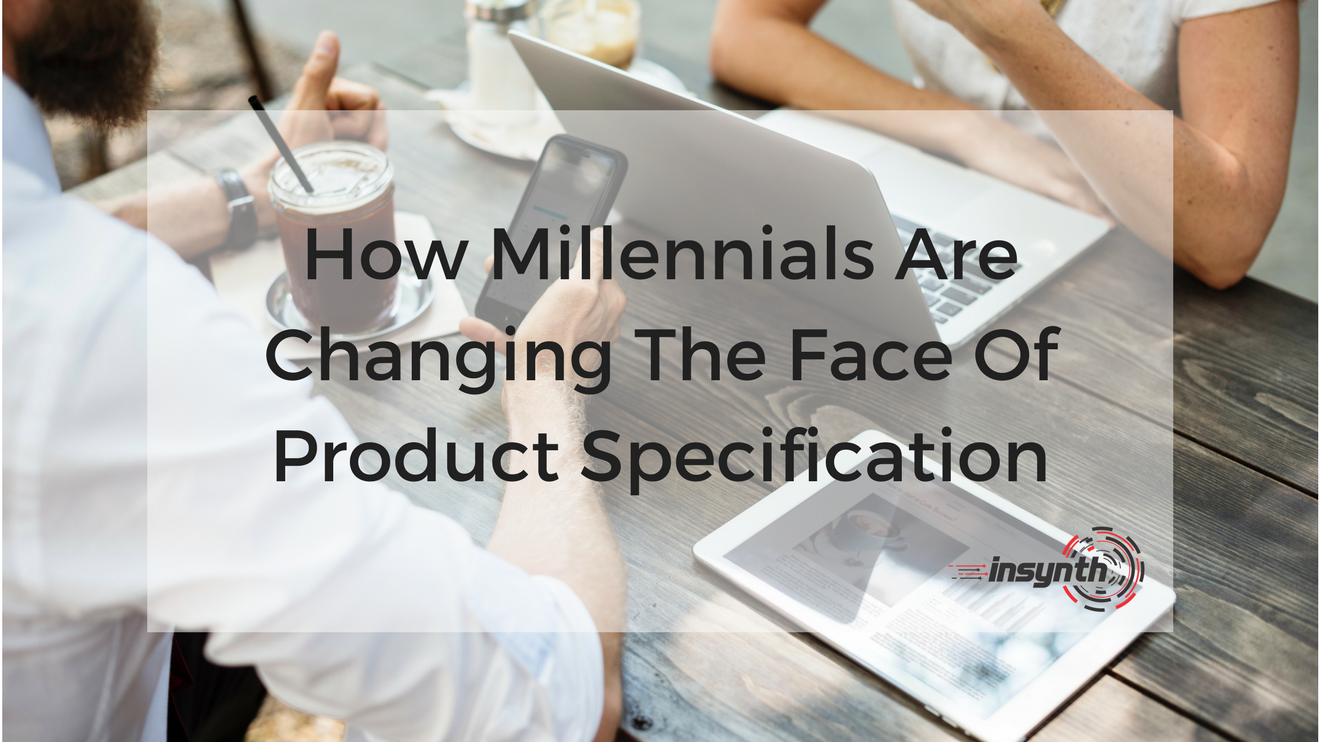 Our regular website audits and reviews are consistently highlighting missed opportunities and common shortcomings of building product websites.
The way that specifiers and buyers search and select products is evolving quickly and construction marketing professionals need to adapt or risk losing market share and sales to smarter operators.
The Digital Revolution
The stereotype of building specifiers and B2B buyers is usually seasoned architects, engineers or procurement teams in meetings, on the phone, scouring through their in-house product library and lunching with their suppliers. The topics of conversation would be price, lead times, performance details and payment terms.
But along with the fax machine and doing business on the golf course, the old ways of specification and purchasing in the construction industry have all but disappeared due to the astonishing change in technology since the turn of the century.
Digital natives and millennials who grew up with the Internet and smartphones have transformed the way building specifiers and construction buyers research purchases, qualify suppliers and make purchases — changing the rules of the game for construction marketers.
According to a recent study of millennial buyers, 73% of 20 to 35-year-olds are involved in product or service specification and purchase decision-making at their companies, with one-third reporting that they are the sole decision-maker for their department.
Google has also just produced research which shows that about half of all B2B product researchers are digital natives, with that figure increasing every year.
With half of your target market now fully digital, can you afford to operate today the same way you did 10 years ago with a large sales force and an under resourced marketing team?
Losing Control Of The Sales Process
When a specifier or buyer needs a product or service, the initial research is now on their laptop or smartphone rather than picking up the phone to call a potential supplier. More than 70% of searches start with a generic search, such as "rainwater harvesting systems" or "insulated plasterboard" rather than a search for specific brands.
Contacting a salesperson usually happens later in the specification or purchase process, and increasingly not at all. By the time a sales rep gets involved, specifiers and buyers already have a wealth of information about your company reputation, product specifications and reviews of your past performance.
Millennials view online search, company websites, peers and colleagues as the most important sources of information — all more important than salespeople. At the youngest end of the Millennial age range there is a particularly strong preference for social media as a source of information.
A 2017 Forrester Research study indicates that digital natives prefer short bursts of information, often in visual formats, and they think phone calls are tedious and disruptive.
Is Your Website Your #1 Salesperson?
Specifiers enjoy many benefits from using digital technology when it comes to product research. It reduces cost, saves time, integrates sources of information, connects, organises, informs and provides access to previously hard-to-find data and expertise.
Digital natives have brought their consumer habits to the B2B world, and older specifiers are changing their ways too, thanks to the experience they enjoy on sites such as Amazon. This shift in behaviour has many implications for construction marketing.
Now, when a salesperson is eventually involved, specifiers and buyers will have already formed a strong opinion about many elements of the service, quality and price they expect.
Your website needs to provide a wealth of information on the value and solutions you provide, including details on where your products have been successful,expected costs and best practice from a design and installation perspective. Your website and online content needs to be carefully managed and kept up to date and relevant.
It's Time To Act - Adapt Or Die
From our regular reviews of building product manufacturers websites and discussions with their owners it is clear that many businesses are weak in online marketing, choosing to invest more in their sales force than on their online presence.
First impressions matter as much as ever. Today that first contact comes through your websites, online reviews and case studies, not face-to-face sales pitches.
The key question today is, does your website attract, engage and inform? And if it doesn't, what are you going to do about it?
About Insynth

Insynth Marketing is a leading UK construction marketing consultancy based in Shifnal in the West Midlands. Insynth employ the latest inbound marketing techniques such as construction inbound marketing, to help building product manufacturers grow their businesses by aggressively driving sales lead generation activity.

As the only HubSpot certified agency to major on construction marketing, we bring together digital strategy, website design, SEO, content marketing, email marketing, sales automation, marketing automation and CRM implementation to produce successful campaigns and great results for our clients.