Over the past few weeks, we've blogged extensively about the digitisation of your CPD sessions.
In this guide, we aim to tie everything together, outlining:
And some handy tips along the way.
Read on!
Digitising Your Building Product CPD
Continuing Professional Development (CPD) has been a successful route to market for many Building Product manufacturers. It is also a vital part of architects' and design professionals' career development.
However, due to the rise in remote and distance working (thanks, COVID), we have all been forced to adapt our strategies and think a little differently.
And this is most certainly the case for CPD sessions.
In fact, digital CPDs are opening up new world of opportunities for manufacturers to reach out to a wider audience, build up their network and demonstrate thought leadership.
Creating a digital CPD is not just a case of creating a PowerPoint and talking about the benefits of your products, however. Delivering engaging, educational value is what will set you apart from everyone else.
What Is CPD?
Firstly, we'll explore the basics. Continuing Professional Development (CPD) can be described as activities undertaken a range of professionals, to ensure their skillset is kept up to-date with latest industry developments. Generally, they can be split into three categories: structured, reflected or self-directed.
The Difference Between A Digital And Traditional Building Product CPD
In truth, the format for both is mostly the same. Both will be centred around a presentation of some description. The difference comes in the delivery.
Traditional CPDs

With a traditional CPD, you are required to use a presentation to support your messaging by standing at the front of a room, addressing your participants. Your presentation may run in the background and you may even bring samples of your product to try.

Whilst the educational content of this may be rich, this method of delivery just isn't effective in this post-covid existence we find ourselves in. Many of your technical sales reps are now office or home-bound and this looks to be the case for the foreseeable.

Digital CPDs

When it comes to digital CPDs, you would require the participant to be a little more self-sufficient. They will be able to access the CPD any time, anywhere, and complete it at their own leisure.

Since there will be no one stood at the front of a room and no product samples to try, your digital CPD may have to make use of narration, video and imagery to bring it to life.

Digital CPDs, when hosted on your website, will also act as a lead magnet, prompting your sales and marketing teams to keep a close eye on new sign ups.
Effective Formats for Digital CPDs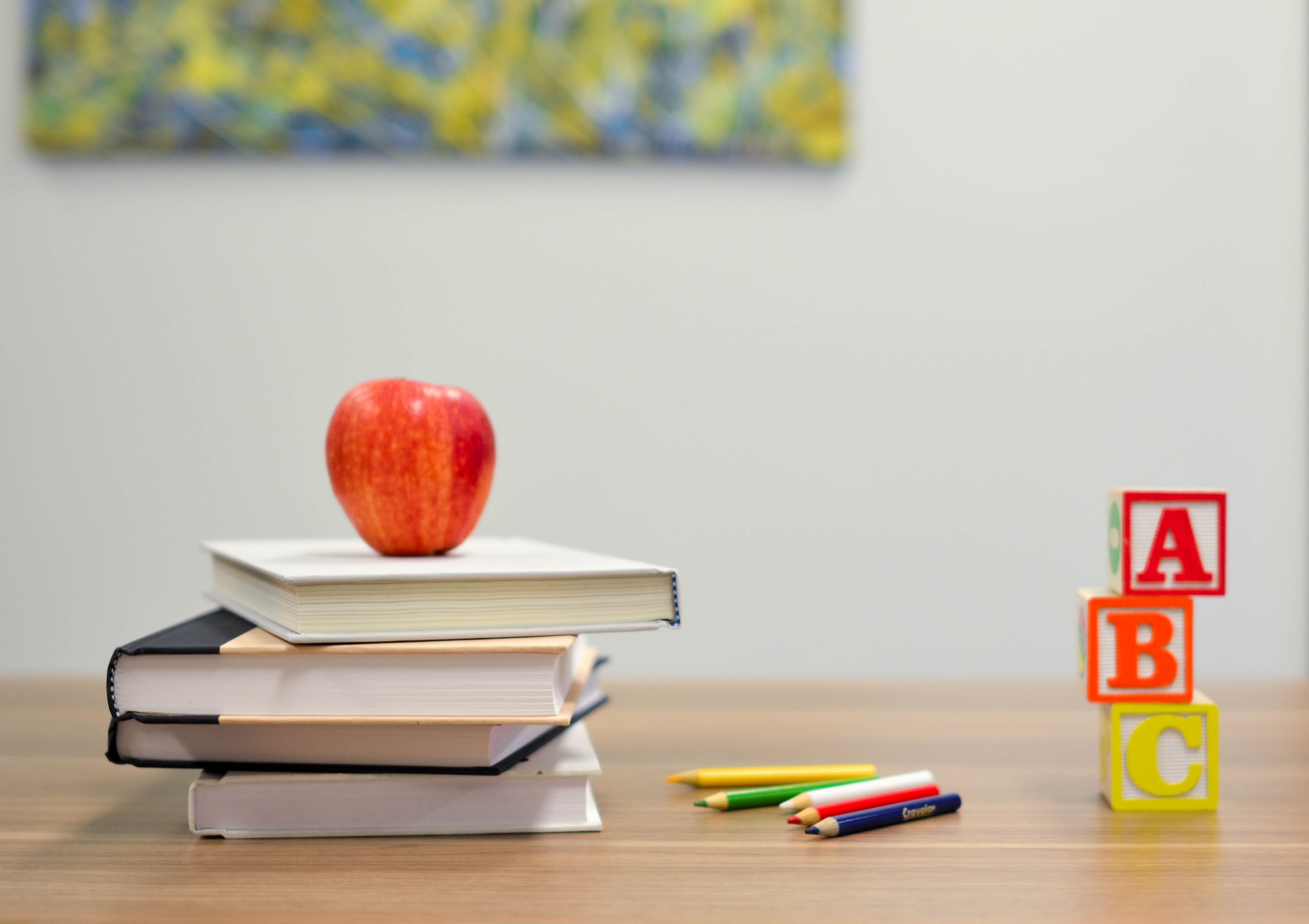 Digital CPDs can take on many forms. In fact, you'd be surprised at what architects and specifiers can reference as CPD.
Here we'll uncover different digital formats for you to consider.
Online & Distance Learning
Webinars, presentations or anything that can be undertaken via a laptop, computer or tablet would fit into this bracket.
Technical Reports & Industry Literature
Did you know that a technical report or some form of industry literature can also be classed as CPD for an architect or design professional?
If you decide to attempt to write a technical report or some form of industry literature, ask yourself the following:
Do I have the time to produce this?
Do I have the design capabilities to make it look professional and appealing?
If you fancy yourself as a wordsmith, download Our Free Guide To Content Marketing For The Building Products And Construction Industry here.
Alternatively, check out our Write Start Content Pack page where we can create the copy for you.
Building Product CPD Short Courses
The psychological pedagogies of learning theory state that we, as humans, have a short attention span.
So, why not take a more modular approach to your CPD?
Packaging your course content into shorter, logically self-contained units will make your CPD much more accessible and digestible.
In order to split your CPD into modules, we recommend a platform such as Teachable. This software allows you to split your course into different chunks, with quizzes for participants to take at the end of each module.
CPD Webinars: What Are They?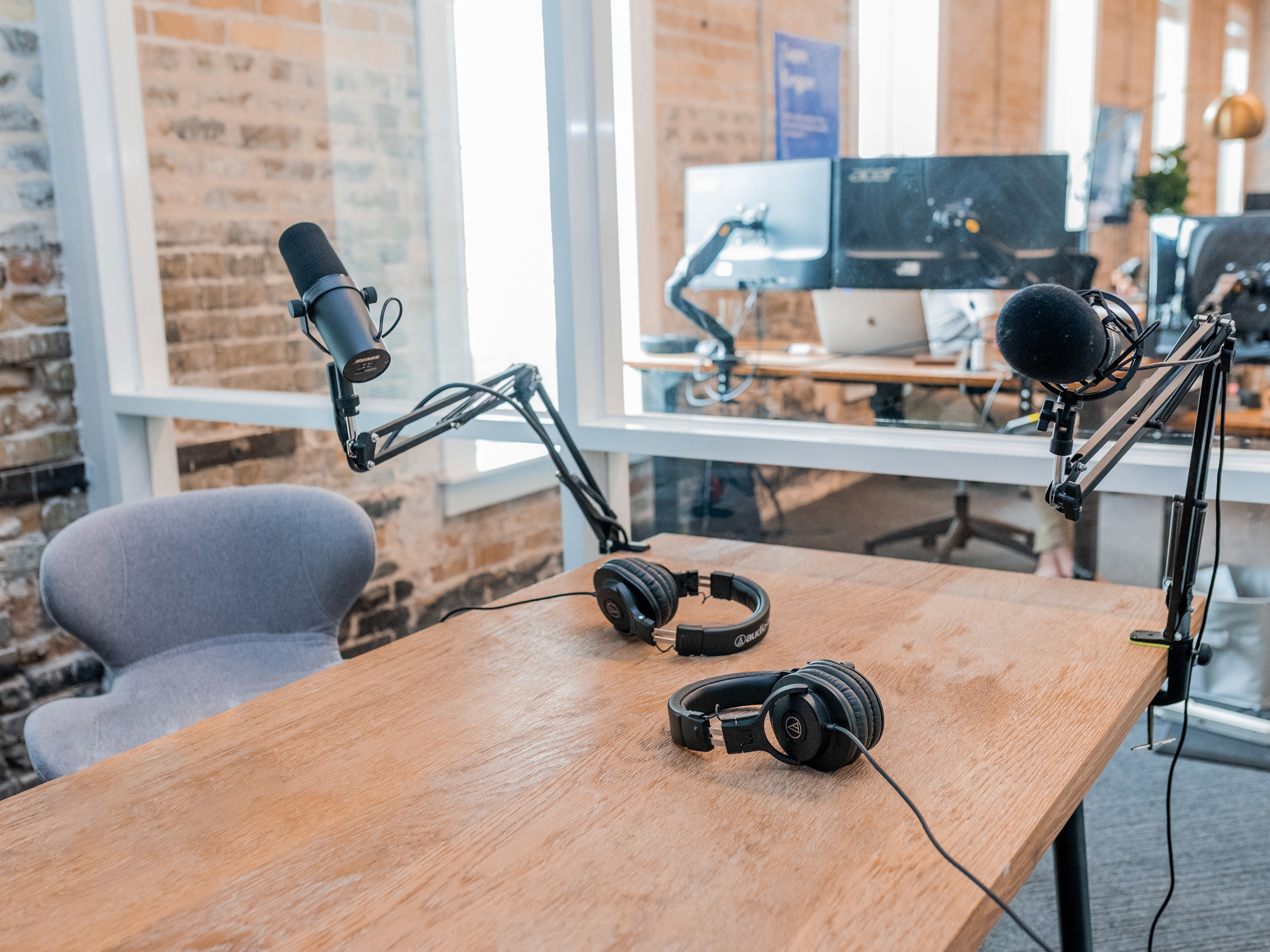 A popular format for building product CPDs is via a webinar.
So, we're dedicating a whole section to webinars right now…
When done well, webinars can be cost-effective, time-effective and a great way to interact with your prospects in a 'live' environment.
However, the technology required to set up a webinar can be a little daunting – and in some cases – off-putting.
Fear not. We're here to help.
After you've decided on your topic, follow these easy steps to simplify your webinar process. Don't forget to read our detailed blog post on webinars here.
Step 1: Who Will Lead Your Webinar?
Talking online over a webcam is not an easy feat. You can't see the faces of your attendees and you need to be prepared for any technical difficulties along the way. If you're likely to get flustered if the Wi-Fi cuts out, perhaps choose an individual who will remain calm.
The person who leads your webinar also needs to be prepared to face some challenging questions. It's good practice to enable a Q&A at the end of your webinar, so it's crucial that you are prepared for the technical probing of the decision-making attendees.
Step 2: Establish Your Tech Stack
Zoom is by far the most popular tool for hosting webinars. There are other options, of course, but none with quite the amount of capabilities that Zoom has to offer.
With a small subscription charge, you are opening up a world of possibilities for both external and internal communications within your organisation.
Step 3: Set Up Your Event
Assuming you have Zoom enabled, you can take the following steps:
Login to your Zoom account
Select "Schedule My Webinar"
Select registration options
Select Q&A settings
Choose your webinar options
Save your webinar as a template
For the full, detailed overview, click this link. You'll also find a useful video, too.
Step 5: Promote Your Event
This is where you'll need to reach out to your existing database through email marketing.
Utilising social media is also going to be high up on the agenda when publicising your event.
The key is to get as many sign ups as possible. If you receive 60 registrants, the chances are only a fraction will actually turn up, so don't be alarmed by a large initial uptake!
Top Tip: Don't Forget To Hit 'Record'
Recording your webinar will allow you and your prospects to benefit from it time and time again. It's also a great 'lead magnet' for all future marketing efforts.
Putting Your Building Product CPD Together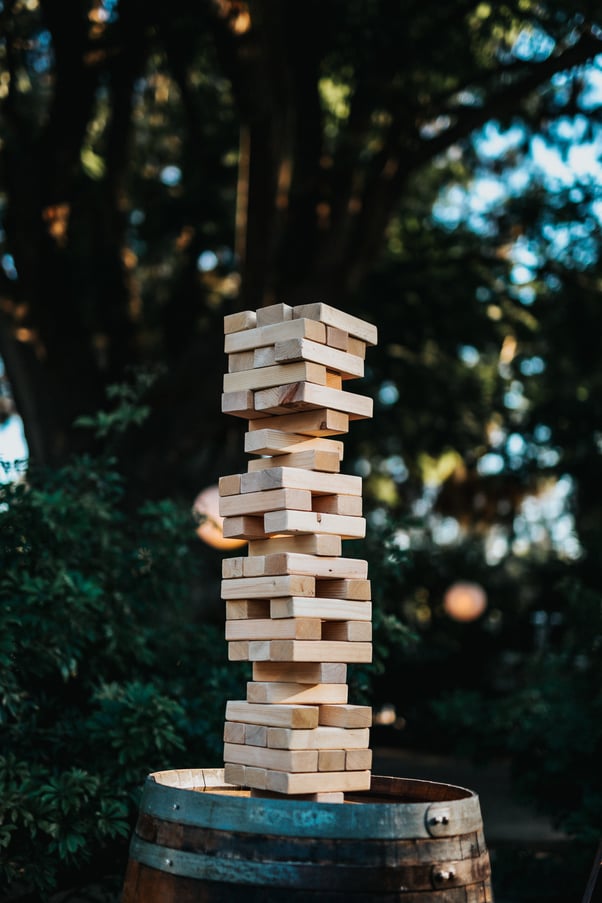 Whether it's a pre-recorded presentation or a live webinar, physically putting your presentation together will take some key considerations.
Your first consideration is how you will present your CPD. Generally speaking, the most popular tool here is Microsoft PowerPoint, or any other Apple equivalent.
Consider Your Tech Stack
Once you've decided upon your presentation software, you now need to consider how you will be hosting your CPD. If you intend on gating it behind a landing page on your website, you'll need to have tools in place to track the number of sign-ups you receive.
Tools like HubSpot will allow you to track visitor behaviour, giving you a clear understanding of their journey through the sales funnel. The result? You can adjust/amend your marketing strategy based on the behaviours of your target customers.
When hosting your CPD online, ask yourself:
How will I/my sales team follow up leads?
How will I develop a sales email sequence?
How will I schedule a phone call?
How will I organise an online meeting?
ADDING NARRATION TO YOUR DIGITAL CPD
Since you don't have the luxury of someone standing at the front of the room, narration will play a key role in your pre-recorded CPD.
Do you, personally record yourself speaking, or do you hire a professional voice-over artist?
Either way, you will need to produce an accompanying script.
The key question is, how do I make my CPD as engaging as possible in the absence of my charismatic technical sales rep?
What Do you Talk About?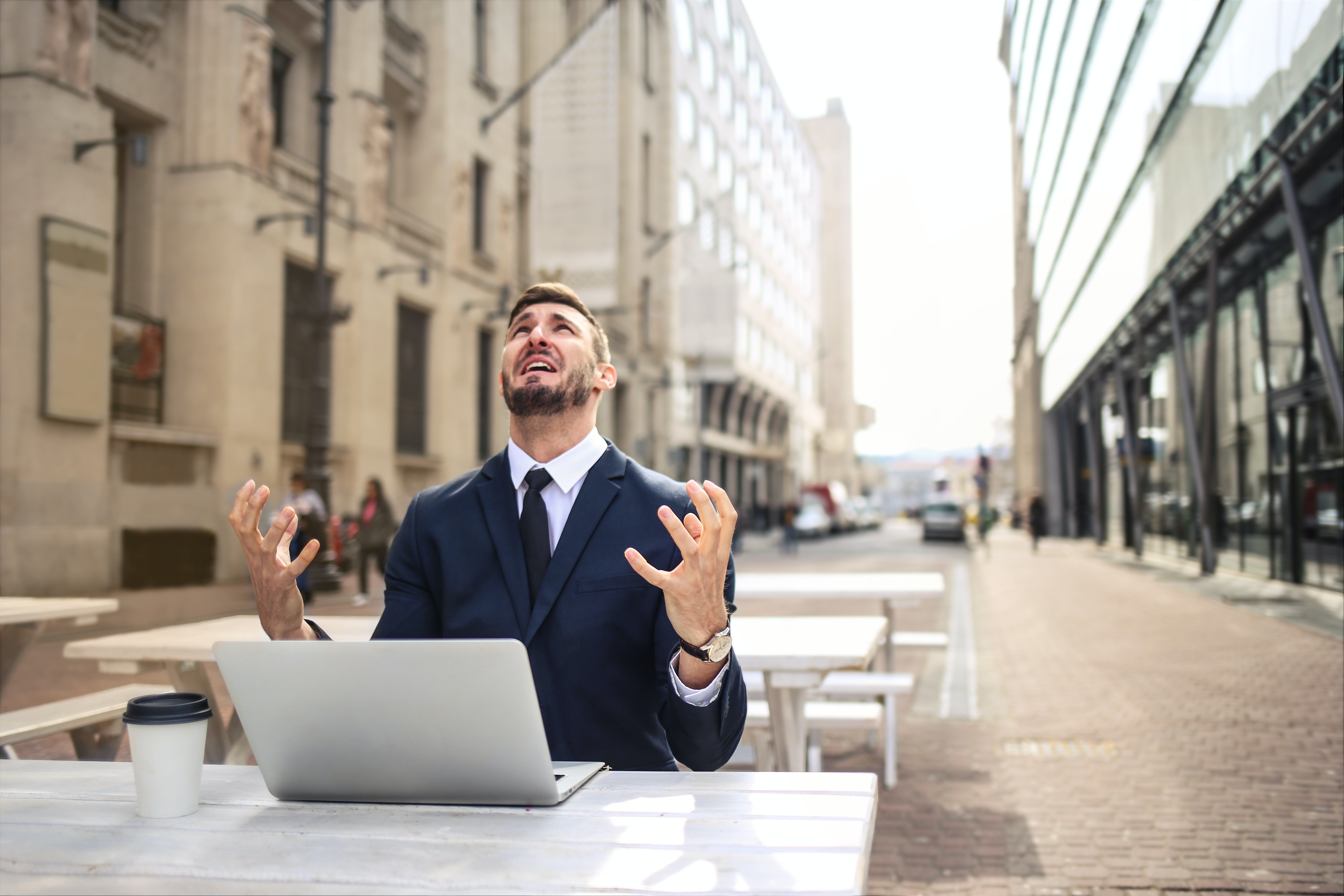 Deciding on a topic to cover can be a source of frustration for many building product manufacturers. The initial response may be to talk about you and your products and your services.
We don't recommend this strategy. Instead, switch your aim to focus more on them and their pain points and how your solutions will overcome their challenges.
That's the best way to ensure that your recipients will gain true value.
As a starting point, you may wish to explore the RIBA CPD core curriculum topics which we'll outline below.
RIBA CPD CORE CURRICULUM TOPICS
This list, taken from the RIBA website, outlines the ten mandatory RIBA CPD Core Curriculum topics, in response to the skills their members need to practice architecture now and in the future. They are:
Architecture for social purpose
Health, safety and wellbeing
Business, clients and services
Legal, regulatory and statutory compliance
Procurement and contracts
Sustainable architecture
Inclusive environments
Places, planning and communities
Building conservation and heritage
Design, construction and technology
With such variety, you can quite easily steer your aims and objectives to meet one of these outlined above.
SHOULD I TALK ABOUT MY PRODUCT IN MY CPD?
We touched on this previously. CPDs are a great way to share your knowledge and expertise on an industry-specific topic. This may involve you referencing a key product that could help solve common problems/issues that your audience faces.
When talking about your building product or solution within your CPD, however, you should avoid turning it into a sales pitch. By doing so, you're discrediting your entire seminar.
Remember, professionals who attend CPDs aren't there to be sold to; they're main aims are to improve their professional practice.
HOW DO I TALK ABOUT MY BUILDING PRODUCT OBJECTIVELY?
It's all about balance. Try not to be biased towards your product. That means being objective, and highlighting alternative solutions, too.
Explain what your product can do – and most importantly – what it can't do.
A great way to demonstrate the effectiveness of your product is through sharing case studies towards the end (or throughout). Demonstrating your product in a real-life context is a great way to 'sell' without 'selling'.
It's crucial that you highlight a range of solutions available in the market and present a balanced overview. Yes, your product may be incorporated into these solutions, but you shouldn't be overly biased towards it.
INCLUDE STATISTICS AND KEY DOCUMENTATION
Within your CPD, always include any industry-specific regulations to demonstrate how your audience can remain compliant whilst delivering successful outcomes.
The same is true for statistics. Sourcing relevant and thought-provoking stats is a great way to emphasise your learning objective further.
So, when drafting your CPD plan, leave room to talk about Government Guidance.
CONSIDER MODULAR LEARNING CPD
One of the most effective ways to engage your audience is by breaking – what would normally be – a lengthy session into bitesize chunks.
Modularisation of topics is a widely accepted learning approach, and countless studies have proven its effectiveness.
Allowing the user to reflect on the subject matter through manageable chunks will help them to gain more value from their learning experience. To provide this modular approach, we highly recommend platforms such as Teachable.
Add QUIZZES to YOUR CPD
Incorporating quizzes throughout is another excellent way to keep up engagement with your participants.
A quiz can be a fun and unique way to deliver value during your CPD, challenging the participant to listen carefully and engage fully.
OFFER SOMETHING OF VALUE
When a specifier decides to partake in a CPD session, they are hoping to find out something that they wouldn't otherwise read online or in the media.
It's crucial that you offer a unique insight and – in many cases – a different perspective to encourage participants to think differently.
This will require you to know your product/solution/industry area inside out. In the same way that a child looks upon their teacher as an educator, your participants should look upon you as a guru.
So, re-hashing something that you've found online just won't cut it: innovate and educate.
Getting Accredited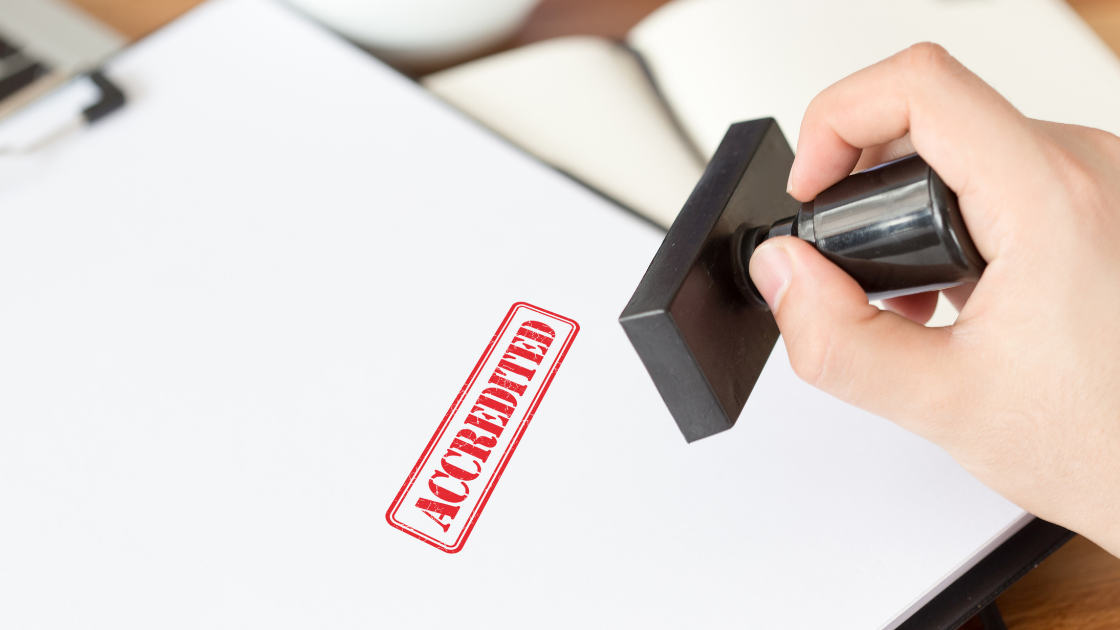 Before we begin this part of the pillar post, I should outline that gaining CPD accreditation isn't mandatory. You can still create a CPD without accreditation. You can still deliver value without accreditation. You can still increase specification without accreditation.
CPD doesn't have to come from, be accredited by, or approved by the RIBA, for example, to count.
However, many organisations across all industry sectors decide to gain accreditation for various training courses. This is mainly because it is a recognised approach to learning and almost a 'seal of approval' for anyone looking to help educate people on new trends, initiatives or practices.
Below we outline the RIBA Accreditation process.
PHASE 1: CONSULTATION
Firstly, the provider will require an informal consultation. This is to ensure that your proposed CPD is suitable and appropriate. For providers such as RIBA, this may include assessing whether it fits into one of the ten core Curriculum topics.
THE ACCREDITATION PROCESS
When you submit your CPD to the Assessments team, they will evaluate the materials and provide advice to improve the CPD in any way.
WHEN YOUR CPD IS ACCREDITED…
When you have completed the accreditation process, you will receive a certificate to say that you're 'CPD Certified'. This demonstrates that the learning meets the required standards and guidelines.
THE BENEFITS OF BEING AN ACCREDITED CPD PROVIDER
There are numerous benefits to being an accredited CPD provider, for example:
It provides recognition and increased brand perception
It promotes a healthy learning culture for your organisation.
It's available on the CPD provider's website, giving you a healthy backlink, increasing your Domain Authority.
You get invited to member networking events.
You get support on how to improve and deliver a great learning experience for all future CPDs.
What if I don't want to get accredited?
There are still range of benefits to hosting your own CPD on your website without gaining accreditation:
You can still gain increased brand perception
You can decide how you promote it
You can host your CPD on your website with a form on a landing page (capturing contact details)
You can save money on accreditation costs
You can monitor participation more closely
You can track engagement easier with content hosted on your website
7 Tips For Riba Approval
Still want to get RIBA accredited? Make sure you include these 7 key topics/talking points:
STATUTORY & REGULATORY COMPLIANCe
HEALTH & SAFETY AND WELLBEING
SUSTAINABILITY
INCLUSIVITY
PRODUCT APPLICATION & USAGE
LONG-TERM MAINTENANCE ISSUES
FIRE SAFETY
The Future of CPDs in the Construction Industry
It's uncertain how long social distancing measures will be in place for, but I have a feeling that a digital way of working is here to stay.
And it'll be here long after COVID-19.
As more business within building products and construction embrace digital CPDs, you will find that an online format will become the new norm, allowing manufacturers to engage with a wider audience – increasing their chances of specification.
Sooner or later, everyone will be doing it.
So, why not jump on board and start your digital CPD journey today?
Talk to Insynth: Your One Stop Shop for Digital CPDs
Here at Insynth, we offer a completely bespoke CPD services package where we plan, design, write, produce and get your CPD approved, saving you stress – and most importantly – time.
The question is, are you ready to take your CPDs to the next level?
Talk to an expert today.