In most building products businesses, link building is misunderstood, seen as a dark art or handed over to their SEO company to handle. Effective construction marketing will have link building and outreach as an important element of the marketing plan.
With over 40% of the revenue of building companies coming from purely organic traffic, having a website that maintains a robust search ranking is key! Having a strong and growing foundation of authoritative, good-quality links to your site is the juice that high ranking websites are made of, they give you the kind of authority that Google loves and brings you referral traffic.
It's not a difficult as you may think, so find out how to build your backlinks and improve your organic rankings.
The Need For Backlinks
You may be looking enviously at your competitors on page one of Google, wondering why their website is topping organic search, with your traffic driven by branded search or pay per click campaigns that are costing you £000's every month.
Closer examination of their site will probably show a high volume of good quality backlinks that are boosting their domain authority (DA) and rankings. If you are languishing on page 3, then you need to look at your link building strategy.
According to the 2017 Local Search Ranking Factors research, inbound links are the most important ranking signal. Links are like votes for your website, more votes = better rankings.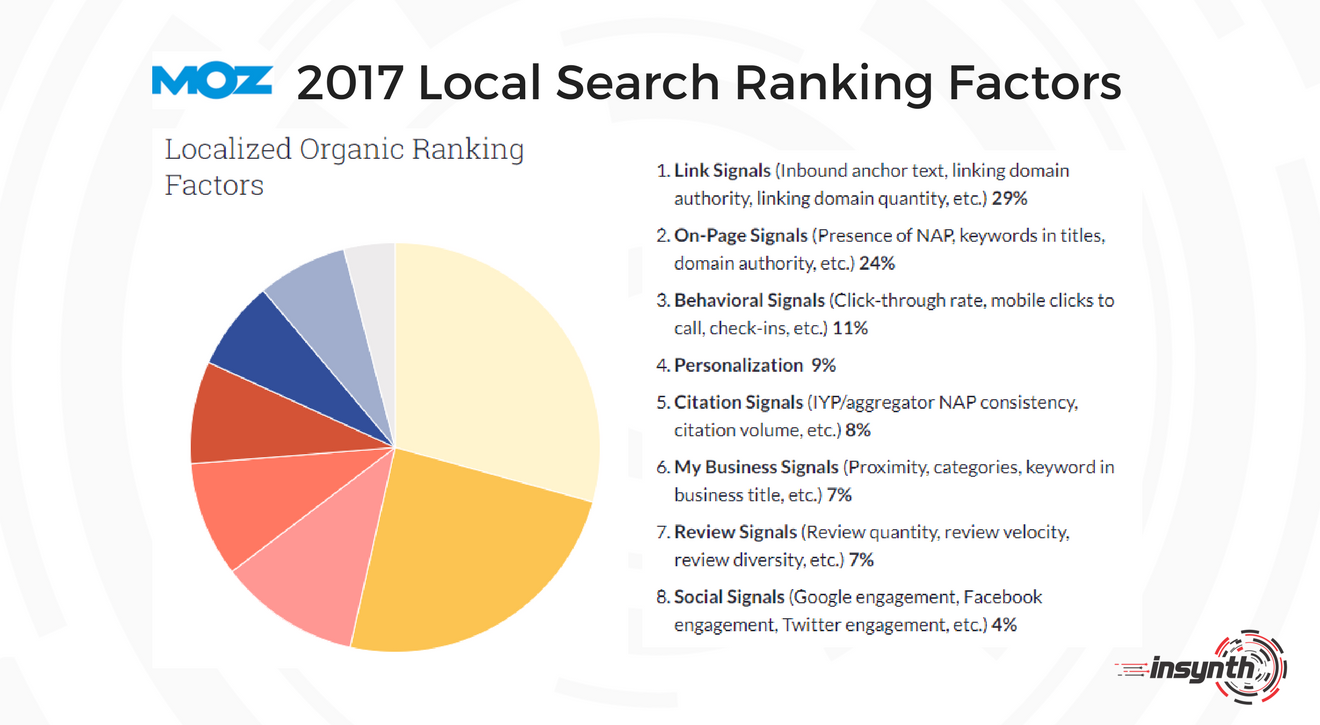 Building links can be a tough puzzle to solve, you cannot be passive and hope that some useful websites will link to yours. You need to take action to win quality links, or your site will fade into the background, your rankings will suffer, and you become almost invisible to potential customers.
Where To Get Your Links
Like all successful marketing, obtaining new links benefits from a well-structured and coordinated approach. This simple framework will help you gain much higher volumes of links, many of them for free!
Most small businesses have less than 100 inbound links, yet there are hundreds of easily acquired links available if you know where to look. None of them is spammy, and most will improve your sites' DA.
Even if you get no follow links, it's not a failure – you'll still get referral traffic which can be converted into business.
The best type of links is those where there is a mutual benefit for both parties. A partnership approach can help in your quest if you focus on relationships which are relevant to your business by sector, interest groups or location you can quickly build up a healthy quantity of backlinks for the same time, cost and effort associated with getting a single link from a high DA site.
Here a few ideas for the type of link partners to reach out to:
Trade associations
Sector interest groups
Networking clubs
Trade directories
Industry blogs
Listing sites
Trade review sites
Charities
Local Clubs/organisations
Local authority websites
Local press and newspapers, including free papers business listings
Colleges and schools
Apprenticeship providers
Finding Your Link Building Opportunities
Start by signing up for some SEO tools such as MOZ, SemRush, Majestic or Ahrefs. In an ideal world, you would have accounts with all of them, but this can become expensive.
Preferably with more than one tool (because they all have different databases and their results can differ), run backlink audits for your site.
Now run the same audit for your competitors.
Compare your lists and look for opportunities. Where are they listed that you're not?
Ideally, you want unique links, as this gives you the most kudos. If you're smart, you will start to get links on the same pages as your competitors, not to boost your rank but to devalue theirs, making it easier to overhaul their rankings.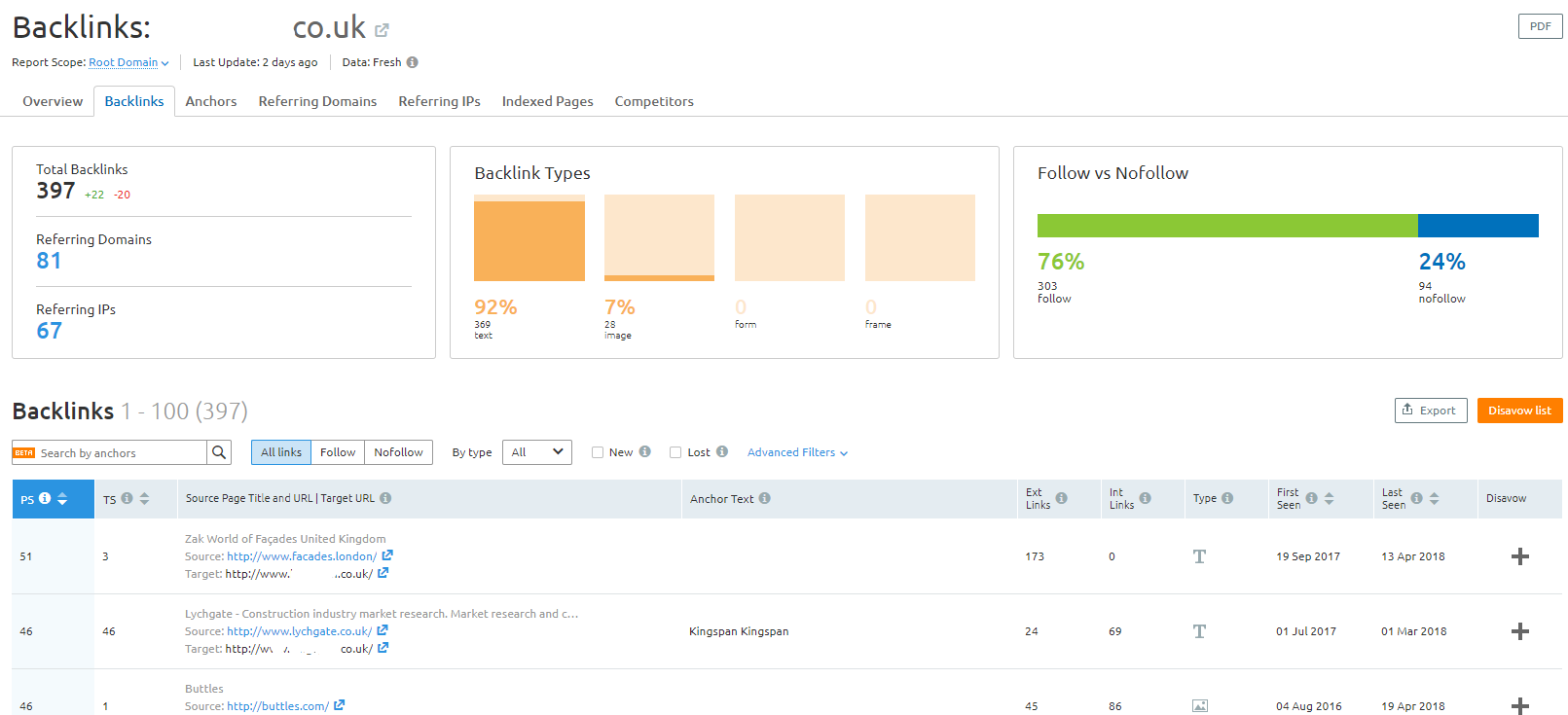 Try to think laterally about your opportunities. Can you find gaps on the periphery of your sector?
It's also worth running a similar audit in different vertical or in different countries to find unique link building opportunities.
Once you have pulled your list of link building opportunities together, create a spreadsheet, list everything and add the contact details (email and phone number) of the people you need to contact.
The Outreach Phase
The best way to succeed is to pick up the phone and talk to the person who can add your link to their website. Build rapport, explain why a link will help their audience – maybe you can provide them with an offer just for their readers or provide them with some exclusive content in the near future.
It's important to remind yourself "what's in it for them" – not you. Work hard to build your relationships to make your outreach more successful.
If you're going to email your contact, keep it simple. Not everyone is super web-savvy, so again focus on your relationship and the value that you can add to their users.
Eat, Sleep, Link, Repeat
Following this process takes time on your behalf, but the greatest biggest effort is in the initial setup and building your relationships.
Once you've completed the whole process, you will have gained many more links, but you can't afford to stop. If you're building links, then you can bet that your competitors are too, and you will soon need to go again to retain your authority.
Schedule this exercise every three months to ensure that your links are in top condition, unique and relevant.
Need More Links & A Better Organic Rankings?
Let Insynth build your links for you and help to boost your website performance and traffic. We will carry out a full audit for you, carry out the gap analysis and take care of the outreach.
If you found the information in this post insightful, we recommend you look into some of the most popular articles in the Insynth Blog regarding SEO! Our favourites are:
Book your FREE consultation today to find out how we can help you grow your business with Construction Inbound Marketing.
About Insynth
At Insynth we deliver a predictable flow of leads, customers, and specifications for building product brands through our inbound marketing approach, proven to reach a technically demanding audience.
We use the latest marketing techniques such as construction inbound marketing, to equip building product companies to grow sustainability in this era of digital transformation.
As the only HubSpot certified agency to major in construction marketing. We have a proven formula of bringing a variety of functionalities together including CRM Implementation, Web Design, Sales Automation, SEO, and Email Marketing to achieve your ultimate aim: Growing your business and gaining new specifiers and customers.