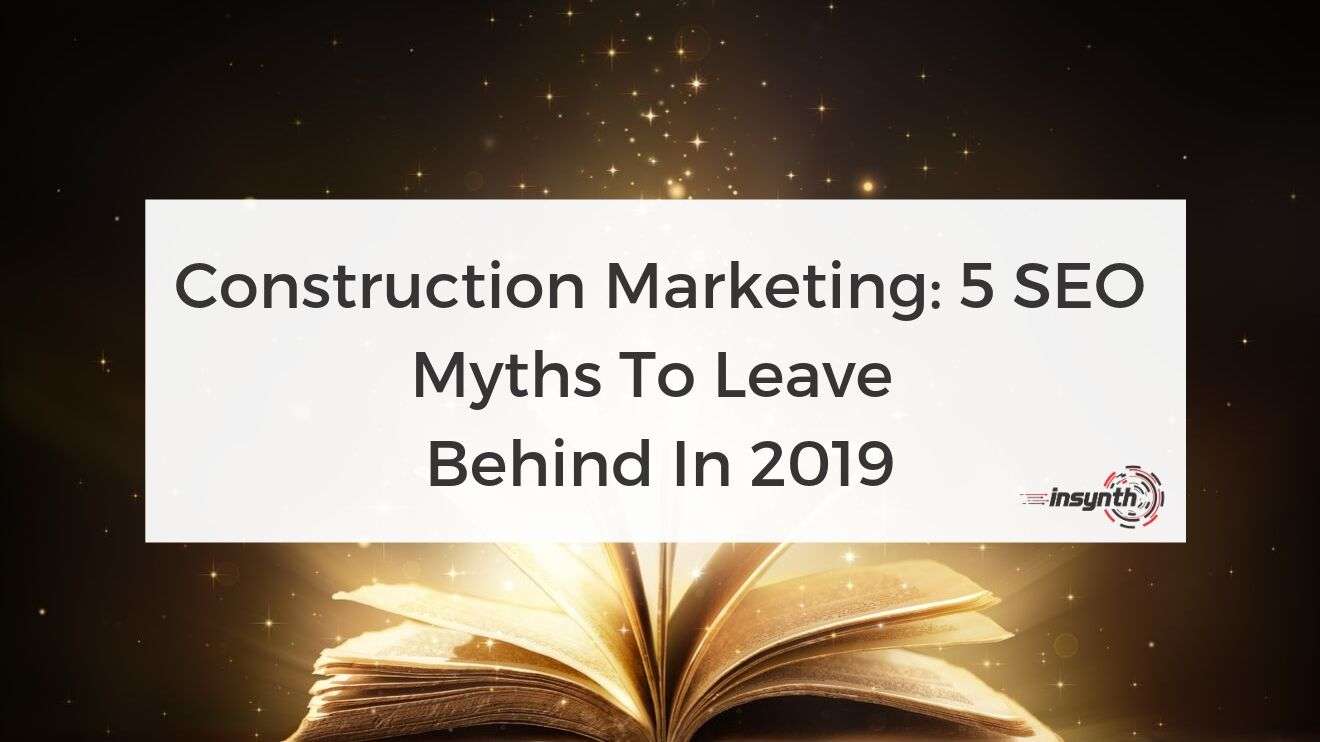 SEO can be confusing and a bit overwhelming, everyone has opinions on what they think's best practise. Below are 5 myths that should be left behind in 2019 for your building materials company.
1. More Links Are Better Than More Content
That's not right.
In the past, linking as many domains as possible regardless of their quality was how SEO worked. It was programmed so that the more links you had the higher you were ranked.
Although building links is still an important part of ranking factors, it's done a lot differently to qualify.
Since May 2013 it's important to focus on the quality of the links rather than the quantity. Links are an important part of your website's authority, so ensuring you build high quality ones is vital.
For example the BBC's domain authority (DA) is 96 out of 100, it's viewed as an authoritative source. Let's say your businesses DA is 20, if you were to acquire a link from the BBC appropriately it would support your websites domain authority.
However if you're acquiring a link from a start-up magazine with a domain authority of 5, it won't help your website.
When you invest in content, that content can be used for web-pages, blog posts, guest posts, social media and more, it will then naturally bring in more links over time.
2. Meta Descriptions Have An Impact On Search Rankings
No but yes, only from click through rate.
Back in 2009 Google announced that meta descriptions have no bearings on search rankings at all. It does not read the keywords and you rank you higher because of it.
Meta descriptions are purely there to improve click through rate (CTR).
Although the actual content is not read, the fact that people are clicking on your web-page over others does impact your ranking on Bing and other search engines. (note Google has not given an answer on if this applies to them too.)
3. Having A Secure Site For SEO Isn't Important
It really is important.
'SSL is the standard security technology for establishing an encrypted link between a web server and a browser. This link ensures that all data passed between the web server and browser remain private.'
You may have noticed some URL's start with http:// while others start with https://
The 's' means your connection to that website is encrypted so hackers can't intercept and steal valuable data. SSL stands for Secure Sockets Layer.
Google has publicly stated that if there are two websites which are otherwise equal in search results, if one has SSL enabled it may receive a slight boost in ranking to outweigh the other.
29% of building product companies don't have a secure website. Check if you have, if not it's worth mentioning to your IT department or web agency.

Above is an example of a warning message that will appear when attempting to visit a site without security.
4. The More Pages I Have The Better
Incorrect.
Just like link building some people have the notion that it's quantity over quality when it comes to pages on your website. Past SEO tactics have included manipulating data and keywords to gain search engine rankings.
Googles quality rating guide revealed that modern SEO is all about adding quality. With this comes content marketing tactics such as continuously producing relevant content such as blogs.
Your strategy should be about the user, creating engaging content that compels your audience to take action.
The more relevant your content is to your audience, the more people will read it. In turn rising your website in the rankings.
5. Good User Experience Is An Added Bonus, Not A Requirement
Wrong.
Google's algorithms basically work of quality indicators. Googles job is to create results based on your search, if Google were to recommend bad websites, you'd soon swap to a different search engine.
In order for Google to provide the best service they look at a wide range of algorithms feeding back an array of information that it then ranks you on.
User experience is a big part of this, if you have to work hard and go to 8 different pages to still not find what you're looking for you won't be a happy bunny.
Bounce rate and time on your site is a huge part of this, if your visitor stays on for 4 seconds, chances are your website isn't delivering. Design, layout and navigation contributes to the user experience.
Is your web page over crowded, not got enough information, have you got big chunks of text? Are your menus hard to use? Get someone like a family member or partner to use the website and give you their honest opinion, it may surprise you.
Conclusion
Companies website's are a big part if not the foundation of SEO. It's common for businesses to think of their website as their baby as they've normally spent a lot of money on improving the look and feel of it.
This in turn means they think it's amazing and it's going to bring them lots of inbound leads.
Although design is important its not what's going to win you traffic or leads. If your website can't be found by your audience the money you spent on design is wasted.
Your website needs to be optimised for search engines with quality, educational content, basic security measures, enticing meta descriptions, forms and so much more as well as being user friendly.
To discover the range of inbound marketing methods Insynth uses to bring their clients quality inbound leads month after month get in touch today.
About Insynth
Insynth Marketing is a leading UK construction marketing agency based in Shifnal in the West Midlands.
They use the latest inbound marketing techniques such as construction inbound marketing, to support building product companies to grow their business by proactively driving sales lead generation activity.
As the only HubSpot certified agency to major on construction marketing, we bring together construction marketing strategy, digital strategy, website design, SEO, content marketing, email marketing, sales automation, marketing automation and HubSpot CRM implementation to produce successful campaigns and great results for our clients.
Book Your Free Consultation Today