With the use of technology on the rise, the customer experience landscape has changed forever.
For your construction company, long wait times and slow responses are no longer acceptable and have a huge impact on customer satisfaction.
Immediate satisfaction and meeting high customer expectations is important. By definition, customer expectations are any set of behaviours or actions that individuals expect when interacting with a company.
Modern-day customers have much higher expectations, such as a proactive service, personalised interactions, and connected experiences across all channels.
Digital Adoption: Change In Modern Day Consumers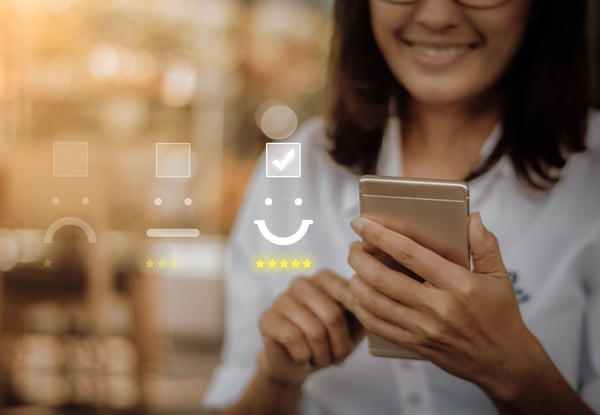 There's a lot of excitement about digital adoption in customer service, support, and success. The progress lies with video, real-time messaging, chatbots and artificial intelligence (AI), and even customer success itself for your building product business.
To understand the need for digital adoption, you must understand the change in the modern-day consumer.
Modern-day customers are digitally aware and are subconsciously looking for convenience. If your construction website doesn't have a user-friendly website or more importantly a mobile optimised website – you'll lose customers.
This is because, customers are looking for a quick solution and if your website can't deliver it, they'll simply shop with a competitor that does.
Likewise, if you can't answer your customer's questions quickly with a live chat or a FAQ section on your website, you'll also lose customers here too.
A Website That's Easy To Navigate
For digital adoption, it's important to improve the navigation of your website to improve your customers experiences and to reduce bounce rate on your site.
Here are 6 steps to improve website navigation:
Step 1: Consistency
Provide consistent navigation throughout your website, in both how and where it appears on your site. This encourages ease of use and increases your visitors' ability to find relevant information more quickly.
Step 2: Divide Categories Clearly
If your navigation includes multiple sections, categories or sub-categories, these categories must be clearly and visually described. This is with clear and separated headings throughout your website.
Step 3: Make Sure Navigation Is Linked
All heading elements should have clear clickable links. This can be with drop-down menus where clicking a sub-category link may be the natural inclination of the visitor.
Step 4: Use Accurate Navigation Titles
Your website visitors should have a general idea of what they should find on a page even before clicking any navigational link.
Use the correct text to describe the linked page so visitors know what they're going to get. Misleading navigation can lead to a high bounce rate as it won't navigate to what the visitors are actively looking for.
Step 5: Ensure Every Clickable Image Had ALT Text
This should be used on every image, but even more so for images that link to other pages. Be sure to include the ALT text with descriptive content.
This ensures that all visitors know what the link is, regardless of how they are viewing your site.
Step 6: Ensure Your Search Feature Is Working
When using an in-site search feature, your search results page must produce relevant results. It must compensate for spelling mistakes, show related items, and even produce results for products you don't have while displaying similar products you offer.
A search feature is an important feature for navigation, so you need to make sure that you're utilising it effectively.
Be A Good Listener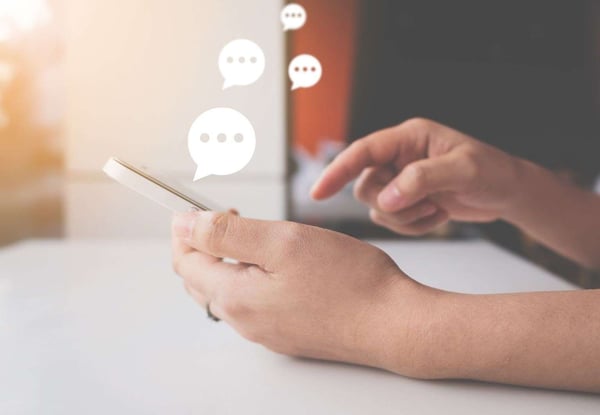 Listening to your construction customers is important for increasing their satisfaction. Customers must feel heard whether they are expressing their concerns directly to your building product business, or you've detected issues in their customer experience through technology.
Allow your customers to feel as though you can hear them by actively responding and engaging with their concerns, this can be on social media or via a live chatbot.
Answer Queries Quickly
Customers are in a rush, they may have a question about your products or services, however, if you don't answer quick enough, they might go to another competitor.
No website has all the answers a customer is searching for, so make sure you have a FAQ section and a live chat, as well as responsive social media platforms. This will ensure that all queries are answered quickly and sufficiently.
Conclusion
To adopt digital to ensure you're maximising customer satisfaction you must adapt to the modern-day customers of today, have a website with easy navigation, be a good listener and answer queries quickly.
ABOUT INSYNTH
Insynth Marketing is a leading UK construction marketing agency based in Shifnal in the West Midlands.
They use the latest inbound marketing techniques such as construction inbound marketing, to support building product companies to grow their business by proactively driving sales lead generation activity.
As the only HubSpot certified agency to major on construction marketing, we bring together construction marketing strategy, digital strategy, website design, SEO, content marketing, email marketing, sales automation, marketing automation and HubSpot CRM implementation to produce successful campaigns and great results for our clients.