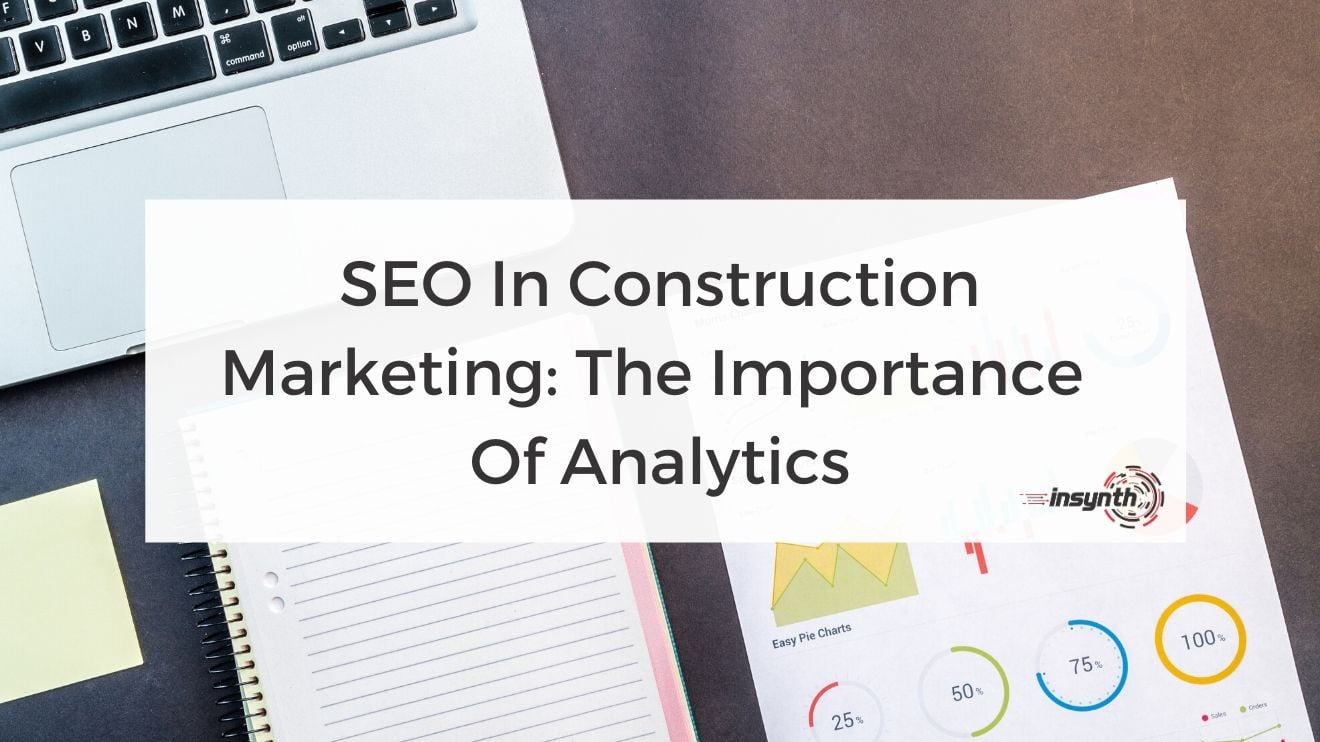 Data and analytics are the key to making sure you're continuously improving your marketing tactics. You might be familiar with seeing your data presented in the form of a monthly report.
Google analytics (GA) is a free tool that every single company should be using to track performance of their companies website.
You may check it daily, weekly, monthly or even yearly. Ideally you need to be checking it at least once a week in case any problems arise.
How To View Specific Traffic Types
Part of reading and digesting data is understanding how it's generated. One of the most basic pieces of data is an overview of your traffic. It gets presented to you in a number of ways like below when viewing in GA.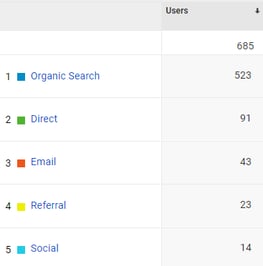 The average recommended proportion of traffic that should be organic differs with a variety of factors. However the ideal scenario is that organic traffic is dominant. As you can see above, one of our clients has 75% of their traffic from organic.
This is extremely healthy for a company as many turn to pay per click to ensure consistent traffic, which is not a sustainable and drains budgets.
Read More: Are You Hooked On Pay Per Click Advertising?
By comparing your data to the previous month you can start to track how your marketing efforts have converted. For example, if you've launched a social media campaign, just how effective was it.
Google analytics allows you to set goals like staying on the website for a certain amount of time, or visiting a number of pages per visit. This allows you to see how engaged your audience and draw focus on how you can improve their experience.
Tools To Generate Data And Analytics
There is a whole market dedicated to giving you as much data as possible, this is in turn makes you focus your marketing efforts based on the results.
There's a term called a Martech stack, this is as grouping of technologies that marketers use to improve their marketing activities.
For example, your Martech stack may include a CRM system like HubSpot or Sales Force, a social media scheduler like Hootsuite or Buffer or an email marketing platform like Mail Chimp. Below is an example of just some of the platforms available: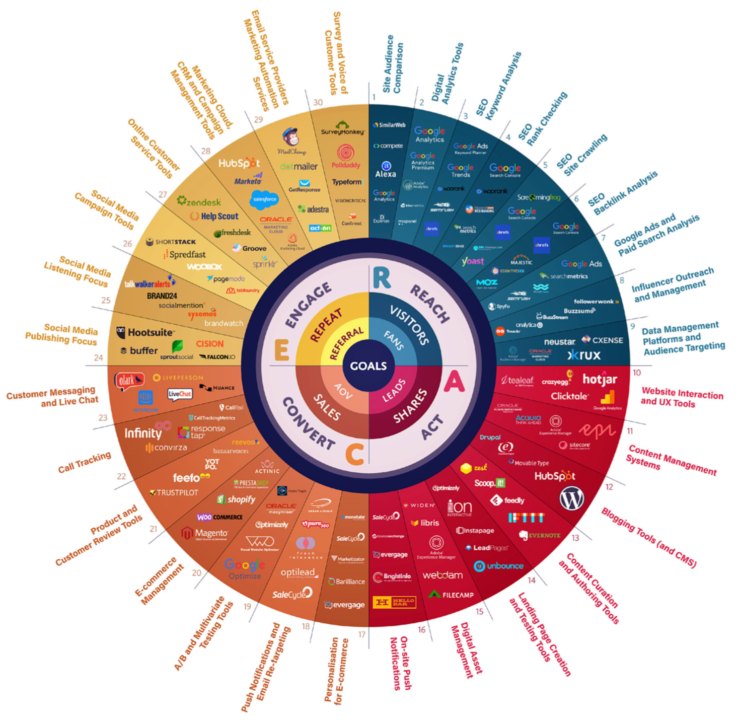 It will consist of the tools that support your goals and targets. You should only adapt to a programme if it assists you.
As there are so many platforms it can be easy to get overwhelmed by them, so make sure you don't pay for any unless they are going to add real value.
SEM Rush is a platform we as an agency pay for, it allows us to track keywords, how they rank and assign competitors to each client so we can target the easy win areas for creating content.
Analytics On Social Platforms
Although there are platforms that will tell you information on your social marketing efforts such as GA. The actual platforms themselves will be able to tell you a lot more, including best performing post, where the most engagement is and more.
Twitter for example will tell you the most popular new follower you have received, this could lead onto a partnership or influencer marketing.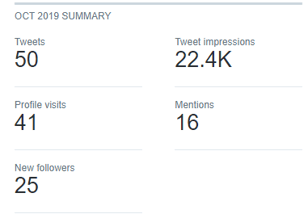 With this data, although you normally compare to the previous month, it's also wise to compare it to the same month the year before. This will give a true indication as to what has changed over the last year and how much your platforms have progressed.
Dashboards
As there are so many different platforms that generate different data it can be time consuming logging into each one to find the specific data you're after. Dashboards allow you to view only the data that's important to you or your campaign.
You can create your own dashboards on GA, you can also create dashboards that bring in data from a number of platforms just as GA Google Search Console and SEM Rush.

Conclusion
Analytics should be a big part of your marketing efforts, not just something that get's checked every once in a while. Analytics gives you the data and evidence to pursue with certain tactics or even a reason to change them.
Many people that don't work in marketing want to see facts and figures as proof that what you're doing is working. It can be a struggle to track your marketing efforts at times, but it doesn't have to be.
By introducing the correct marketing tools you should be able to track and tag content to a campaign.
About Insynth
Insynth Marketing is a leading UK construction marketing agency based in Shifnal in the West Midlands.
They use the latest inbound marketing techniques such as construction inbound marketing, to support building product companies to grow their business by proactively driving sales lead generation activity.
As the only HubSpot certified agency to major on construction marketing, we bring together construction marketing strategy, digital strategy, website design, SEO, content marketing, email marketing, sales automation, marketing automation and HubSpot CRM implementation to produce successful campaigns and great results for our clients.