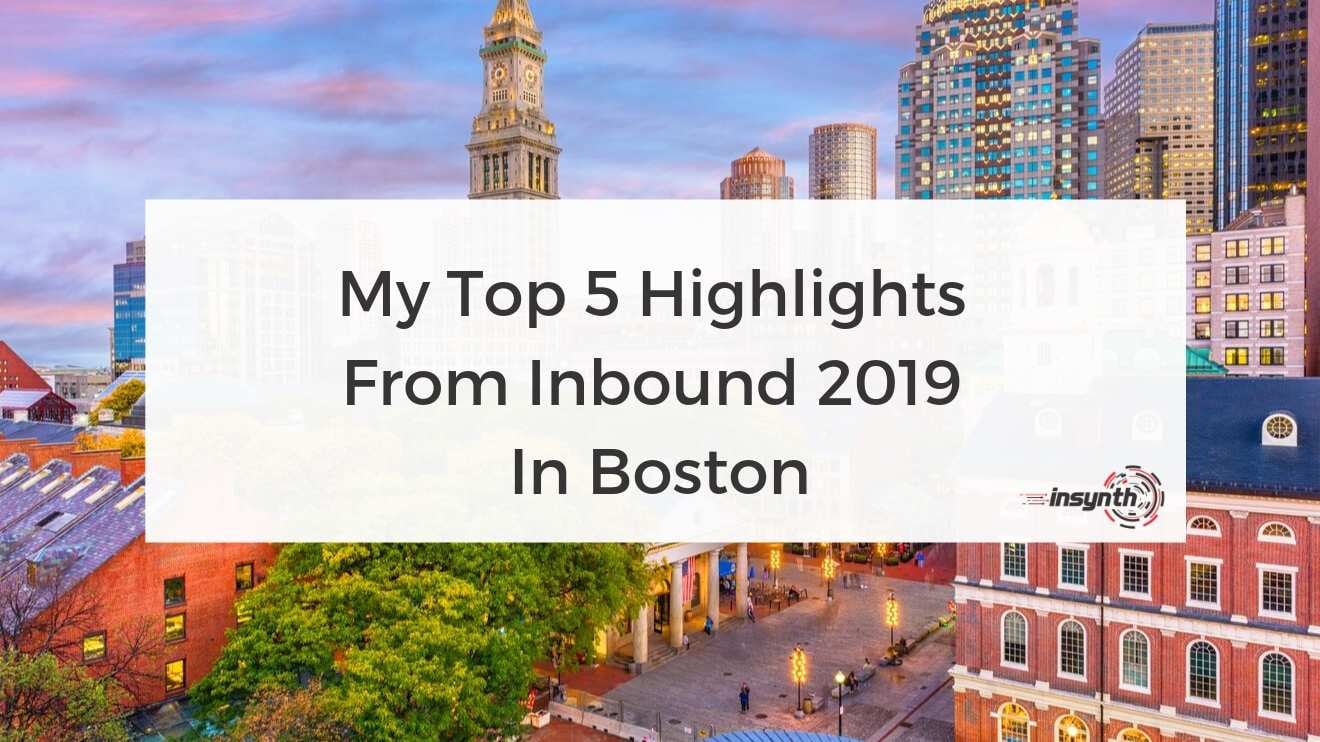 As a team we made it a week together travelling to Boston for HubSpot's annual Inbound event.
Each team member had a topic focus, weeks in advance we secured our seats at our chosen sessions. Each session was blogged live so you could gain from the same insights we did!
Below are my 5 highlights from the trip and what I've took away from the event.
Social Media Can Always Be Improved
I attended a very detailed talk about social media, focusing on what has changed over the years and how it will continue to change.
One thing that was apparent when listening to this session was that so many companies plod along doing what they think is acceptable or the minimum rather than being strategic and experimental.
Each person that manages the social media in your company will go home to a personalised experience on Netflix, suggested deals from Amazon specific to your previous purchases and a playlist created solely for them by Spotify.
The way we experience services have changed, we expect them to tell us what we'll like to watch or what we might need to buy.
People including your customers want customer led personalised offers rather than a 'once size fits all' approach.
Social posting used to be about quantity over quality, now each piece of content needs to be tailored to each channel.
What the majority of companies are guilty of not doing, only on social media but across their whole website is they talk about themselves.
Don't talk about your brand, solve a problem.
To read the full summary of the session at Inbound 2019 - click here
Content Marketing Is Bigger Than Ever
Although we already knew this, we visited sessions dedicated to content marketing to stay up to date with any latest trends.
Something that was clear from this years Inbound event is that content marketing is increasing in popularity. More and more companies are relying on it for not only increased website traffic but increased quality of leads and business growth.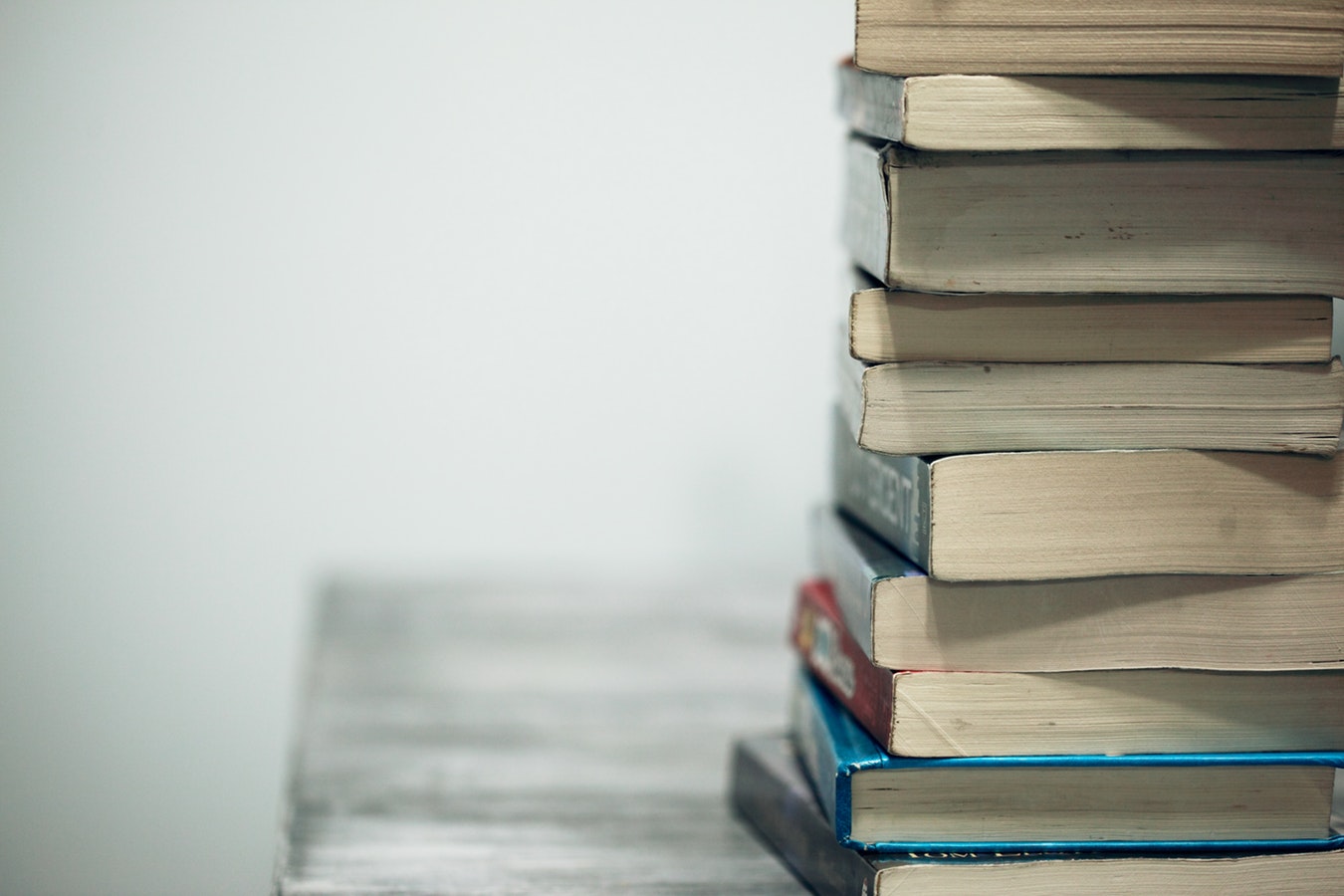 To find out more about creating content that generate results, read the full summary of web marketing guru Marcus Sheridan here.
Increasing Organic Traffic Is a Marathon Not a Sprint
Organic traffic should be the biggest contributor to the traffic your website receives, this means people are searching for a query and your company is addressing it as the solution.
This isn't always the case, with many companies relying heavily on PPC for guaranteed traffic.
If done well and strategically it can be a great contributor to your current traffic, however it should not be the sole reason your website generates traffic.
Organic traffic is also more reliable, for example if you write a great piece of content for a specific search term and rank highly, you may stay there for years until someone else writes it better. The only cost is the initial time creating the content.
Increasing organic traffic cannot be done overnight. You need to plan ahead, be strategic with topic clusters, which keywords you want to rank for and create a content offering such as an e-book or whitepaper.
Content can also increase authority with age, this means you could be sat on content that needs updating or optimising rather than rewritten.
To read the full summary from the session run by HubSpot's senior SEO specialist click here.
People Very Much Buy From People
This phrase is one I mention a lot in my blogs as its true. Managing client accounts day in day out means I get daily calls from media magazines trying to sell space.
If the person on the end of the phone talks to me politely in a friendly manner chances are I'll purchase space with them.
However I regularly get cold calls from companies I've not dealt with before, so straight away my guard is up. Then when they talk unprofessionally with not much enthusiasm at all I politely decline.
I have in the past booked space with new companies if the caller has been polite, friendly and a pleasure to talk to (and of course it's a good magazine and offering).
To find out which magazines are best performing online, read our architectural media grader report here.
Marketing Events Are So Important For You And Your Company
In our experience building product companies can vary with some dedicating a whole team to marketing, some have a marketing manager, others try and do it as well as their own job and of course some already have a marketing agency.
Something else we find a lot is companies don't actually know what they're paying for from an agency. By attending events about the latest trends you become more aware and understand the method behind what you're paying for and if it's working.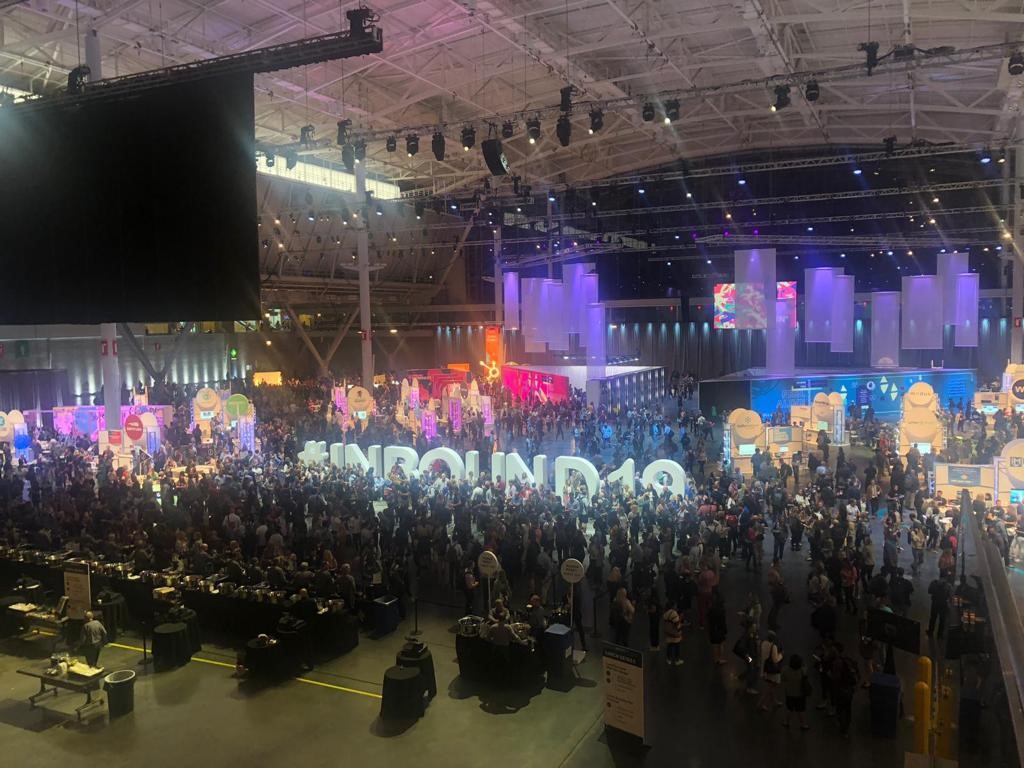 Events also give you the opportunity to discuss your marketing methods with other like minded marketers, which you can learn a lot from.
It also makes you take a step back and view your company from a different perspective, rather than sat in the office doing the same thing.
Conclusion
Other than the above educational highlights the best thing about the trip was the food. Being a lover of food I was spoilt for choice with every meal.
The conventional centre where the event is held has a lawn full of food trucks offering a wide variety of world foods for you to choose from. I only wish the event was longer so I had time to try them all!
Other than the food the work side of the trip was very informative and insightful, I connected with new people, learnt new things and built on my knowledge of inbound marketing.
Marketing events are so worthwhile to visit, they give you a peek into how similar companies manage their strategies. You can then return to your company with fresh new ideas of how to improve your marketing strategy.
About Insynth
Insynth Marketing is a leading UK construction marketing agency based in Shifnal in the West Midlands.
They use the latest inbound marketing techniques such as construction inbound marketing, to support building product companies to grow their business by proactively driving sales lead generation activity.
As the only HubSpot certified agency to major on construction marketing, we bring together construction marketing strategy, digital strategy, website design, SEO, content marketing, email marketing, sales automation, marketing automation and HubSpot CRM implementation to produce successful campaigns and great results for our clients.