Picture this - idyllic white beaches, bright blue skies, radiant seas. Ten minutes from the beach and twenty minutes from the picturesque Pyrenees Mountains, situated on the boarder between France and Spain lies the town of Perpignan. Why is this relevant to Insynth I hear you say? Because it's exactly where our brand-new web designer lives!
Stephen, or shall we say Étienne, is joining the Insynth team as their highly skilled and innovative new Web Designer.
With a plethora of knowledge of the construction industry, Stephen originally trained as an Engineer and brings with him a wealth of understanding of the building products sector.
Back To The 'Rolling Hills' of Shropshire
Stephen, who is bi-lingual and has most recently worked as a web designer for a construction business in France, moved overseas six years ago when he met his then partner and mum of his two wonderfully mischievous little boys Oliver 7, and Theodore 3.
Describing his home in Southern France, he admits life there is incredible. Originally coming from the grey town of Market Drayton, Stephen describes the contrasts between both towns as being two worlds apart.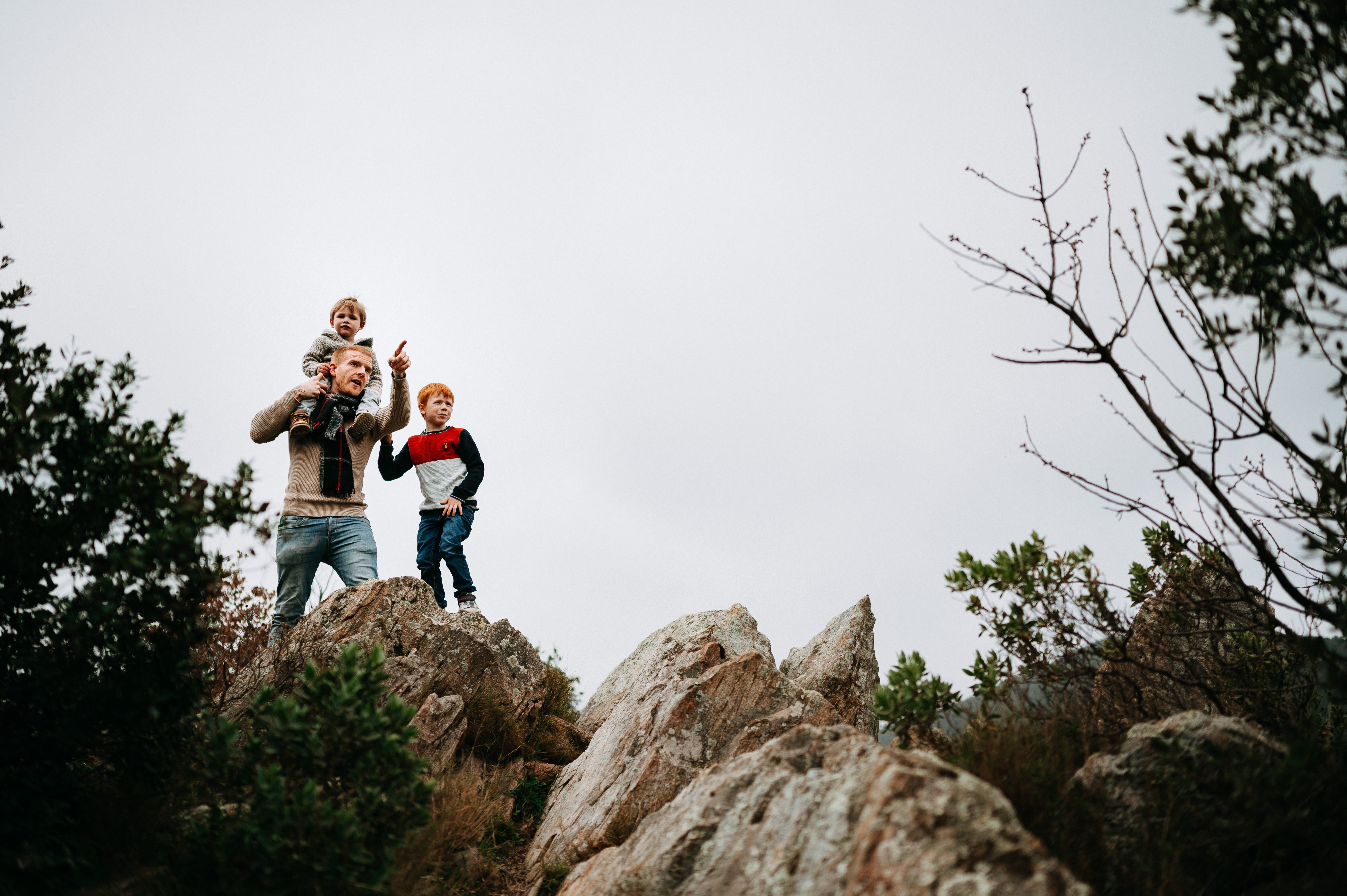 "It's beautiful. I can take my kids to the beach after school and at Christmas we go hiking in the mountains in at least 1m of snow. What's not to like? But… it's still not as beautiful as home and the rolling hills of Shropshire!"
Some people would beg to differ…
The Possibilities Are Endless
The journey to Insynth started with Stephen considering a new challenge and an opportunity to work back in the UK. After discovering this position online, Stephen describes it as a 'lightbulb moment.'
"By trade I am a web designer so technically I could have applied for any web design job. But when I delved deeper and discovered Insynth specialised in the construction industry, the switch turned on. I knew this would be a brilliant opportunity to integrate my design skills with my extensive knowledge of the industry. The two would just fit together, like bread and butter!"
It's only been three weeks on the new job for Steven and he has already made his mark and a huge impression. Thrown straight into the deep end, he has already updated a number of clients websites as well as using his impeccable skills to implement 3D animations on to sites.
"This is really big. If we pull this of then we have generated something all of our clients in the industry will want."
Head of Design at Insynth Louise Urquhart says:
"Stephen is an incredible designer who brings a wealth of experience and new skills to Insynth. His expertise in 3D rendering and animation provides exciting new possibilities for our Clients. On a personal level, he's a fun, energetic and inspiring person to be around. He's a joy to have in the studio and I can't wait to see what he achieves in the coming months!"
Shropshire's Very Own Version of Pixar
Despite finding his perfect role, Stephen admits the Insynth abode is also a huge plus. Describing the offices as fantastic and Shropshire's version of Pixar, he admits he couldn't wish for a better place to work.
Away from web design, HTML and coding, Stephen is sport mad. From playing football, boxing and hiking, when he is not in front of a computer Stephen will mainly be found outdoors exploring and travelling as much as he can.
The unmissable sleeve of instruments occupying Stephen's arm are a huge nod to his passion of music as he casually admits, he can fluently play both the guitar and drums. Is there anything the boy can't do?
The Impact of COVID
If there were ever a good time to commute between countries for work, during a global pandemic would definitely not be it!
From a 16-hour trip from Perpignan to Telford (which would normally only be a one hour flight), endless testing, having to self-isolate for 10 days on his arrival and still facing admin problems today, Stephen's transition to his new role has been eventful at least.
Although ironically it has nothing on the time he first moved to France and had to attend a two-week training course in Paris as the only English-speaking attendee.
"The language barrier was by far the hardest part of living in France in the beginning. When we think about it, it's our personalities that define us. But when you can't converse with people it's terrifying. It's like starting to walk again. But, after those 8 hours a day in that classroom over the fortnight I was like a different person. If I can survive that, I can survive anything!'
With that in mind, Steven is undoubtedly looking forward to his new role at Insynth, re-visiting the rolling hills of Shropshire, and of course a summer of football; the Euros. Whilst still unsure how he will split his time between both countries (thanks to the ongoing COVID travel restrictions) Steven knows one thing for certain – he won't be taking home any junior England kits as his little boys refuse to wear to them!
Welcome to the team Stephen. The future is definitely looking good!
About Insynth
At Insynth we deliver a predictable flow of leads, customers, and specifications for building product brands through our inbound marketing approach, proven to reach a technically demanding audience.
We use the latest marketing techniques such as construction inbound marketing, to equip building product companies to grow sustainability in this era of digital transformation.
As the only HubSpot certified agency to major in construction marketing. We have a proven formula of bringing a variety of functionalities together including CRM Implementation, Web Design, Sales Automation, SEO, and Email Marketing to achieve your ultimate aim: Growing your business and gaining new specifiers and customers.
Book A Free Consultation Today