As we're adapting to work remotely via calls and videos, it's worth considering remote interviews.
You might be thinking why at a time when people are being made redundant and furloughed should I be thinking about interviewing people, but it's actually more relevant than ever.
This whole experience has been an eye opener for a lot of businesses, people are realising they don't need their team to live in a 20 mile radius, they don't actually need to see them to get the job done and they might even be questioning having such a big office space after this.
Some people are even questioning why they had certain roles filled to begin with, as business continues without them.
Now is the time to structure your business, if you've let people go, then it's likely you'll have to rehire when business picks up again.
If you've transitioned into working remotely with your team, then what's stopping you from hiring someone that lives at the other end of the country, or even abroad? If they have the right skillset and gel well with your team, why should location be a barrier?
With that in mind you need to know how to conduct a successful remote interview, so here are 4 tips to set you on your way.
1. Be Human And Add A Personal Touch
When interviewing remotely it can be harder to make a personal connection, there's more silences that there would be in person and the interviewee might be quite nervous.
Putting in the extra effort can be the difference between an average and a great candidate experience.
Below are some ways to do this:
Provide a 15 minute prep call to make sure all the technicalities are working. You want your interviewee to be comfortable and not unfamiliar with using Zoom.
Have a meet-and-greet before the interview starts, for example if the interview was at 10am dedicate 10 minutes beforehand to chat. You can then pulse check your candidate, help them with their nerves and make sure they're comfortable before they have their first interview. (Body language plays a big part in making someone feel comfortable, this is harder to do over video so take the time to generally chat before you get to the serious stuff.)
Make sure the candidate knows exactly what time and what platform you are using, if anything over communicate this information. Briefing them on how the interview is going to go can ensure a smooth process.
2. Knowledge Is Power
Holding remote interviews presents its own set of challenges for candidates including how to prepare, what to wear, how to get an idea of the office or culture that they could be joining.
You can share information and resources with the candidate to fill these gaps, they include:
A one page document that illustrates how to prepare your work space, download your video conferencing software of choice and practise with it.
Virtual office tours
Content that gives candidates a glimpse into your culture such as a YouTube channel or your brands Instagram page.
Team lunches/quizzes, to give candidates a look at their future team's culture
3. Go That Extra Step To Make The Candidate Feel As Comfortable As Possible
Without having the routine and physical reminders of an in=person interview, it's easy to forget the small things that would make a remote interview just as comfortable as coming into the office.
Below are a few small things to consider when you conduct your interview:
Depending how long the interview is you may want offer the candidate a water or restroom break.
If it is an extensive interview you might want to schedule ahead a "10 minute breather" in the middle to take a natural break.
Ideally, take your notes on paper so you're not typing whilst the other person is talking. If you will be typing, pre warn the candidate and mute your mic whilst they answer the question. Hearing someone type whilst you're trying to explore an answer can be extremely distracting for the candidate. Consider that whilst muted you can't reassure them with interjections.
Don't lose the small talk you would normally have with candidates in person.
Try and be overly expressive – interviews are even harder when you can't read body language. Try and nod, smile and laugh to help make the situation more comfortable.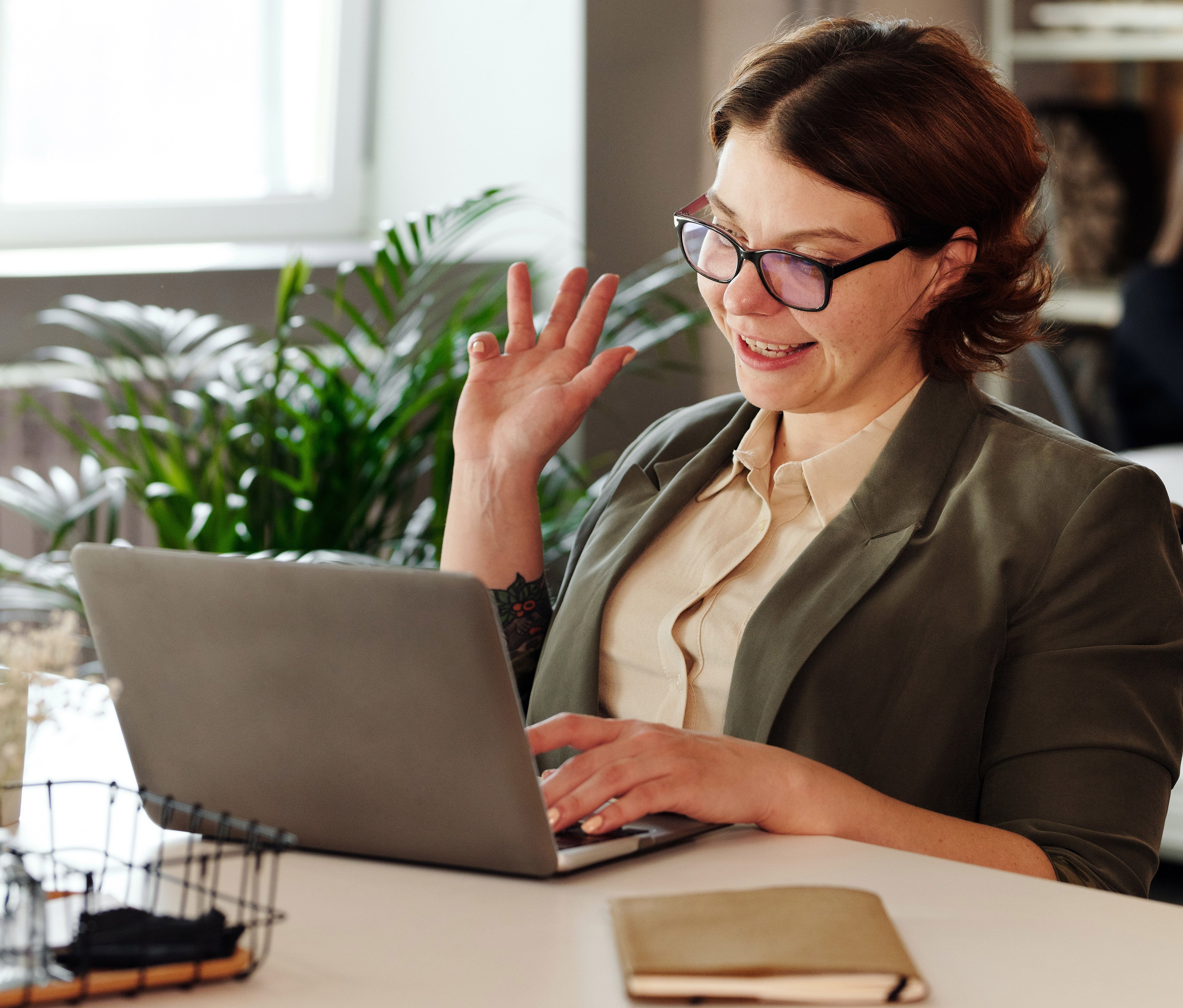 4. Prepare A Backup Plan When It Comes To Technology
Technology issues can happen, especially now when so many people are feeding off the same connection on the same platform.
If you do have a technology issue, don't panic, below are some tips for working through some tech issues:
When in doubt, like the classic switch it off and back on again, leave and re-join the meeting to see if the connection is stronger. If that doesn't work then call the candidate on the phone.
If one person is having WiFi connectivity issues, recommend that move closer to the Wi-Fi router. If this doesn't work it try turning off video and attempt to communicate just over audio. If you're still having troubles then switch the call to take place over the phone.
If you're spending more than 5 minutes troubleshooting a technology issue it may be best to reschedule for a later time.
Zoom has become the most commonly used video conferencing platform during this time, having Zoom's troubleshooting guide to hand might make it easier to troubleshoot on the spot. Whichever video tool you choose to use, have their FAQ page open just in case you come across a problem.
Conclusion
If your company wasn't very digitally orientated before this crisis then review what you've achieved during this time, when you didn't have a choice but to adapt.
Digital can enable processes to be automated more than you can imagine. Specific to the building products industry not everything can rely on technology, you still need manufacturing and teams of installers but it can definitely add value to your business.
Remote interviews might not be at the top of your list right now, however it's worth considering how important the location of your team is to your businesses growth.
It's worth asking your candidates for critical feedback to help you strengthen your process over time.
About Insynth
Insynth Marketing is a leading UK construction marketing agency based in Shifnal in the West Midlands.
They use the latest inbound marketing techniques such as construction inbound marketing, to support building product companies to grow their business by proactively driving sales lead generation activity.
As the only HubSpot certified agency to major on construction marketing, we bring together construction marketing strategy, digital strategy, website design, SEO, content marketing, email marketing, sales automation, marketing automation and HubSpot CRM implementation to produce successful campaigns and great results for our clients.