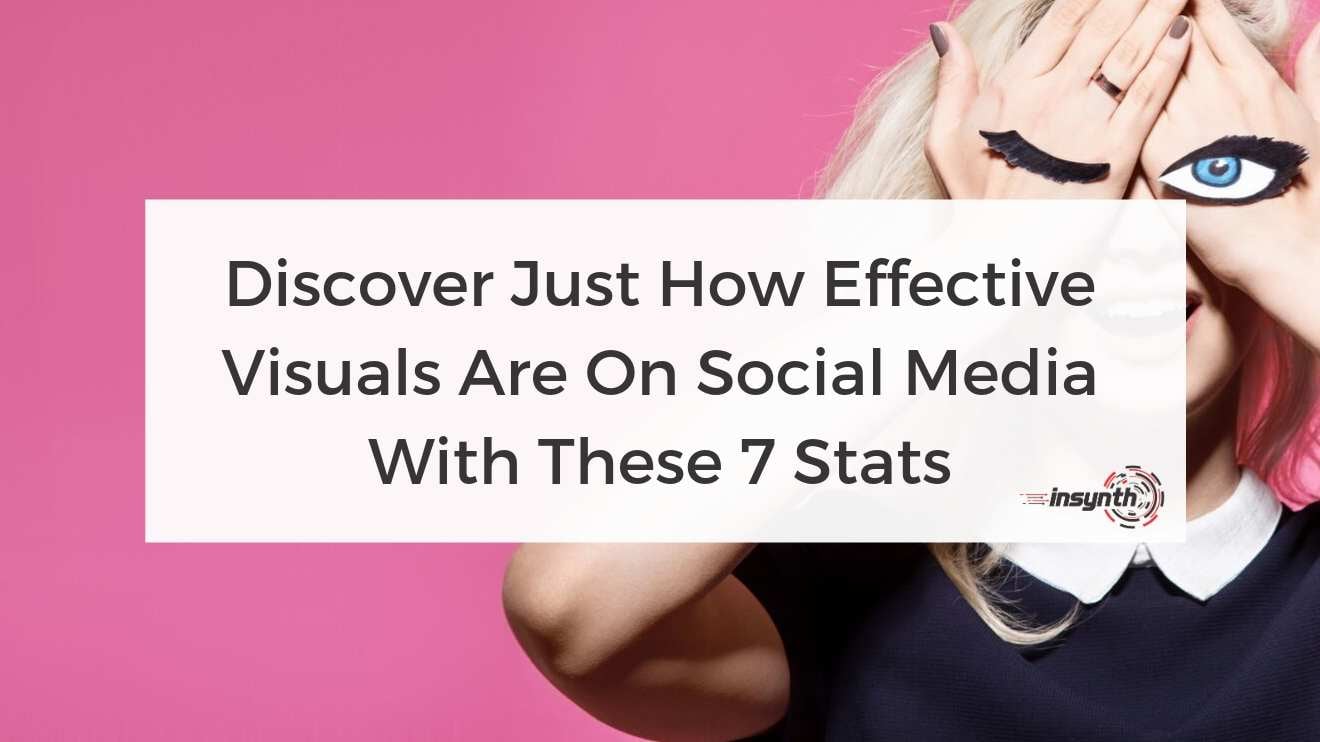 Hopefully you're aware of how impactful images and videos are from your own experiences on social media. However are you mirroring this when scheduling your social media for your company?
Understanding just how impactful visuals can be and how they increase conversion rates is key to ensuring you're engaging with your target audience on social media.
Below are 7 stats on how visuals are received on social media and how they effect the viewers behaviour.
Download The Definitive Guide To Social Media Marketing
Visual Content Gets Better Recall
This stat applies to all content not social media, so ensure you're including images when uploading blogs, news, case studies and updating content on your website.
Studies have shown that people can recall 65% of the visual content that they see almost three days later. This is in comparison to about 10% of written content three days after its read.
This is vital to ensuring the images you do include contain the most important information when trying to convey your message.
Next time you post important information on social media try and put it into and info-graphic or graph chart to increase the chances of people remembering it.
People Share Info-graphics More
HubSpot's research has revealed that info-graphics are shared 3 times more than any other visual content on social media.
Info-graphics can be powerful visuals as they usually include a lot of data but its presented in a way that you register it a lot quicker.
Interestingly people may even be sharing info-graphics to be help other people within their industry or to be seen as a thought leader.
The Majority Of Marketers Use Visuals
If social media is part of your job it's vital you consider the content you're posting and how the visuals support your message.
As 75% of marketers use visuals on social media, it makes it harder to ensure that yours will stand out amongst the rest.
One tip to increase the chances is to use original images and photography.
As visuals are so important, people have taken to stock images that aren't unique to the company or the message. These often get overlooked as people may have seen them before.
Below is an example of an original picture, one of the many pictures taken on our trip to Boston of the architecture there.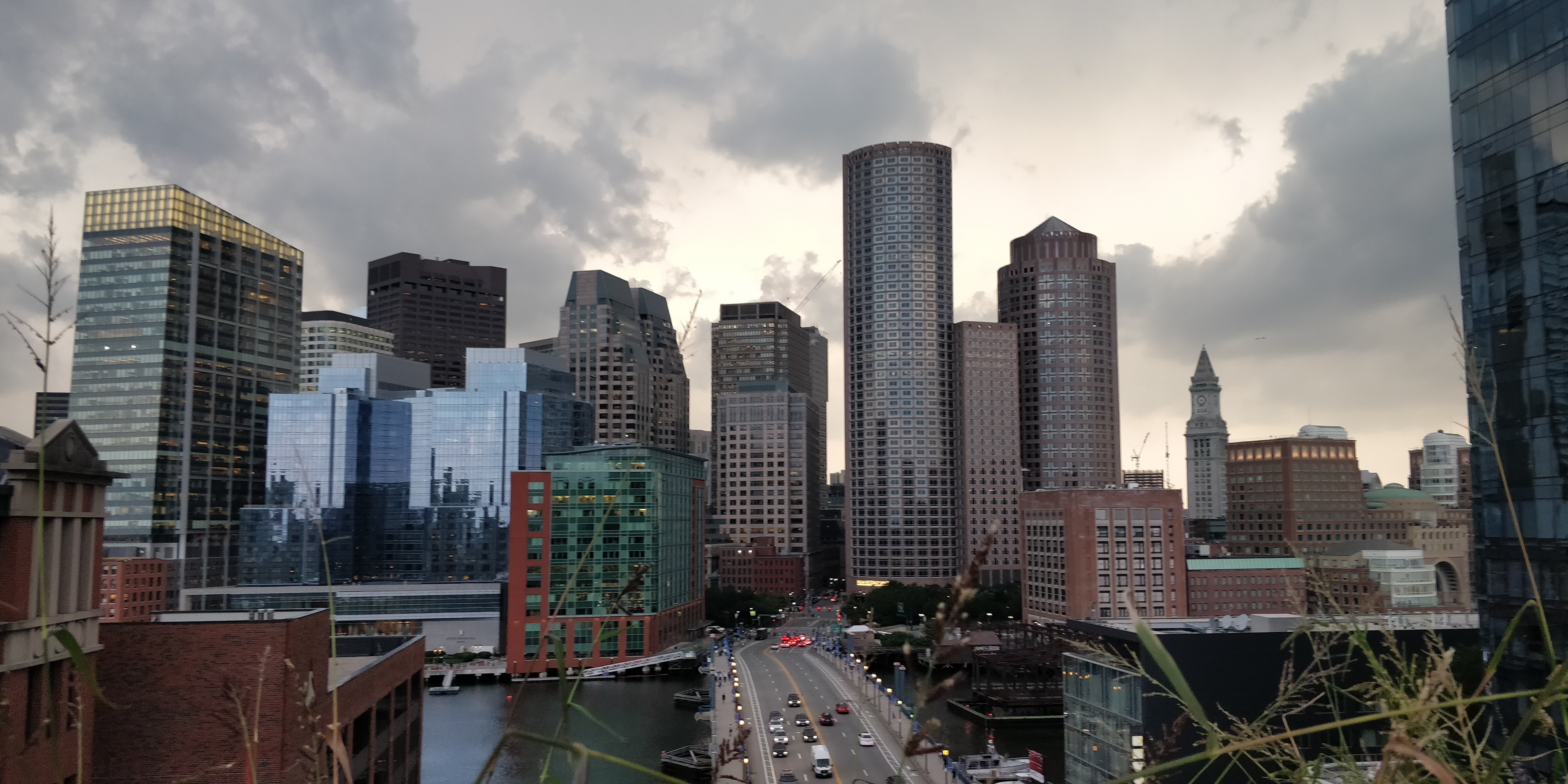 Posts Receive Higher Engagement On Facebook With Visual
Facebook posts with images drive more engagement than those that just have text, 37% to be precise.
Posts with images stand out, it's a lot easier to physically see a post that has an image as opposed to a few lines of text. They also take up more room on your screen, especially on mobile devices.
Tweets With Visuals Get Retweeted More
The pattern that posts get more shares with visuals continues with Twitter with the gap being even bigger. According to Buffer, tweets that include a photo or visual such as a video should expect 1.5x more shares.
Again this mimics the fact that visuals take up more room than text. It could be that you're sharing a blog, if so make sure you have a header image or even an image you've used in your blog to go with it.
It's best to put a header/featured image on your blogs as when you share the links on social, they automatically pull through the image, saving you time inserting one.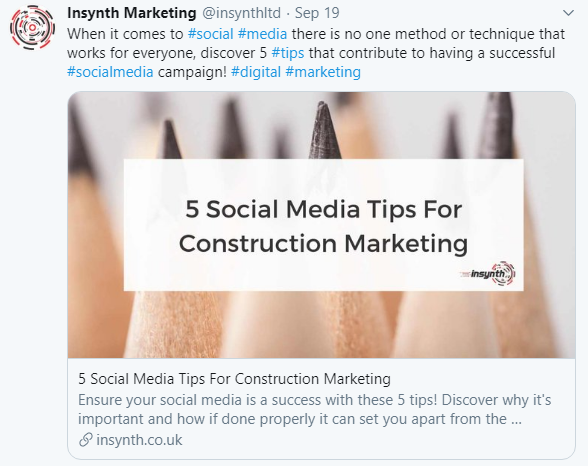 Facebook Users Love Video
If you're company is on Facebook it'll be worth trialling a video post and seeing if you get more engagement.
More than 500 million Facebook users are watching videos on Facebook every day.
Building product and construction companies have so many opportunities for video as the products are normally part of a bigger project or very hands on.
You could film a short 30 second video of so much, below are just a few suggestions.
Your product being installed
A short montage of before installation, during and after
A comment from the customer on what they think of your company
A new product being delivered
A demonstration video of how the product works
Expert advise from your installers with tips and techniques
A project overview video
Your product could be part of a large project, remember to include the rest of the project. For example you could specialise in grand marble staircases. Although you want to show the quality and how great your product is, by showing it as part of the project you allow the viewer to relate.
Majority Of Videos Are Watched Without Sound
Interestingly 85% videos watched on Facebook are watched without sound. This is so important as if you're videos are interviewing your customer, it might be worth adding subtitles to it yourself. Or even on demonstration videos so that people don't scroll past if they're in a certain environment.
Think about your own habits and how quickly you dismiss content, can the video be understood if it was on silent. If not then add the necessarily supporting visuals or subtitles to help.
Conclusion
To conclude visuals are vital when publishing on social media. If you have a point to your post make sure it's included in the picture.
As a minimum if you haven't got a picture then put the most important snippet of text on a coloured or branded background to create a picture.
Video is also continuously mentioned for being the best way for companies to communicate with engagement rates being higher than standard text posts.
As visuals are so important, more and more people/companies are using them. To stand out from the crowd your content needs to be unique and new.
If you need help with creating content, visuals or managing your social media then get in touch today.
About Insynth
Insynth Marketing is a leading UK construction marketing agency based in Shifnal in the West Midlands.
They use the latest inbound marketing techniques such as construction inbound marketing, to support building product companies to grow their business by proactively driving sales lead generation activity.
As the only HubSpot certified agency to major on construction marketing, we bring together construction marketing strategy, digital strategy, website design, SEO, content marketing, email marketing, sales automation, marketing automation and HubSpot CRM implementation to produce successful campaigns and great results for our clients.