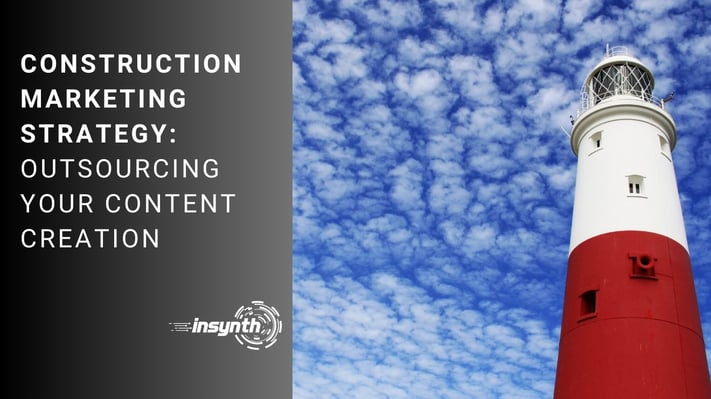 There are so many opportunities to make your building products and construction website a content-rich beacon of information.
Our industry is full of content opportunities. Whether it's BIM objects, technical specifications or product information, there's a lot of accessible information for our audience of architects, contractors and designers.
But, in the building products and construction industry, there's an overlooked and neglected facet of content…
And it's blogging.
A series of keyword-rich blogs can have the ability to drive substantial traffic to your website, increasing specification potential and placing you ahead of your competition.
So, Why Aren't Construction Marketers Blogging?
The simple answer to this is…time.
As someone who writes blogs for a living, I know that they can be incredibly time-consuming. When you consider the research and preparation that goes into each individual blog, you're talking at least three hours of work per blog. At least.
There's so much to consider with a blog.
Firstly, it has to read well. No one wants to read an overly complex and boring post.
Secondly, it should contain internal and external links-for authoritative and SEO purposes.
It also needs to contain a CTA.
Meta descriptions.
Pictures with alt text.
Headings with Htags.
Gone are the days when you could simply put pen to paper.
If your current marketing set-up involves you and only you, you can't be blamed for your blogging falling by the wayside.
What's The Solution?
Because of the substantial challenges involved in developing a cohesive and coherent content creation campaign, many companies choose to bring in the experts to help: engaging the services of skilled content writers to drive the creative and data-driven elements of content creation.
With that in mind, we recommend that you think carefully about how your marketing budget is being spent.
In other words, outsource your content creation.
By outsourcing your content creation, you're saving substantial amounts of time.
A team of individuals who specialise in content writing will be able to apply all the best tried and tested practices to ensure optimum conversion, with keyword-rich and informative blogs for your target audience.
Read More:
Choosing The Right Marketing Agency
Of course, the success of your outsourcing efforts depends greatly on the team of people you choose to carry out the task.
There are so many marketing agencies out there; it can be difficult to know who to go for.
Whilst we can't comment on the effectiveness of others, we can explain what sets Insynth apart.
Insynth specialise solely in the building product and construction industry. We consider ourselves industry experts. We understand the construction and design process at every stage. We know the best methods for pushing your offering out into the market.
Getting Off To The Write Start In 2020
Our passion and belief in content creation led to our development of the Write Start Content Package. Through close consultation with a range of businesses in the building products sector, we found that the issue of time was inhibiting the delivery of regular blogging.
We thought that if we could provide a series of blogs, a pillar post, landing page, and a downloadable eBook in one package, we'd be giving businesses the gift of time (and lead generation).
Rather than tying companies into large retainers, this one-off payment is attractive to anyone hoping to boost their position ranking and be one of the thought-leaders in their field, through effective and informative blogging.
Need More Convincing?
It's a sad fact that many businesses in the building product and construction sector don't see the value of blogging, and thus don't see it as a valuable use of time.
So, I'll aim to provide you with some intel on why blogging is an area not to be neglected. These 2020 stats, and more, can be accessed here.
Blogs that post daily get 5 times more traffic compared to those that don't.
The top-ranked result on Google gets 33% of all clicks.
77% of internet users read blogs regularly.
55% of marketers say blogging is their top inbound marketing priority.
70% of consumers would rather learn about a company from a blog post rather than an advert.
Companies publishing over 16 blog posts per month get 3.5x more traffic than those who post 4 or less.

64% of B2B marketers outsource their blog writing.
Conclusion
Whether you want to push a new product into the market, or if you want to rank higher in a particular market area, the Write Start Content Package will enable you to achieve the goals aligned to your vision.
For more information on how Insynth can take care of your blogging, get in touch with one of our experts today.
About Insynth
Insynth Marketing is a leading UK construction marketing agency based in Shifnal in the West Midlands.
They use the latest inbound marketing techniques such as construction inbound marketing, to support building product companies to grow their business by proactively driving sales lead generation activity.
As the only HubSpot certified agency to major on construction marketing, we bring together construction marketing strategy, digital strategy, website design, SEO, content marketing, email marketing, sales automation, marketing automation and HubSpot CRM implementation to produce successful campaigns and great results for our clients.